GANDHI - Mohandas Karamchand Gandhi
A man with an iron like determination, with a majestical personality like a glittering diamond.  We call him "bapu".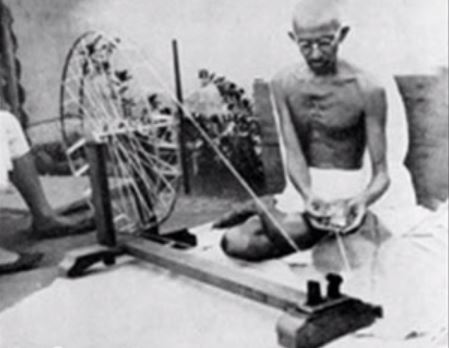 Gandhi is a 1982 epic biographical film which dramatises the life of Mohandas Karamchand Gandhi, an Indian lawyer and activist who was a leader of the nation's non-violent, non-cooperative independence movement against the United Kingdom's rule of the country during the 20th century.
Gandhi was a collaboration of British and Indian production companies[3] and was written by John Briley and produced and directed by Richard Attenborough. It stars Ben Kingsley in the titular role.
The film covers Gandhi's life from a defining moment in 1893, as he is thrown off a South African train for being in a whites-only compartment, and concludes with his assassination and funeral in 1948. Although a practising Hindu, Gandhi's embracing of other faiths, particularly Christianity and Islam, is also depicted.
Gandhi was released in India on 30 November 1982, in the United Kingdom on 3 December 1982, and in the United States on 6 December 1982. It was nominated for Academy Awards in eleven categories, winning eight, including Best Picture.
Richard Attenborough won for Best Director, and Ben Kingsley for Best Actor.

Plot-
The screenplay of Gandhi is available as a published book.[4][5] The film opens with a statement from the filmmakers explaining their approach to the problem of filming Gandhi's complex life story:
" No man's life can be encompassed in one telling. There is no way to give each year its allotted weight, to include each event, each person who helped to shape a lifetime.
What can be done is to be faithful in spirit to the record and to try to find one's way to the heart of the man...[6] "
The film begins with Gandhi's assassination on 30 January 1948,[5]:18--21 and his funeral.[5]:15--18 After an evening prayer, an elderly Gandhi is helped out for his evening walk to meet a large number of greeters and admirers.
One of these visitors—Nathuram Godse—shoots him point blank in the chest. Gandhi exclaims, "Oh, God!" ("Hē Ram!" historically), and then falls dead. The film then cuts to a huge procession at his funeral, which is attended by dignitaries from around the world.
The early life of Gandhi is not depicted in the film. Instead, the story flashes back 55 years to a life-changing event: in 1893, the 24-year-old Gandhi is thrown off a South African train for being an Indian sitting in a first-class compartment despite having a ticket.
Realizing the laws are biased against Indians, he then decides to start a non-violent protest campaign for the rights of all Indians in South Africa. After numerous arrests and unwelcome international attention, the government finally relents by recognising some rights for Indians.
After this victory, Gandhi is invited back to India, where he is now considered something of a national hero. He is urged to take up the fight for India's independence (Swaraj, Quit India) from the British Empire. Gandhi agrees, and mounts a non-violent non-co-operation campaign of unprecedented scale, co-ordinating millions of Indians nationwide.
There are some setbacks, such as violence against the protesters and Gandhi's occasional imprisonment. The Jallianwala Bagh massacre is also depicted in the film.
Nevertheless, the campaign generates great attention, and Britain faces intense public pressure. After World War II Britain finally grants Indian independence. Indians celebrate this victory, but their troubles are far from over. Religious tensions between Hindus and Muslims erupt into nation-wide violence.
Gandhi declares a hunger strike, saying he will not eat until the fighting stops.
The fighting does stop eventually, but the country is divided by religion. It is decided that the northwest area of India, and eastern part of India (current day Bangladesh), both places where Muslims are in the majority, will become a new country called Pakistan.
It is hoped that by encouraging the Muslims to live in a separate country, violence will abate. Gandhi is opposed to the idea, and is even willing to allow Muhammad Ali Jinnah to become the first prime minister of India, but the Partition of India is carried out nevertheless.
Gandhi spends his last days trying to bring about peace between both nations.
He thereby angers many dissidents on both sides, one of whom assassinates him in a scene at the end of the film that recalls the opening.
As Godse shoots Gandhi, the film fades to black and Gandhi is heard in a voiceover, saying "Oh God". The audience then sees Gandhi's cremation; the film ending with a scene of Gandhi's ashes being scattered on the holy Ganga.
As this happens, viewers hear Gandhi in another voiceover:
" When I despair, I remember that all through history the way of truth and love has always won. There have been tyrants, and murderers, and for a time they can seem invincible, but in the end they always fall. Think of it. Always. "
As the list of actors is seen at the end, the hymn "Vaishnava Janato" is heard.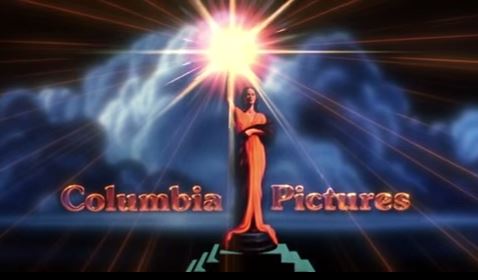 The film Gandhi released in a 1982 dramatising the life of Mohandas Karamchand Gandhi was a phenomenal success.  It etched Ben Kingsley, his portrayal of Gandhi and the life and history of Gandhi deep into the minds of the audience.
One thing you must understand is that certain links allow you to view additional videos of the individuals or things we have posted. Nevertheless, after exploring all the possibilites for your viewing pleasure, we would like you to return to FlyerMall.com for more.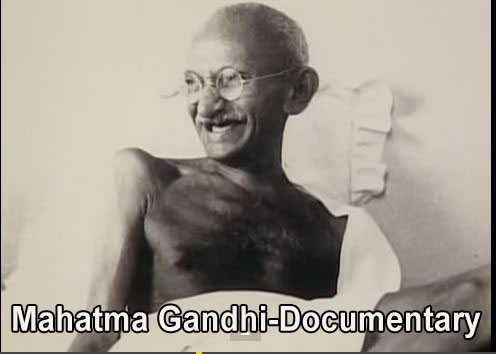 Mahatma: Life of Gandhi, 1869--1948
Mahatma: Life of Gandhi, 1869--1948 is a 1968 documentary biography film, detailing the life of Mahatma Gandhi.
The film was produced by The Gandhi National Memorial Fund in cooperation with the Films Division of the Government of India, and was directed and scripted by Vithalbhai Jhaveri.
Jhaveri also provides the commentary throughout the film. The film is in black and white, contains 33 reels (14 chapters), and runs for 330 minutes.
The film was made to seek to tell the life story Gandhi, and his incessant search for Truth.
The film contains animation, live photography and old prints to provide an integrated image of his life.
The story itself is narrated using mostly Gandhi's own words. There are several versions of the film.
There is the 5 hour version in English, a shorter version which runs for 2 hours and 16 minutes, and an even shorter version which runs for an hour.
A Hindi version exists, running for 2 hours and 20 minutes, and a German version at 1 hour and 44 minutes.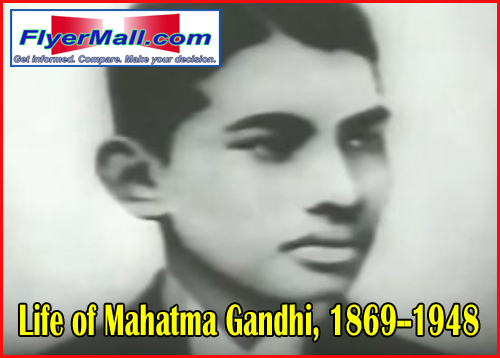 Killing a Mahatma: The Untold Conspiracy
Headlines Today brings you the untold stories behind Mahatma Gandhi's assassination.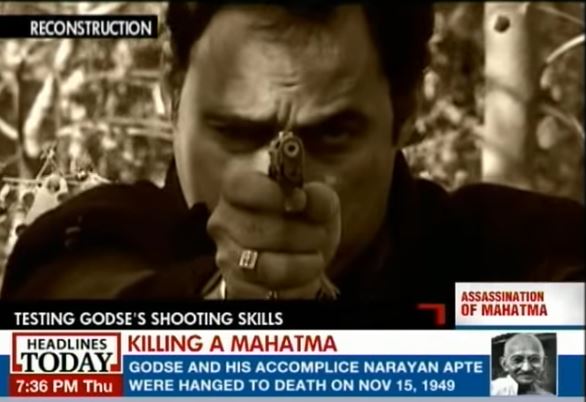 12 Reasons Why Nathuram Godse Killed Gandhi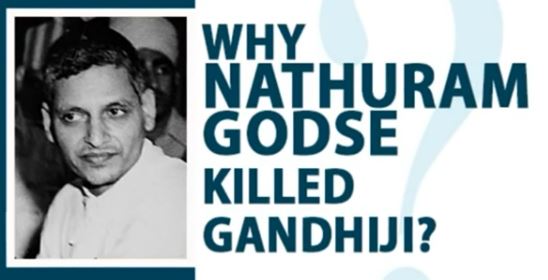 1947 partition of India and Pakistan documentary BBC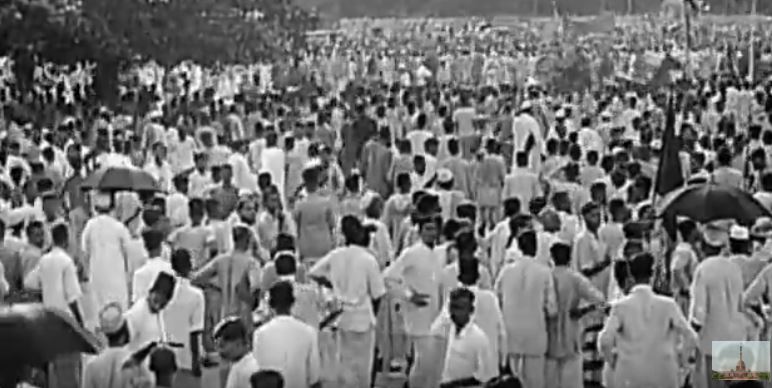 Debunking the Gandhi Myth: Arundhati Roy
On The Laura Flanders Show: Author/activist Arundhati Roy on the Annihilation of Caste, B.R. Ambedkar and the Western myth of Mahatma Gandhi.
And Glenn Greenwald addresses diversity concerns about his new media venture TheIntercept.com.
I am not advocating or endorsing Arundhati Roy or Dr Ambedkar.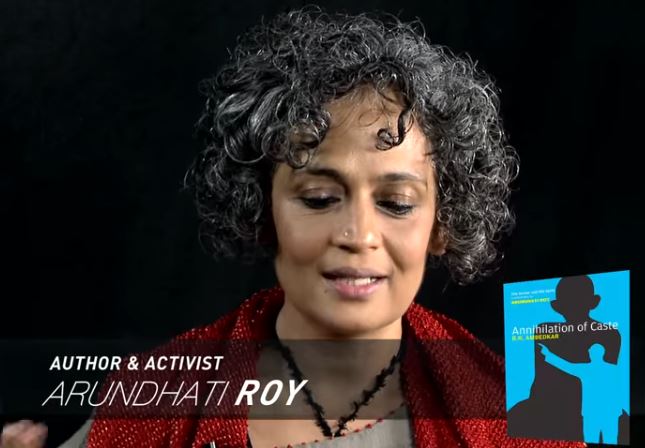 Dr Ambedkar Speaking truth about Gandhi and Netaji in BBC Interview 1955
This BBC radio program features B. R. Ambedkar, distinguished lawyer and leader of the Untouchables who was opposed to Gandhi's policy relating to a separate electorate of the Untouchables.
Ambedkar recounts memories of meeting Gandhi in 1929 and after the signing of the Poona Pact in jail. As he saw Gandhi in the capacity of an opponent, he feels that he saw more of the real man than his devotees.
Ambedkar considers Gandhi "an episode" rather than "an epoch-maker" and believes he deceived the people and was two-faced over caste.
He analyzes the status of the Untouchables (Harijan) and inconsistencies in Gandhi's apparent championship of them.
Ambedkar feels that political independence would have come without Gandhi, but that the Transfer of Power was premature.
He also examines motives behind Attlee's sudden change of policy.
He relates his memories of the Poona Pact and his disagreement with Gandhi over the Untouchable suffrage and the electoral system he proposed.
Ambedkar stresses that Gandhi worked entirely as a politician and was not a Mahatma.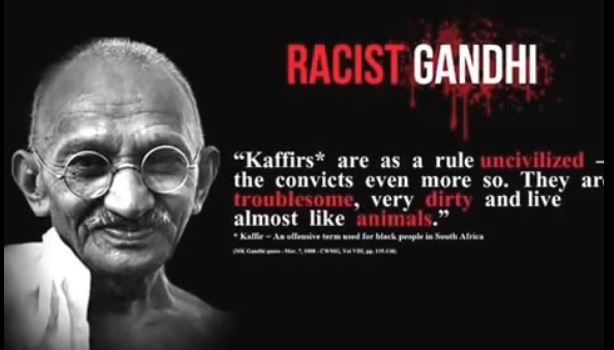 BLUNDERS of NEHRU!! This will boil your blood!! Must Watch!!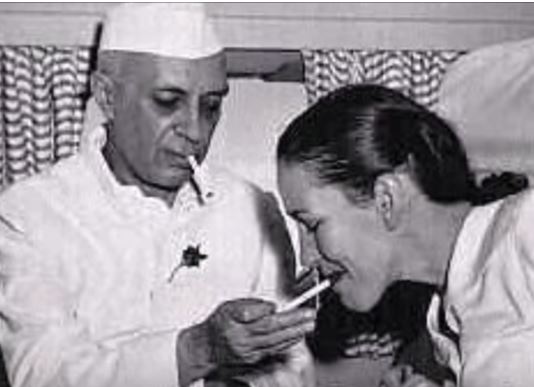 Dear friends of FlyerMall:
My name is Spyros Peter Goudas.  
Many of you may already know from my biography, The Immigrant, that I am an avid movie fan.
The movie, Gandhi, starring Ben Kingsley, happens to be one of my favourites.
The amount of work that was placed into the production of this movie is enormous.
I have seen this film on several occasions each time focussing on different areas of Mahatma Gandhi's life span.  
Although, there are other films criticising and portraying the negative aspects of his life, I did not want to spend any time emphasizing such issues on the FlyerMall pages.
I truly believe that Gandhi was one of the great men of history.
The photo below is of Richard Attenborough.
Some of you may recognize him from such movies as The Great Escape, The Flight of the Phoenix, among others. Younger followers may recognize him from Jurassic Park.
Richard Attenborough was not just a movie star who played secondary roles in many films, but he was the director of the epic film, Gandhi for which he won 8 Oscars in 1982.
Click on the image you will see many more photos of Richard Attenborough.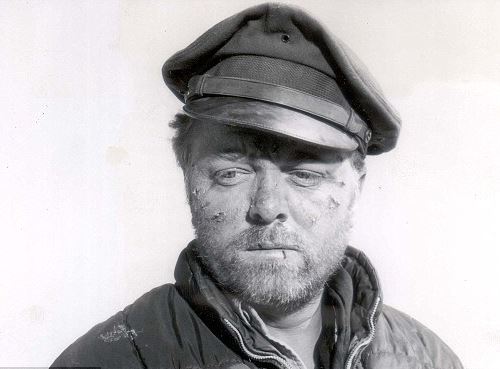 We have included his wikipedia page for your information.

Thank you for visiting FlyerMall.com. Regards, The FlyerMall Team