MR. BEAN Rowan-Atkinson
Mr Bean Hair by Mr. Bean of London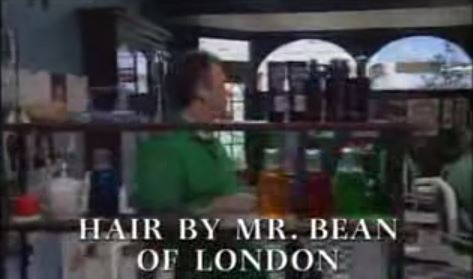 Mr. Bean is shopping, at restaurant and meeting the queen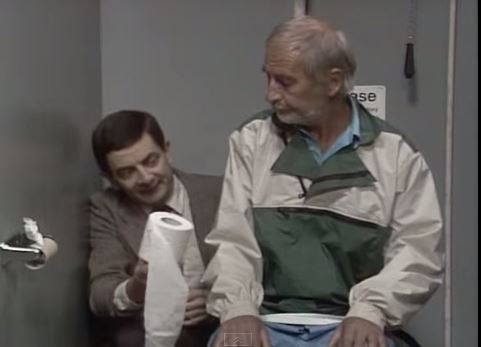 Mr Bean tries out the high dive at the swimming pool where he is petrified and won't jump.
He then tries to get out of paying for parking but can't find a way of doing it.
Afterwards he tries to make the perfect sandwich in the park and he has to sit through a really scary movie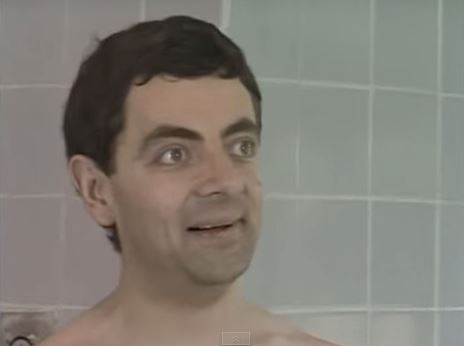 Mr. Bean goes to a hospital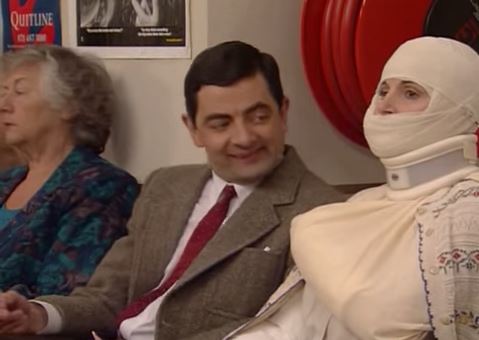 Laugh at Mr. Bean getting in all sorts of trouble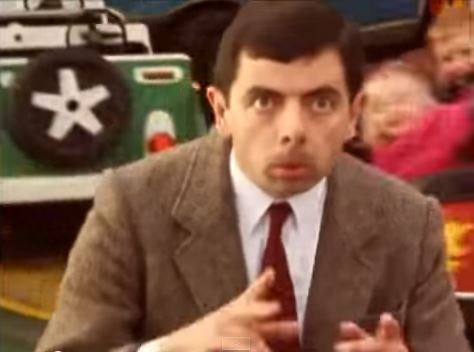 Mr Bean goes to the dentist. He causes trouble playing with the vacuum and accidentally injects the dentist.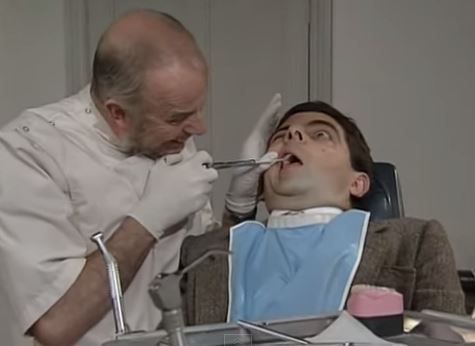 The famous Mr Bean turkey sketch. In this hilarious clip, Mr Bean tries to cook christmas dinner for him and his girlfriend but gets the turkey stuck on his head. From 'Merry Christmas Mr Bean'.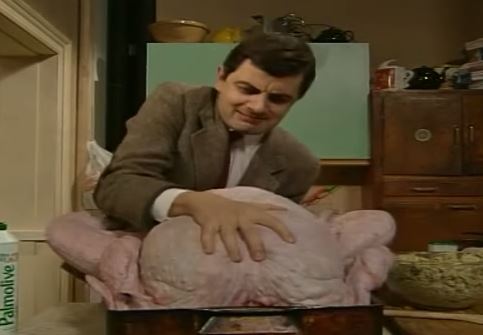 Mr. Bean all episodes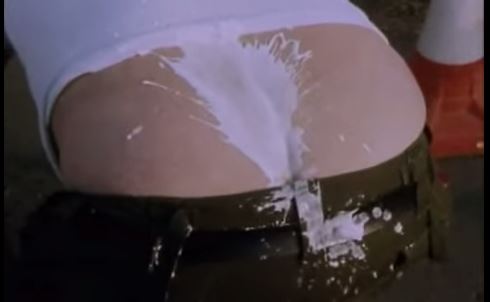 Back To School, MrBean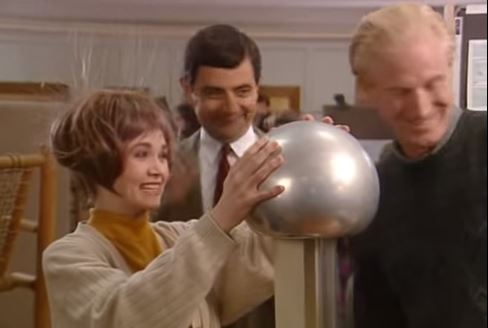 There may be some duplication within the clips selected.
However, they are all hilarious and a duplicate scene means more laughter.

It takes a lot of preparation by the entire cast, crew and writers with great imagination.  In the end, you need the extraordinary talent of Mr. Bean to complete the task.
Every expression on his face is portrays what the mouth should be saying that is why in his videos there is not much dialogue.
The photo below shows him with a sad face almost to the point of tears.  A few seconds before the same eyes show total satisfaction after biting into a piece of cake.
There are hundreds of instances like this in his every one of his videos.
Now that this has been pointed out to you, you may be able to determine Mr. Bean's facial expressions as well as all his body movements he portrays in perfect harmony.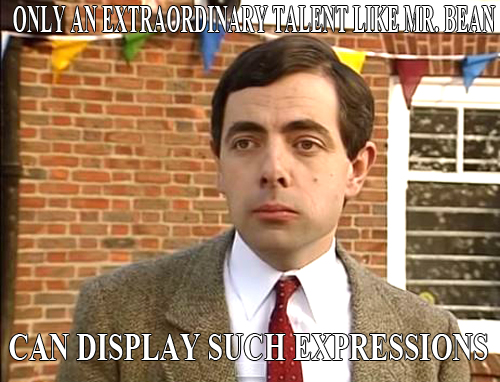 Official Rowan Atkinson Live - Full length standup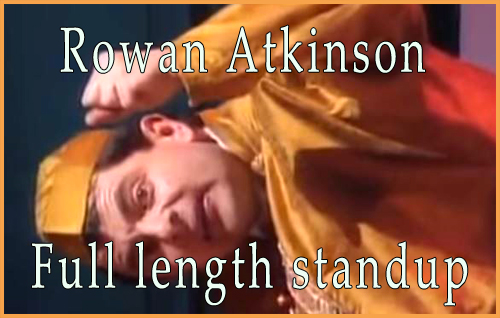 Mr. Bean / Rowan Atkinson London 2012 Performance



POSTED IN FLYERMALL.COM BY SPYROS PETER GOUDAS