phone: 905-455-6166 FOR ADDITIONAL LING BELOW
150 Westdrive Brampton Ont L6T4P9
MAP

OCEANS FOOD

BY CLICKING ON THE ICON BELOW YOU WILL BE DIRECTED TO ALL THE OCEAN STORE LOCATIONS AND THEIR APPROPRIATE FLYERS.


THE PHOTOS BELOW RELATE TO THE OCEANS BRAMPTON LOCATION.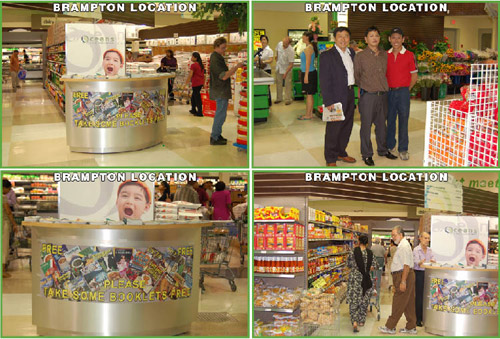 THE PHOTOS BELOW RELATE TO THE OCEANS BRAMPTON LOCATION.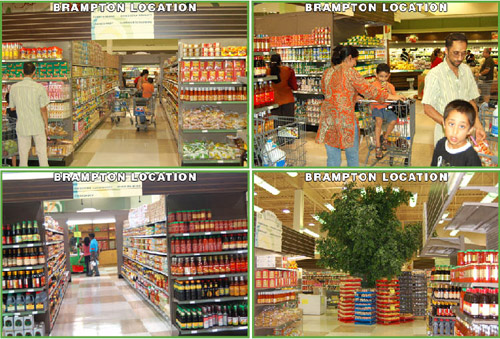 THE PHOTOS BELOW RELATE TO THE RECIPES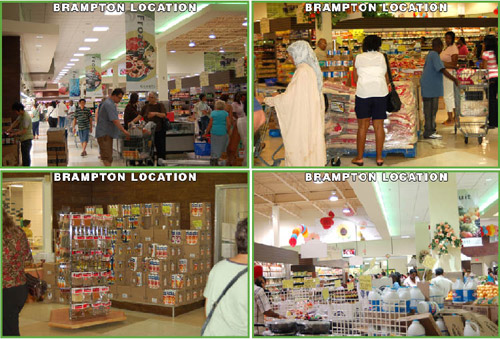 THE PHOTOS BELOW RELATE TO THE OCEANS MISSISSAUGA LOCATION.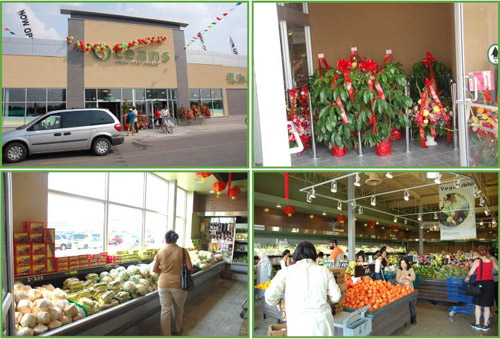 THE PHOTOS BELOW RELATE TO THE OCEANS MISSISSAUGA LOCATION.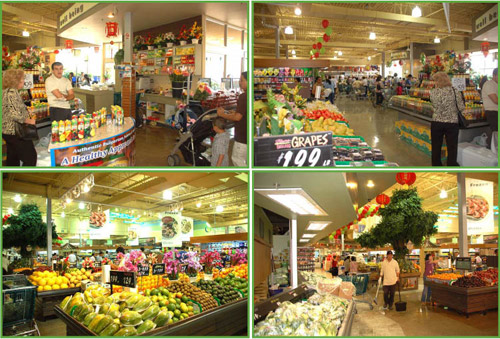 ALL PHOTOS ARE THE PROPERTY OF FLYERMALL.COM. 
FLYERMALL.COM IS THE MOST VISITED FLYER ADVERTISIN WEBSITE IN THE WORLD.
 





Choose a store close to you:


 
 
 

               Oceans I
150 West Drive, Unit 104
Brampton,ON., L6T 4P9
Tel:905-455-6166

 
 

 

 

              Oceans II
499 Main Street S.
Brampton, ON.,L6Y 1N7 
Tel:905-866-5988

 
 

 

 

             Oceans III 
4557 Hurontario Street, Mississauga, ON.,L4Z 3M1 Tel:905-568-8988

 
 

 

 

  Grant's Foodmart 
3415 Dixie Road, Mississauga @ Bloor St. Tel:905-206-0209

 
 

 
Oceans Fresh Food Market, "Where East meets West".
Toronto, Canada, is heralded as one of the most multicultural cities in the world.
Over 140 languages and dialects are spoken here.

Oceans Fresh Food Market is a full service supermarket ideally positioned as Canada's multi-ethnic fresh food shopping experience. 
Born in Brampton Ontario, a city of ethnic diversity predominated by South Asians and West Indians, Oceans positions itself as the shopping destination for home cooked meals from around the world.
The look of the stores is very much European in style and scope with grocery aisles named for countries such as India, Jamaica and Vietnam for example and filled with products from those countries. 
The newest and largest Oceans location of 51,000 square feet opened in the fall of 2010 in the heart of Mississauga at Eglinton & Hurontario.

With the growing trend and interest in television cooking programs, Oceans is finding itself as a popular destination for more cooks than ever, seeking unique ingredients not typically available in traditional grocery stores. Oceans will soon offer in-store product education as well as cooking classes by Oceans' international chefs.

This Oceans prototype will feature a large selection of international meals freshly made and ready to take home or in-eat. Other Ocean's firsts include a superbly designed enclosed, separately ventilated fresh fish market. This will be the prototype for future Oceans stores in and around the greater Toronto area.

With sales in excess of $50 million dollars from the two Brampton locations, Oceans is now poised for expansion in the Greater Toronto Area. 
Fresh Fresh Fresh is not taken lightly at Oceans. Their fresh produce comes from all over the world. Fruits and vegetables that many of its shoppers have not seen since they left their home country.
The diversity of produce, fresh fish and seafood, fresh meats and a European deli counter are all competitively priced making Oceans a leader in innovative grocery store offerings and design.

Oceans 170,000 square foot distribution and training centre is also its head office and food processing centre that will serve Oceans next 10 stores in the Greater Toronto area. 

Downtown Toronto locations will endeavor to feature a licensed restaurant and patio along with Oceans continued competitive pricing and extraordinary product mix. 
We invite you to Catch the Oceans wave and become a partner in their future success.