Start Date: 20-Jul-2014
End Date: 20-Sep-2029
YOYOY VILLAME
POSTED BYSPYROS PETER GOUDAS
Super Typhoon Haiyan  Monster Typhoon -The world's most deadliest Storm !!!! 
The Filippino situation was not a local occurrence;
it was an international issue similar to the Olympic Games.
 I am very happy I took part in this game of life.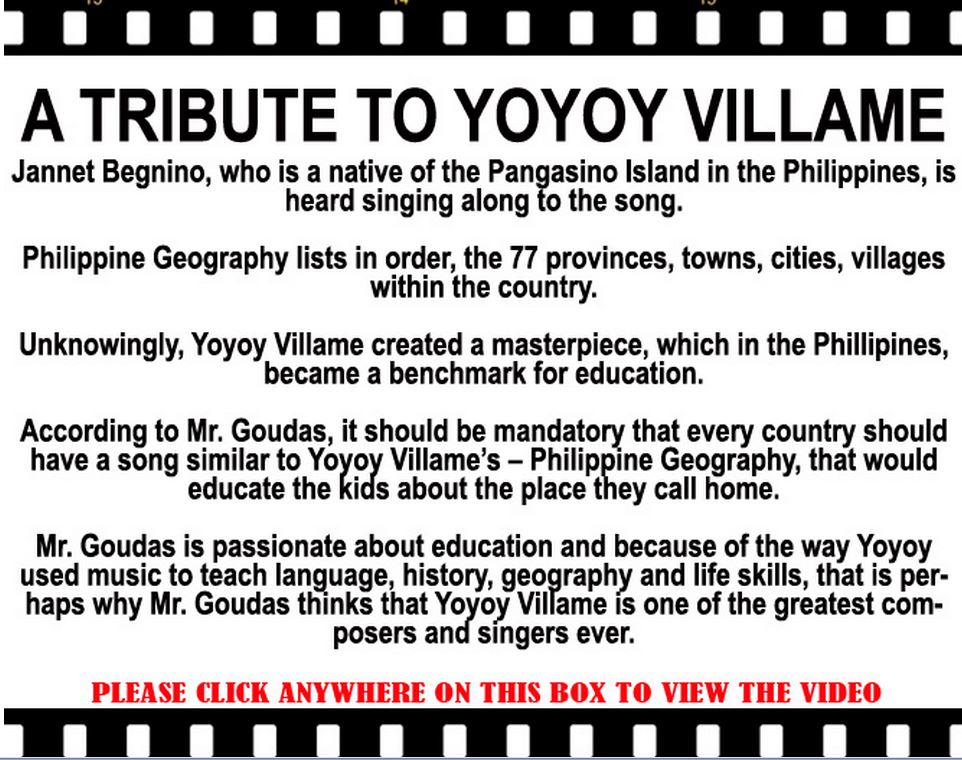 Philippines History (Yoyoy Villame - Magellan Lyrics)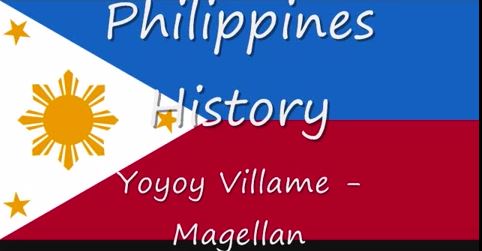 Yoyoy Villame - Megellan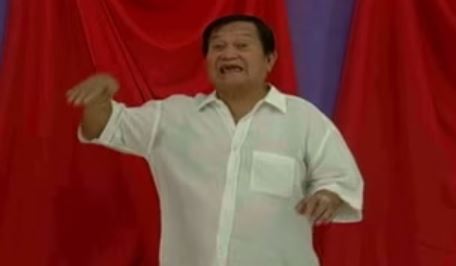 This is Released Song from Yoyoy Villame.!
From the CD Album "The Best Of Yoyoy Villame Part 2".

Yoyoy Villame - A B C and the Music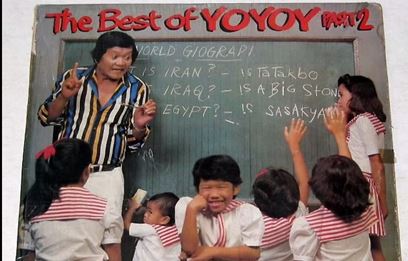 CLICK FOR THE STORY  to view the article about Yoyoy Villame and Mr. Goudas during Christmas 2013. A tribute for his endless efforts in education through music