FREE Classified Ads
ALL CATEGORIES
FLOWERS
CREATE YOUR BILLBOARD FOR MILLIONS TO SEE
Click to create and view your Billboard Commercial..Refrain from placing a link with unrelated topics, specifically information of a sexual, pornographic, illicit or hateful content. The system is carefully monitored and if ads posted are in connection with the above subjects, they will be deleted automatically.You post your Billboard free until further notce.  
https://billboardcommercials.com/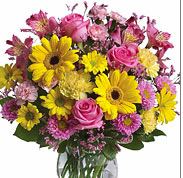 Flowers of Vancouver is a family-owned and operated Vancouver florist that has been serving the people of metro Vancouver for the past 15 years. We are a Vancouver flower shop committed to spreading joy and beauty with the finest flowers and plants that Mother Nature has to offer.
http://www.flowersofvancouver.ca/