FREE Classified Ads
ALL CATEGORIES
BOOKS-MAGAZINES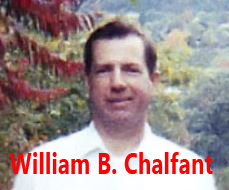 William B. Chalfant was born in Atchison, Kansas. Educated in the local high school, he graduated in the top ten percent of his class. Post-secondary education: Benedictine College, University of Maryland, graduated University of Kansas with a BS degree with a concentration in history. Married Ruth Chalfant, daughter Julie Chalfant Capes. He resides in rural Easton, Kansas.
http://www.williambchalfant.com/biography.php
Welcome to the home page of William Chalfant, author of renowned novels like 'The Queen and the Heretic' and 'Lost Memories of Eden'.