KANDA OPTICAL
Kanda Optical opened its first retail optical store in the Richview Square Plaza located in Etobicoke, Ontario back in 1990.

As of today it operates and runs many retail locations in the Greater Toronto Area, along with their own optical lab and distribution center in Brampton, Ontario.

The Kanda family itself has many registered Opticians which further assist into their family owned business enterprise by personally monitoring the quality of service provided to its clients.
Ashwani Kanda has successfully established Kanda Optical as high-end optical boutique with locations in Brampton, Toronto, Etobicoke, Mississauga, Richmond Hill, and Scarborough where many brands value and respect the company for the image and level of professionalism it holds.
A message from the President & CEO, Ashwani Kanda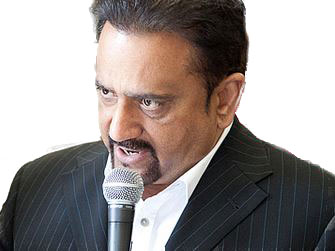 I take great pride in my stores and the high standards of customer care which we have been providing throughout the years.
Our customers know that when they visit any of our stores, they are going to meet our pleasant staff that is trained to provide the best possible service.
They receive up-to-date information about the products in the industry and are always ready to serve you.

Our stores are professionally and beautifully laid out for your shopping convenience.
We always keep up with all the latest fashions and lens technologies to make sure that your shopping experience with us is not only a happy one, but an educational one.
It is our duty to help you on the road to healthier eyes, so advise will be always available to you.
I would like to extend my appreciation to our valued customers and welcome everyone to visit Kanda Optical for your eye care needs. I assure you, you will leave satisfied knowing you received the best products and services.