ATMOSPHERE
phone: 1-877-977-2435
824 41st Ave. NE Calgary, Alberta T2E 3R3
The Right Equipment
Having the right equipment on hand is essential when you're heading out for adventure.
Our Gear Checklists will make sure you're geared up to get outdoors.
Review them to make sure you've got everything you need inside your pack, or print them out and take them to your local Atmosphere store to stock up on any supplies you might be short on.
An Atmosphere Gift Card is the one-size fits all gift solution for anyone on your gift list who likes to get outdoors and explore.
Redeemable inside our Atmosphere retail stores, Gift Cards let your gift recipient choose the item(s) they want most, and save you the hassle of having to guess sizes! And our Gift Cards never expire!
Pick up a Gift Card at your nearest Atmosphere store. They are available in any dollar denomination between $20 and $500.
To find a store near you, please refer to our Store Locator.
By phone:
1-877-977-2435
By email:
Please click here to use our Customer Service Feedback Form.
By mail:
Atmosphere Customer Service
824 41st Ave. NE
Calgary, Alberta T2E 3R3
To find a store near you, please refer to our Store Locator.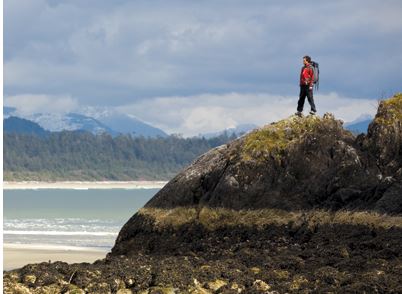 CAREERS
Working for Atmosphere
As one of the leading adventure and outdoor retailers in Canada, working for Atmosphere is not like working for any other company.
Why? Because we carry the top brands, employ expert team members, provide the best customer service, and we have a lot of fun.
Plus, being a member of our team comes with some awesome perks:
You can have a life. We have flexible schedules.
Share the love. Amazing employee discounts and Pro Deals.
Need some R&R? We offer benefits and vacation packages for all full-time staff.
Need some help? We offer education and employee assistance to all full-time staff. 
We Are An Equal Opportunity Employer
FGL Sports Ltd. will provide and ensure equal access to employment, promotions, transfers, remuneration, training and advancement opportunities, and all other matters of employment to all individuals regardless of race, colour, gender, sexual orientation, civil status, religion, national origin, medical condition, disability or age.
It is our policy to make employment decisions on the basis of qualifications, ability and performance. It is also our policy to ensure that our employees have a safe work environment to be in every day.