phone: 1-800-263-4680
55 Vogell Road Richmond Hill, ON L4B 3K5
MAP
MAZDA
We've come a long way in 94 years. With some of the most innovative thinking in the auto industry, what started as a small, independent cork manufacturer in Hiroshima, Japan, now stands as a global leader in the production of commercial and passenger vehicles.
Today, Mazda Motor Corporation, still based in Hiroshima, Japan, manufactures a diverse line of passenger and commercial vehicles and is one of the largest employers in western Japan (21,686 employees as of June 25, 2013).
Mazda's roots trace all the way back to 1920 and the tiny company known as Toyo Cork Kogyo. By 1931, the name had changed to Toyo Kogyo Co. Ltd. and was manufacturing three-wheel trucks for export to China — Mazda's entry into auto manufacturing.
In 1960, the first passenger car rolled off the assembly line, and the Mazda name was destined to find its place on open highways and winding roads around the world.
Celebrating its 46th anniversary this year, Mazda Canada Inc. is the distributor of Mazda vehicles in Canada. The company is a subsidiary of Mazda Motor Corporation which is based in Hiroshima, Japan and was established in 1968.
Mazda Canada's head office is located in Richmond Hill, Ontario, with regional offices in Montreal, Vancouver, and Richmond Hill. Mazda Canada employs 150 people across Canada at these locations.
Mazda Canada has partners across the country and around the world. As of January 2014, there are 162 independently owned, franchised Mazda dealers across Canada. Internationally, Mazda Canada belongs to the Mazda Motor Corporation family of distributors, research centers, and affiliated companies that span the globe.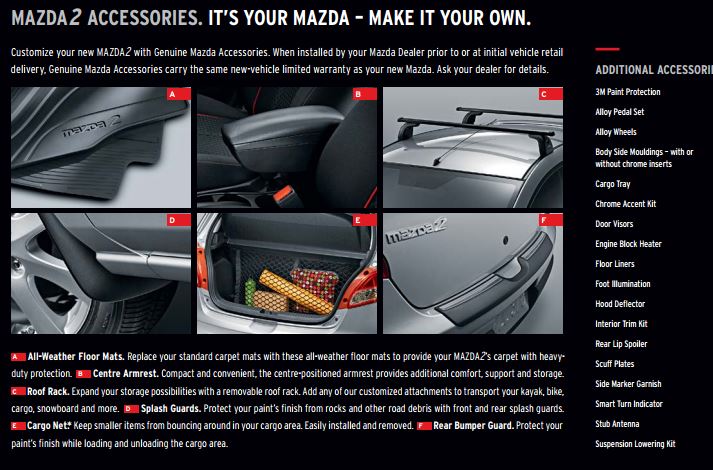 phone: 1-800-263-4680
55 Vogell Road Richmond Hill, ON L4B 3K5
MAP