CANADIAN CALENDAR
5574 ambler Dr Mississauga Ont l4w 2k9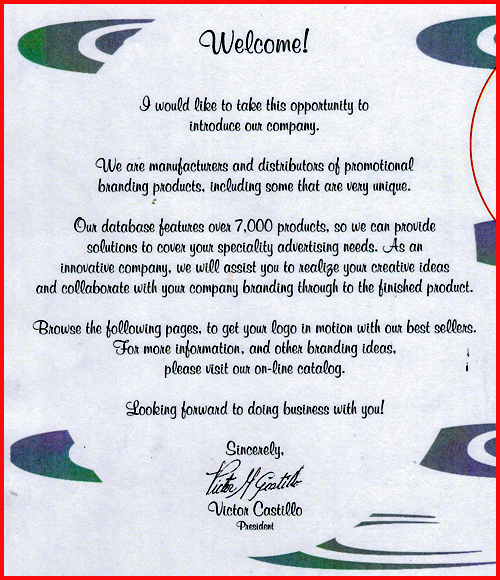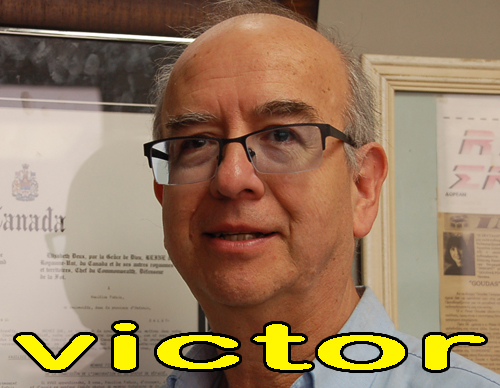 OUR MISSION
For all your promotional, marketing and printing, we offer a variety of specialized bindery services that are both dependable and reliable.
We assist businesses to finished products and offer services in a manner that exceeds their expectations.
This includes bringing peace of mind to our clients, by providing the best advice and dependable information for them to select the most valuable solutions to meet all your objectives, however rare and unique they may be.
QUALITY BINDERY FINISHING SINCE 1993!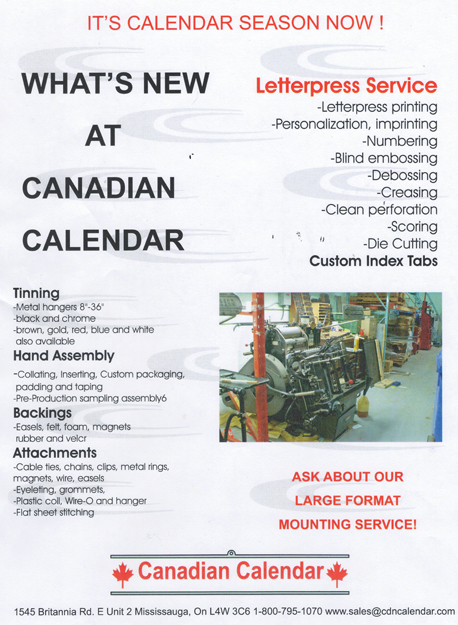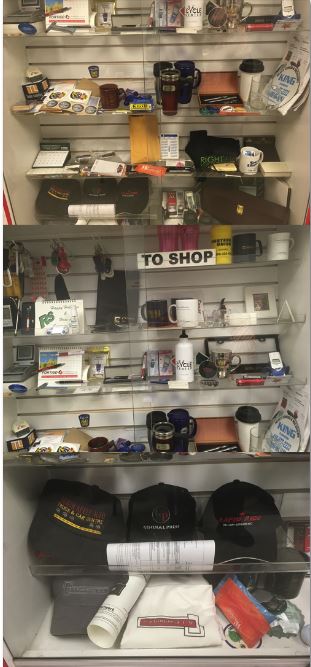 WHAT YOU NEED TO KNOW ABOUT HEAT SEAL LAMINATION
Our specialty is heat seal film laminated.
We work in small to medium runs but can handle large runs too.
Jobs that require heat-sealing laminating as well as related operations such as die-scoring, cutting, folding, collating, punching or drilling are functions we do on a daily basis.
We manufacture using the standard film thickness's; 1.5 mil, 3 mil and 5 mil 10 mil in sheet sizes from 2" x 2" to 26" x 40", gloss or matte.