MAYRAND
phone: 514 255-9330
5650, Metropolitain boulevard EastSaint-Léonard (Québec) Canada H1S 1A7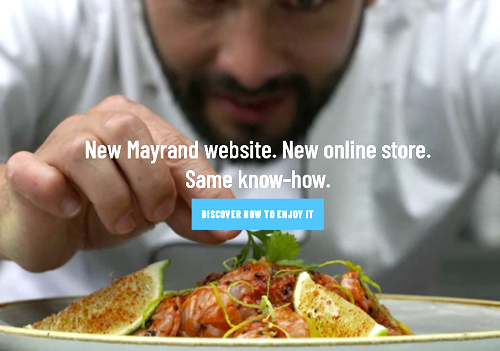 Find everything to make your job easier
At Mayrand, we give you access to the prices and products of the restaurant industry's experts.
No membership card required, in-store and now online, we are open to the public 7 days a week.
Shop our wide selection online
Find online food supplies, food packaging, and professional equipment. Sold per case and per unit, they provide you with all the benefits of a food wholesaler and the convenience of a store opened to the public. Our online product offer of fresh produce, grocery and kitchenware are growing every day.
Our current discount prices
Every week, Mayrand offers unbeatable promotions and discount prices on grocery products and fruits and vegetables, fresh meat and fish, a selection of cheese and delicatessen are also offered on promotion. You can complete with other food essentials, packaging, and kitchenware.