JAMAICAN XPRESS CARIBBEAN
About us
The mission statement of the Jamaican Express
To encourage, inform, educate and entertain its readers in print and online and to give a voice to the many who do not have the opportunity to express themselves freely.
To encourage public involvement, through free speech, cultural expression, and the citizen's right to know. To provide news and ideas for shaping the craft of journalism, while embracing and exploring change.
Our goal is to accomplish these through teamwork and professionals who are dedicated to truth, integrity and diligence and quality work.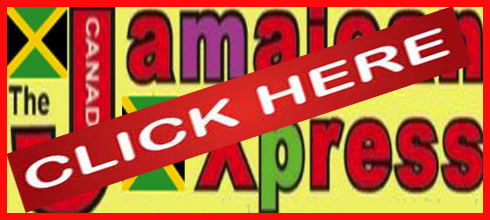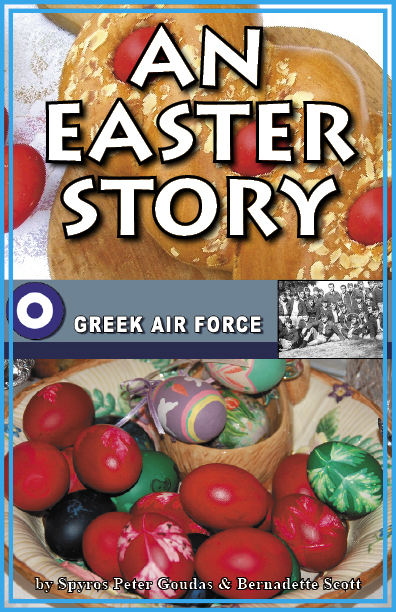 AN EASTER STORYBOOK
"When a relationship ends, deep emotional distress can result in loss of appetite, mistrust in everyone, no display of happiness, and overall seclusion from everything.
It is not something you can go to the doctor for.
Only time heals wounds such as these...
" This story takes place during an Easter Weekend
in Greece, where an abundance of food and tradition
are part of the festive atmosphere.
It reminds us that when you feel that there is nowhere to go and no one to turn to, there is a light at the end of the tunnel.
 EASTER STORY WAS POSTED IN Jamaican Xpress Newspaper IN 2009
 BESSIE COLEMAN IN JAMAICAN XPRESS 
BLACK HISTORY MONTH 2017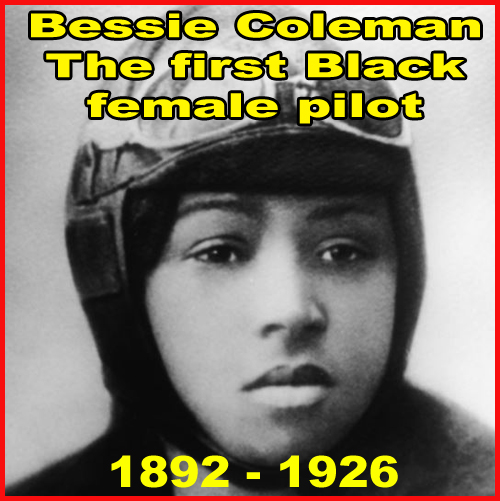 During Black History month of February, The Jamaican Xpress Newspaper focuses on the achievements of Black people who have made an impact on history.
This month we are focusing on one person that not too many people are aware of. 
Her name is Elizabeth Bessie Coleman. 
Bessie Coleman born January 26, 1892 (passed away April 30, 1926) was an American civil aviator. She was the first black woman to hold both a pilot license and an international pilot license. 
Bessie Coleman was born in Atlanta, Texas, the tenth of thirteen children to sharecroppers George, who was part Cherokee, and Susan Coleman, who was Black. 
When Coleman was two years old, her family moved to Waxahachie, Texas, where she lived until age 23, Coleman began attending school in Waxahachie at age six.
She had to walk four miles each day to her segregated, one-room school, where she loved to read and established herself as an outstanding math student.
She completed all eight grades in that school. Every year, Coleman's routine of school, chores, and church was interrupted by the cotton harvest.
In 1901, George Coleman left his family. He returned to Oklahoma, or Indian Territory, as it was then called, to find better opportunities; but Susan and her family did not go with her husband.
At age 12, Bessie was accepted into the Missionary Baptist Church School on scholarship.
When she turned eighteen, she took her savings and enrolled in the Oklahoma Colored Agricultural and Normal University (now called Langston University) in Langston, Oklahoma.
She completed one term before her money ran out and she returned home.
In 1916 at the age of 23, she moved to Chicago, Illinois, where she lived with her brothers. In Chicago, she worked as a manicurist at the White Sox Barber Shop.
There she heard stories from pilots returning home from World War1 about flying during the war.
She took a second job at a chili parlor to procure money faster to become a pilot.
American flight schools admitted neither women nor blacks.
Robert S. Abbott, founder, and publisher of the Chicago Defender encouraged her to study abroad.  Coleman received financial backing from banker Jesse Binga and the Defender.
Coleman took a French-language class at the Berlitz School in Chicago and then traveled to Paris on November 20, 1920, She was eventually accepted by the Ecole d'Aviation des Freres Caudron at Le Crotoy in Somme for a 10-month flight training course so she could earn her pilot license.
She went back to France in February of 1922 since she couldn't get aerobatics instruction in the U.S. Determined to polish her skills, Coleman spent time taking lessons from a French ace pilot near Paris and she arrived in New York on Sunday, August 14, 1922.
She now had among her possessions credentials from the Aero Club of France, 
She learned to fly in a Nieuport 82 biplane with a steering system that consisted of a vertical stick the thickness of a baseball bat in front of the pilot and a rudder bar under the pilot's feet. 
I Orlando on a speaking tour, she met the Rev. Hezekiah Hill and his wife Viola, community activists who invited her to stay with them at the parsonage of Mount Zion Missionary Baptist Church on Washington Street in the neighborhood of Parramore.
The couple, who treated her as a daughter, persuaded her to stay and Coleman opened a beauty shop in Orlando to earn extra money to buy her own plane

On June 15, 1921, Coleman became the first black woman Native American descent to earn an aviation pilot's license and the first black person and Native American descent to earn an international aviation license from the Federation Aeronautique Internationale.
She became a media sensation when she returned to the United States.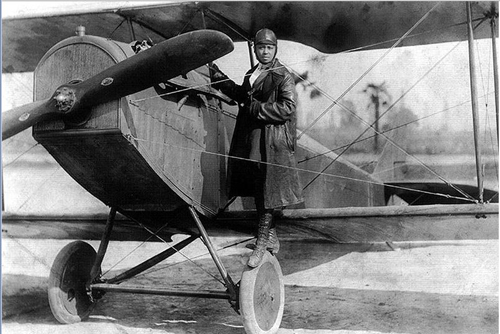 On April 30, 1926, Coleman was in Jacksonville, Florida. 
She had recently purchased a Curtiss JN-4 (Jenny) in Dallas.
Her mechanic and publicity agent, 24-year-old William D. Wills, flew the plane from Dallas in preparation for an air show but had to make three forced landings along the way due to the plane being so poorly maintained. 
Upon learning this, Coleman's friends and family did not consider the aircraft safe and implored her not to fly it. On take-off, Wills was flying the plane with Coleman in the other seat.
She had not put on her seatbelt because she was planning a parachute jump for the next day and wanted to look over the cockpit sill to examine the terrain.
About ten minutes into the flight the plane unexpectedly went into a dive and then a spin.
Coleman was thrown from the plane at 2,000 ft (610 m) and died instantly when she hit the ground. William Wills was unable to regain control of the plane and it plummeted to the ground.
Wills died upon impact and the plane exploded and burst into flames.
Although the wreckage of the plane was badly burned, it was later discovered that a wrench used to service the engine had jammed the controls. Coleman was 34 years old. 
In 1990, a road at O'Hara Airport was renamed Bessie Coleman Drive.
In 1995, the United States Postal Service issued a commemorative postage stamp in her honor and she was posthumously inducted into the Women in Aviation Hall of Fame.
NOTE FROM SPYROS PETER GOUDAS THE WRITER:  Although the life of Bessie Coleman ends in a tragic manner, I am obligated to document her life story and the immense contribution and achievements that she had made to history near 100 years ago.
NOTE FROM MAXWELL BLACKWOOD PUBLISHER: If you liked the article and believe that we are doing a good job in portraying facts regarding important people, please give me a call at 647-550-5793, I am very interested in your opinion.
Thank you.  
5 Mysteries Surrounding the Life and Death of Dr. Sebi
  Ali Was Given Parkinson's Disease By His Doctors According To Youtube 
What Canada Would Be Without Mr. Goudas? Spyros Peter Goudas
Never in the history of any newspaper related to the Black community has there been an emphasis on the achievements of a non-black or African American
CLIC THE IMAGE  Let us examine the article and find the deep reasons why he deserves this honor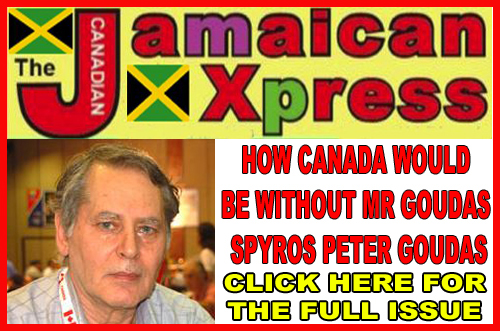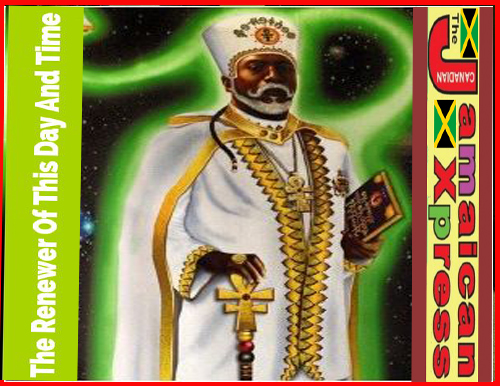 When the mind is out of order, the person is out of order.
When the minds of Africans worldwide are divided, the physical persons are divided.
Common knowledge, meaning, the knowledge that all of the mass majority of African peoples will understand and accept will unite our minds. 
It was Frederick Douglass who said,
I am Jamaican for Crying Out Loud!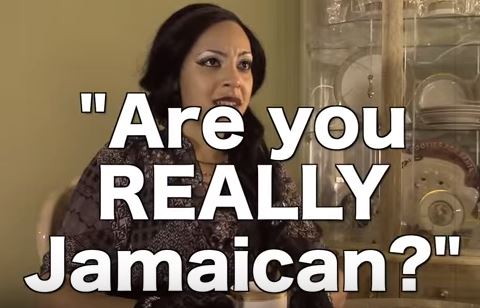 DIVINE-ORDER-OF-AUTHORITY-BY-BLACKWOOD-MAXWELL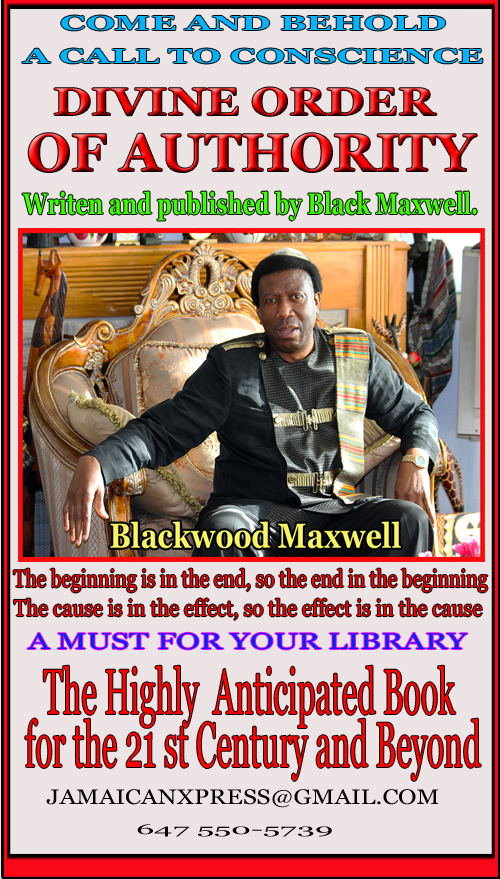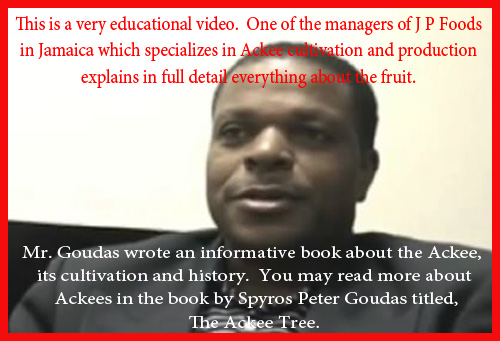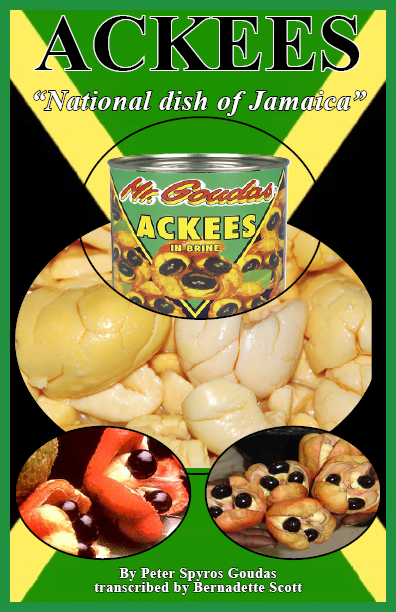 ACKEES BOOK         By Spyros Peter Goudas

e is the national fruit of Jamaica.
The tree was brought from West Africa by Captain William Bligh around 1793.

Another name for the plant is Blighia Spaida, in honor of the Captain.
The fruit is born in clusters on an evergreen tree and turns red upon reaching maturity. 

Continued exposure to the sun causes the Ackee to split open. 
Traditionally it is at this time that they are ready for harvest...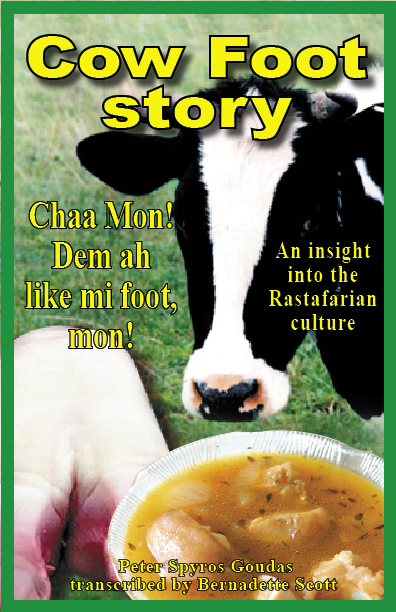 This story gives a taste of the very beginning of Mr. Goudas' journey towards understanding the multicultural society of Canada.
Back when Spyros Peter Goudas first arrived in Canada, in 1967 he entered the ethnic business by opening a little store in Kensington Market.
He was trying to cope with the needs of the different nationalities entering the store.
On one occasion, a Jamaican man asked for Cow Foot and Cow Cod.
This story is a hilarious comedy and requires a quick bathroom break before you read it.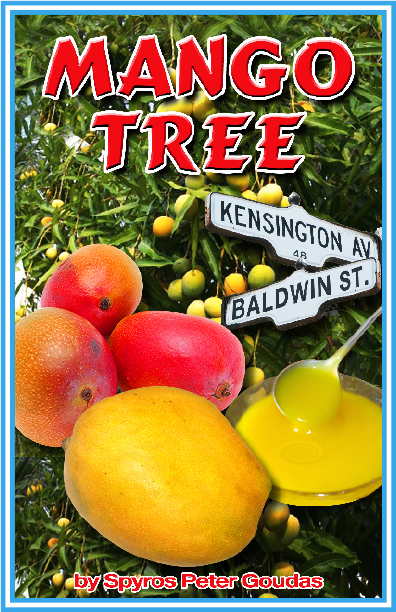 Peter Spyros Goudas  Over the years, I discovered that there are four (4) varieties with exceptional taste and aroma. 
I have placed them in random order: Alfonso, Haden, East Indian, and Julie.
East Indian varieties grow in Trinidad. Haden and Julie in Jamaica. Alfonso is grown mostly in India. It is very difficult to find in Canadian stores.
To verify the accuracy of what I have said, next time you are looking for mango, visit a Caribbean food outlet and ask the storekeeper to select one Julie mango for you.
Pay any price he suggests, ask him to wash the mango for you, take some paper tissue and go outside the store.
Find a secluded spot and peel a portion of the skin back with your fingers and start eating your mango. It will take you some time. You may even find yourself using your teeth to eat every bit of pulp off the skin and seed of the mango.
Your eyes will roll around in your head and the mango juice will be running down the side of your mouth, and mango juice spills onto your shirt. Pay no attention to passersby looking at you.
Continue to enjoy your mango until you are left with the seed in your hand.
This little story is not to discourage you from purchasing the tray of mangoes you just bought. Should they not be the right variety, then you may use them in any form you wish: boil, fry, stew, curry or bake; because you will never understand what I am referring to until the day you sample the Julie or the other varieties just the way I described above.
Peter Spyros Goudas
  The Story of the 813 club
After many years of operating the 813 Club, which was considered to be the number
one Caribbean and Latin American club in North America, and where many artists
had visited the club and/or performed successfully (for example Rosco and
The Rebellion, Plucky and Beril, Derrick Morgan, The Flames, and other numerous
artists from Jamaica, Barbados, and Trinidad), the club closed its doors on July 25, 1982.
The 813 Club opened in November of 1970, and for 12 years it was the center of entertainment for many people. 
Not only the 813 was a non-profit organization, but it was also a great gift, every
Christmas, to hundreds of children who would gather at its annual Christmas parties.
The first article was written by Pat McNeilly about the Christmas and Easter parties, as
well as school graduation parties (all free of charge) at the 813 club.
Click here to view film footage from the Past and Present 1991 interview with Kenn Shah.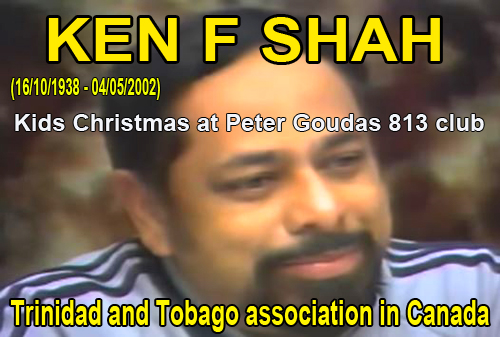 Over the years, many articles were written about the 813 club, always congratulating
Mr. Goudas for his efforts and praising his contribution to the community.
We have only provided a small sample of this publicity.
Before we close the subject of the 813 Club, it is important to insert an event that
happened in either 1975 or 1976 during the week of the New Year.
An arrangement was made by Spyros Peter Goudas, nicknamed Mr. Whoo at the club,
and his manager Willie Williams (Big Willie) to have Pluckie and Beryl perform for this
particular night of New Year's week.
Plucky was responsible to engage the reggae/ska artist, Mr. Derrick Morgan from
Jamaica to perform as well. An arrangement for an agreed sum of money took place.
This included Airline Tickets, Meals and Hotel Accommodations. 
These arrangements were made a few months before the actual night.
Mr. Spyros Peter Goudas promoted the event to the best of his ability within his store, his  Radio Station and within the 813 club. 
The event was very well promoted and tickets were sold out well in advance
of the performance.
The big night finally arrived.
The club was filled to double its capacity.
There was no room for even a needle to drop.
Everyone was dressed up for the occasion.
The smoking of that special Jamaican tobacco was prohibited.
The performance of the Pluckie and Beryl dancing routine was scheduled to begin
at 10:00 p.m. for a period of half-an-hour.
For the next half-an-hour, the house band took over the lead.
For the following half-an-hour, Mr. Whoo, the house DJ, was scheduled to entertain
with his special crowd-pleasing style.
Now was the time for Willie Williams to announce the appearance of Derrick Morgan
and allow the house band to play the introduction for Derrick to appear on stage.
In the next few seconds, Mr. Morgan did not appear on stage.
Willie Williams waited for a few seconds and re-introduced Mr. Morgan.
Again, Derrick Morgan did not appear.
Finally, Spyros Peter Goudas, Mr. Whoo, took the initiative to go to the changing
and dressing room.
The following conversation took place.
"Mr. Morgan, why are you not coming out?  The people are waiting for you."
Mr. Morgan responded, "Maybe you should ask Plucky?"
Mr. Goudas then turned to Plucky.  "Plucky what is going on?"
Plucky responded, "we need more money!"
Mr. Goudas added, "Plucky we made our arrangements and I fulfilled my obligations and have already paid you in advance.  What do you want now?"
Plucky demanded double payment or Derrick Morgan would be a no show.
Mr. Goudas then addressed Derrick Morgan stating: 
"Mr. Morgan I paid Pluckie everything that was already prearranged and the club does not have any more money.  
The crowd has come to see you and many have come from far away and have been waiting for hours outside with their tickets in hand to see you perform.  
I know that you are blind and may not be aware that I am the only white person
within a crowd of more than one thousand people who are black.

Furthermore, the situation is not pleasant and Pluckie is absolutely wrong.
If you do not come out to this crowd, then you are wrong too.  
We do not have enough time to sit down and argue all night long.
I am going to leave this room now and go up unto the stage and I will reveal to
the crowd the real situation and will make an announcement for the last time.
If you feel within your conscience that Pluckie is right then you do not have to come out.
I know that you are blind but I want you to see the situation with your heart and see clearly that all these people are here to see you perform."
Mr. Goudas left the room, went on  to the stage, and through the microphone
announced the situation to the disappointment of the crowd.
He further informed them that to make life a little easier than the bar would be
open free of charge for the rest of the night and at the end of the night he would
refund them their ticket money.

In the next few seconds, Willie signaled Peter to come to the side of the stage
where they had a conversation for a few seconds.
Mr. Goudas went back to the microphone and told the crowd that Mr. Morgan
had a change of heart stating that he did not come all the way from Jamaica
to be a victim of Pluckie's ignorance and threats.
Mr. Morgan stressed that he came to Toronto to sing and make thousands of people happy.
Therefore, Mr. Spyros Peter Goudas instructed the band to play the intro and him
ran to the change room to personally escort Mr. Derrick Morgan on stage.
Mr. Morgan proceeded to sing into the wee hours of the morning non-stop.

He sang anything from Mule Train to the Donkey Train and all the trains between.
What a talented entertainer he was (and still is).
The great talent of this man was greatly appreciated by all in attendance.
Mr. Spyros Peter Goudas promoted Derrick Morgan on his radio stations over the years.
Photo of Derrick Morgan on stage
Willie Williams escorted Pluckie and Beryl out of the Club and Spyros Peter Goudas
took care of Mr. Derrick Morgan personally until his departure at the airport.
It was one of the greatest nights at Club 813. Spyros Peter Goudas, aka Mr. Whoo,
was a very happy man as a result of the way the event turned around.
Needless to say, it was one of the most stressful moments in his life.
If someone analyzed the situation of Mr. Goudas' mentality at that specific time and era,
you could only imagine the amount of stress he had when he had to inform all these
people patiently waiting to see Mr. Derrick Morgan, that they would not be able to do so.
Mr. Goudas was not afraid for his life, although he was the only white man within 1000 black people. 
He did not fear, because, he knew the crowd, and equally the crowd knew him, but
was so distraught at the fact, that so many people looked forward to that event.
  
They had come from far away and waited so long, only to be disappointed.
Nevertheless, in the end, as stated above, all the people were entertained and spent one of the most beautiful evenings with the Great Derrick Morgan. 
To this day, Mr. Goudas has never spoken a word to Pluckie or Beril since.