FLYERMALL REMEMBERS
LET START WITH HAPPY NEWS 10 MAY 2021

I try everything possible to have the correct link for our videos.
However, in some cases, certain links are no longer operating.
In other instances, there is a claimed statement regarding copyrights, etc.
I have left the title of the video should any of you wish to try to view this particular video.
57 Celebrities Who Have Sadly Passed Away
Julie Trainor Rest in peace all you beautiful people
None of the numerous opinions and snarky comments matter. The fact remains that they are all now dead, as we all will also be. Cherish life!
Ashley Van Vurst I like the music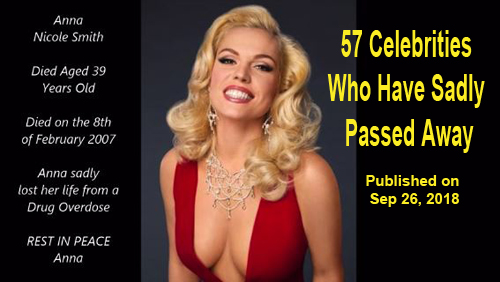 Child actors who passed away young,

include some of the most recognizable names in Hollywood, as well as some who starred on stage and screen many decades ago.
All of the actors and actresses listed here were in the business as kids, and sadly, all passed away way too early in their lives.
Their causes of death vary from health-related problems, from suicide to accidents, but every child actor listed here was taken from this Earth way too soon. Background music is "Clouds" which is taken from Youtube Audio Library (Copyright Free).
Heather O'Rourke, River Phoenix, Judith Barsi, Dana Plato, Lee Thompson Young, Brad Renfro, Carl Switzer, Jonathan Brandis,
Anissa Jones, Bridgette Andersen, Bobby Driscoll, Ashleigh Aston Moore, Josh Ryan Evans, Christopher Pettiet, Rob Knox,
Michelle Thomas, Corey Haim, Dana Hill, Gary Coleman, Rusty Hamer, Matthew Garber, Tara Correa-McMullen, Scotty Beckett,
Lucille Ricksen, J. Madison Wright Morris, Norman Chaney, Michael Cuccione, Billy Laughlin, Dorothy Dell, Sammi Kane Kraft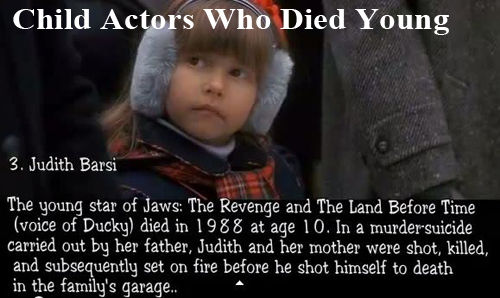 14 Actors, You May Not Know Are Dead
When we watch celebrities in the movies or on TV, we develop special bonds with them. So when they're gone too soon, it can be devastating–especially when we don't realize we've lost them. You may not know some of these actors by name, but you certainly know their faces. Some of your favorite movies or shows feature actors that have been taken from the world well before their time.
Lee Thompson Young | 0:28 Brittany Murphy | 0:57 Heather O'Rourke | 1:46 Dominique Dunne | 2:22 Brad Renfro | 2:56 Jonathan Brandis | 3:42 Dana Plato | 4:22 Lisa Robin Kelly | 5:06 Thuy Trang | 5:30 Michael Clarke Duncan | 5:54 Harold Ramis | 6:25 Andy Hallett | 6:51 Taylor Negron | 7:09 "Rowdy" Roddy Piper | 7:39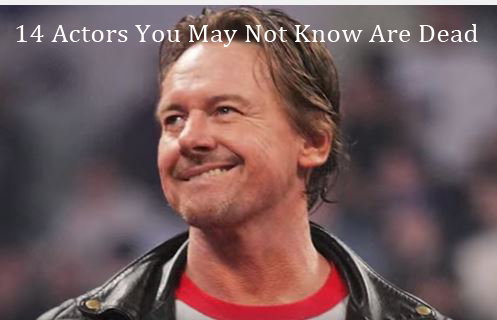 Tribute to Pro Wrestlers That Have Died
It is staggering to watch the number of wrestlers that have passed away in the last thirty years.
Steroid abuse, poor personal choices, and the stress and rigors of this grueling sport have combined to create a figurative Death whose scythe has sadly touched so many. So many young men and women have perished before they could brush gray hair. Rest in peace to them all.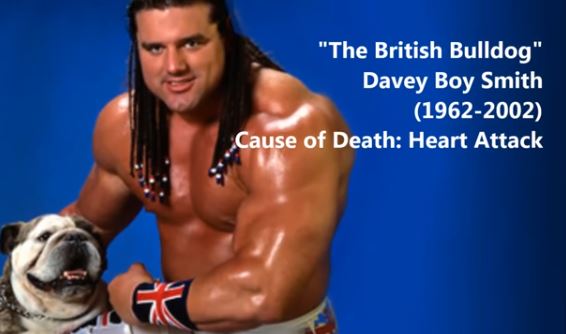 Sad farewells to the filmmakers, actors & actresses who've passed away over the years.
Leslie Howard 1943
Ross Munn

 Hungarian would never have guessed,  he looked so British.  Of Human Bondage was great to do to his acting, I think he played himself.  Didn't realize he died in the War, great man.
Tarn Sand

 Olivia de Havilland who was Leslie's co-star wife Melanie Wilkes said he was a lovely man and seemed preoccupied throughout the long filming of 'Gone With the Wind'. And she knew it was because he was so worried about the potential of another world war.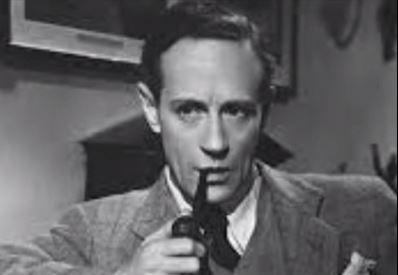 1962 Marilyn Monroe
The mystery of Marilyn Monroe.   She spends much of her childhood in foster homes.
The mystery of Marilyn Monroe's MURDER - 48 Hours Special 
Randy McTurnan There is only one Marilyn. No one like her before or since.
100% Stratusfied She was so beautiful and complicated. She was a good person with a lot of psychological issues. God Bless her.
Liliy G she is immortal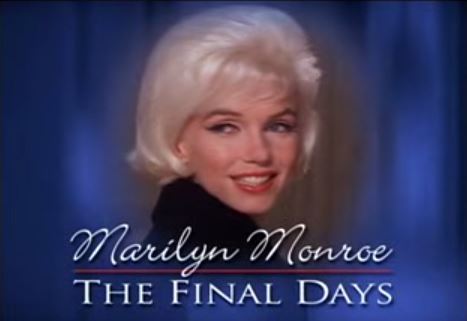 1964 Alan Ladd 
The actor who became a major Hollywood star during the 1940s and 1950s.
Álvaro Pelayo I love him, Alan Ladd was one of the greatest, up there with John Wayne, Clark Gable, Bing Crosby, Robert Taylor, Burt Lancaster, Robert Mitchum, Jeff Chandler, Frank Sinatra, maybe some of them might be forgotten but not for me, I always pray for them all.
In His infinite mercy, God have gave them eternal rest, lest we forget.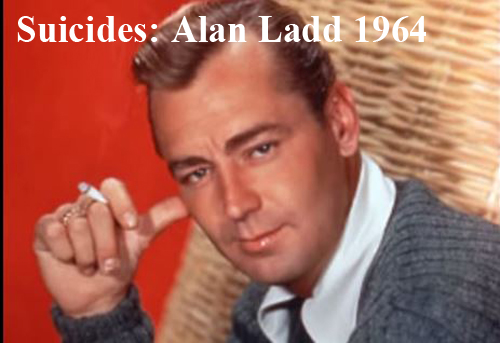 1967 Death of Jayne Mansfield (GRAPHIC)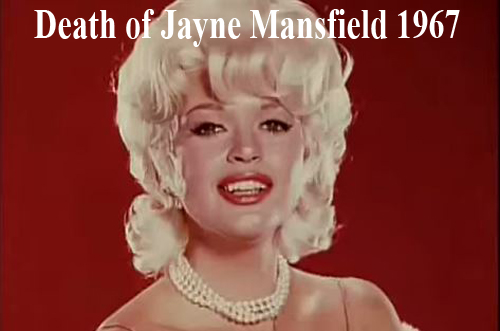 Vivien Leigh 1967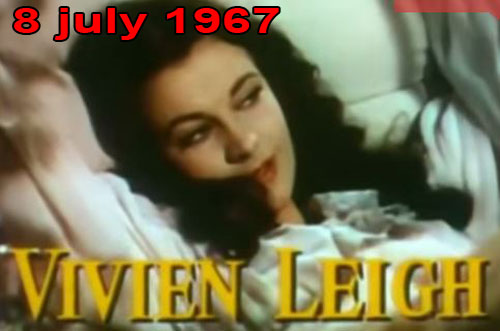 1970
On the morning of April 30, 1970, Stevens's sometime roommate and companion Lola McNally found Stevens on the kitchen floor of her Hollywood Hills home. According to McNally, when she called Stevens' name, Stevens opened her eyes, lifted her head, and tried to speak but was unable to make any sound. McNally told police that she had spoken to Stevens the previous night and seen no sign of trouble.
Stevens died in the ambulance on the way to the hospital.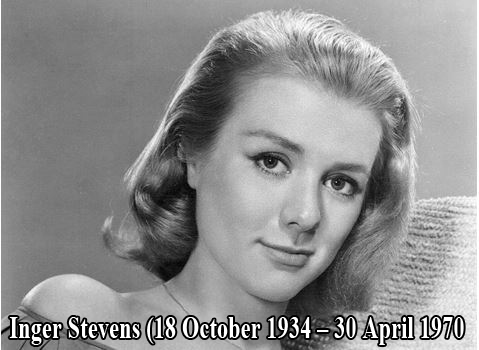 1971
Nikita Krushchev. Louis Armstrong. Dean Acheson. Bobby Jones. Ralph Bunche.
Hugo Black. Thomas Dewey. Jim Morrison. Donald Duncan. Audit Murphy.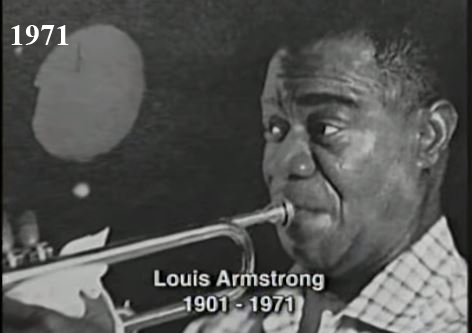 1972
An affectionate tribute to George Sanders, one of the most handsome, classiest actors ever! He entered Hollywood legend playing elegant, witty and terribly charming cads such as Addison DeWitt in "All About Eve", Jack Favell in "Rebecca", Miles Fairley in "The Ghost and Mrs Muir", but also nice-and-wise famous detectives, the original Simon Templar in "Le Saint", and Gay Lawrence in "The Falcon" series. George Sanders in real life was also witty and talented, but not a cad at all. The end of his life, with his beloved wife Benita's passing and his own illness, was pretty sad. He finally committed suicide in 1972. Still, I decided I'd make a rather joyful tribute about him, focusing on the best days of his life and the happiness he shared with wives Benita and Zsa Zsa Gabor, stepdaughter Juliet Colman, fellow actors Liz Taylor and Angela Lansbury... The song is the hit "The More I See You", sung by Chris Montez. Enjoy!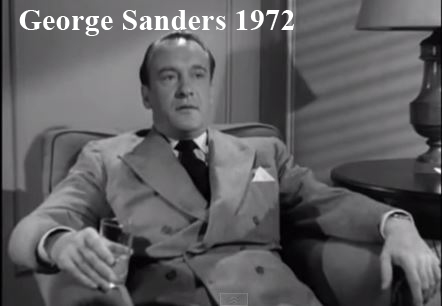 1977 Elvis Presley - 
When Elvis Presley died in 1977, the official explanation was a heart attack but this 1979 special investigation reveals a massive coverup by police and medical authorities
1978 Suicides: Charles Boyer
Brown Paw Thank you, Jerry, for this thoughtful and respectful tribute to the great actor, Charles Boyer.
YourAnjl He so enriched our lives. What a tragic life he had at the end, losing his only child and his wife.  I hope he is reunited with them and rests in peace.
LeRoiLa Reine Thank you, Sir. I had no idea about the tragic endings of Boyer's family.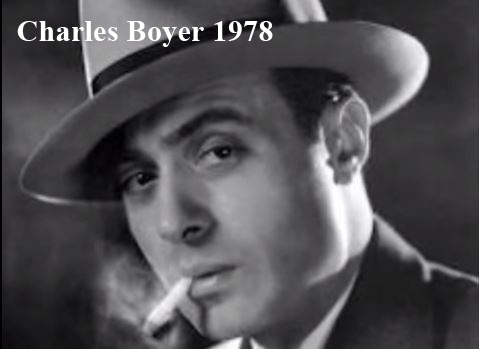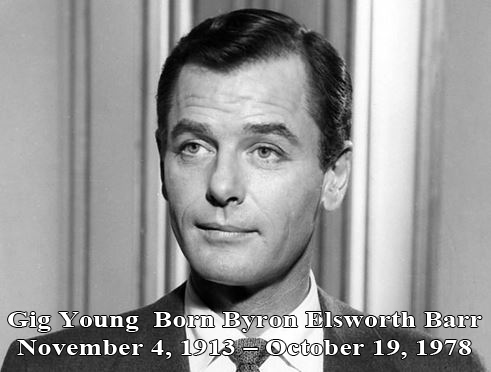 1980
Pietro Nenni. Larry Williams. Amos Milbun. Ivan Triesault. Joy Adamson.
Sarah Selby.Oscar R. Ewing. George Meany. Hans Ebeling. Andre Kostelanetz.
Anna Van Wageningen. Barbara Britton. Cecil Beaton. Richard Franko Goldman.
Irish Meredith. Jimmy Durante. Antonio Molina. Lil Dagover. Professor Longhair.
Jack Bailey. William H. Stein. Katherine Emery. Gale Robbins. Bon Scott.
Alice Roosevelt. Oskar Kokoschka. George Tobias. John Jacob Niles.
Winifred W. Williamson. Olga Chekova. Erich Fromm.Jon Poulos. Jesse Owens.
Luella Gear. Florence Lake. Charlotte Henry. Ethel Wilson.Cicely Courtneidge.
Josip Broz Tito. Ian Curtis. Odile Versus. Jacqueline Cochrane. Katherine A. Porter.
John Bonham. Mae West. Darby Crash. John Lennon. Colonel Sanders. Karl Donitz.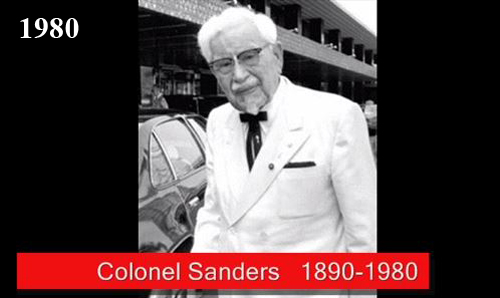 1980 TO 2011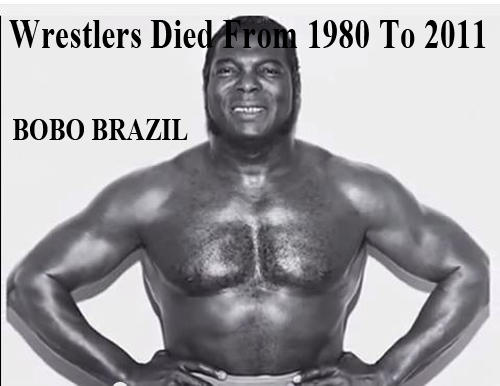 Natalie Wood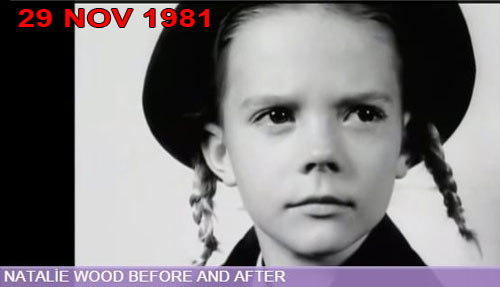 1981
It is probable that he may not have realized the severity of the injury
and did not summon aid, or was unable to call for help.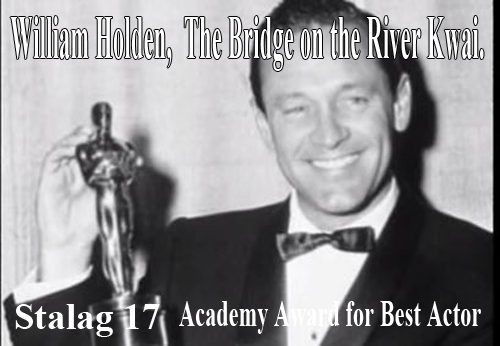 1989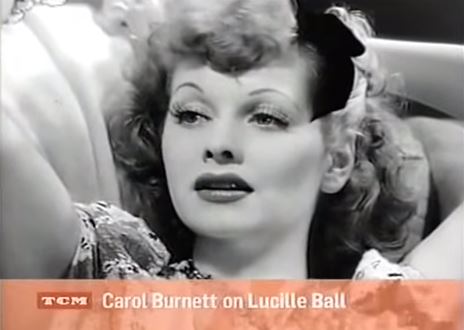 Ingrid Bergman: her name conjures up beauty, grace, talent, and style. One of the greatest actresses of our time, she is best remembered for a very natural and vulnerable persona that was so genuine and alluring.
Her cinematic contributions as one of Hollywood's greatest stars produced such movie classics as Casablanca, Gaslight, and Anastasia. But Ingrid's story goes deeper than the triumphs of her movie career. Ingrid's life took sharp turns and led her in directions that she never expected.

Plagued by the scandal of her love affair and marriage to Italian film director Roberto Rossellini, Ingrid's seeming abandonment of her husband Peter Lindstrom and daughter Pia was unexplainable. The turbulent years that followed included Ingrid's total withdrawal from Hollywood and America.
Though she still made movies in Italy with Roberto, her career seemed over. Ingrid's time in Italy was pained by her separation from Pia but also joyful in the birth of her three other children, Robertino, Ingrid, and Isabella.
Having disappeared from the public eye for over seven years, Ingrid had the courage and conviction to carry her through when she reemerged in the movie Anastasia, which sparked her triumphant return to America.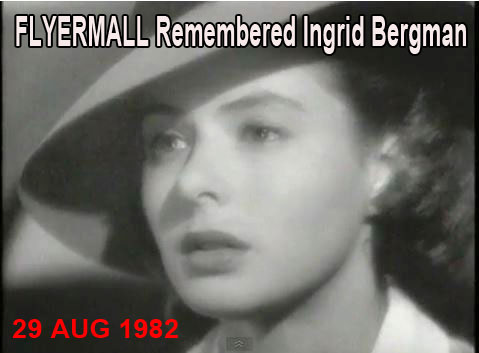 1989 

Bette Davis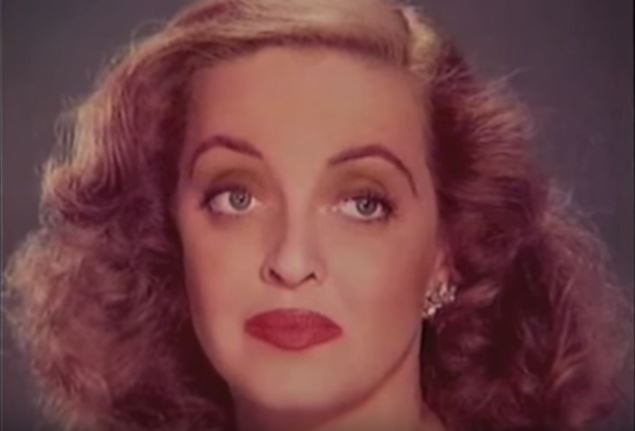 1990 'S  
In the 1990s the lives of many greats come to an end.
There were the legends like Greta Garbo, Frank Sinatra, Audrey Hepburn, Dr. Seuss, Mickey Mantle, Mother Teresa, Gene Autry, Harry Carrey, Allen Ginsberg, Ginger Rogers, Joe DiMaggio, Stanley Kubrick, and DeForest Kelly. And then there were the heartbreaking deaths of Brandon Lee, Diana Spencer, River Phoenix, John Candy, Kurt Cobain, JonBenet Ramsey, Phil Hartman, and JFK Jr. who passed away before their time
On 17 March 1990, Capucine jumped to her death from her eighth-floor apartment in Lausanne, Switzerland, where she had lived for 28 years, has reportedly suffered from illness and depression for some time
More famous in Europe than America, yet she seduced John Wayne in "North to Alaska" and was the perfect comic foil as Peter Sellers' wife, Simone, in the classic "Pink Panther." Her beauty was undeniable and her comedic timing impeccable. She was genuine, whether her feet were tickled in "North to Alaska" or just were chilled when the champagne popped in bed with Clouseau.
Her humor, grace, and intelligence were tragically cut short by suicide, but that smile and those cheekbones leave indelible and rewarding film memories.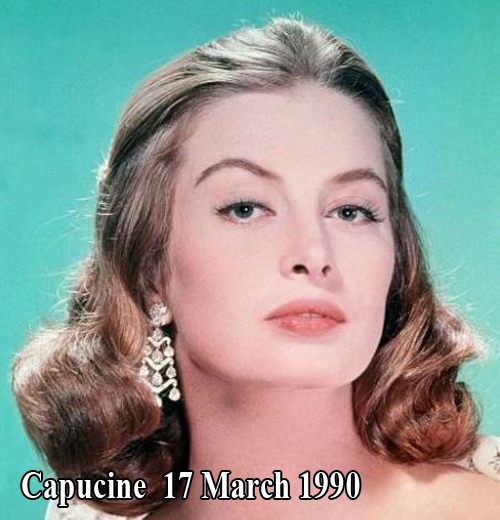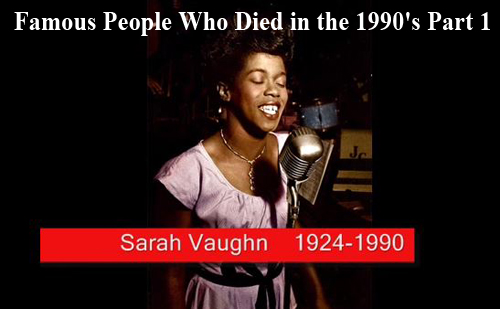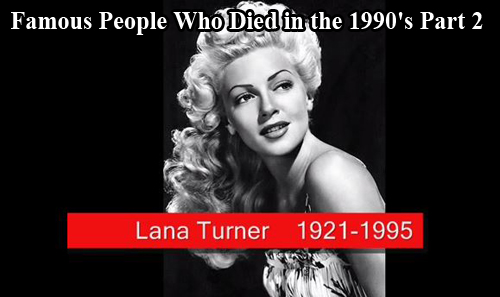 1991 Death of actor Michael Landon 1991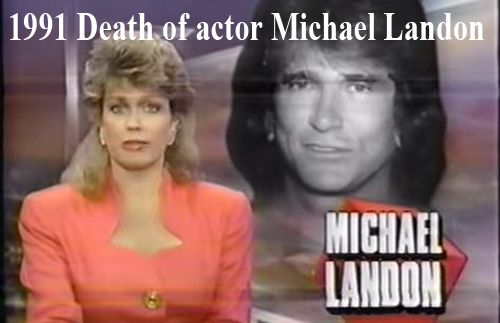 1992
The story on the death of  Chuck Connors, who was TV's "Rifleman."1992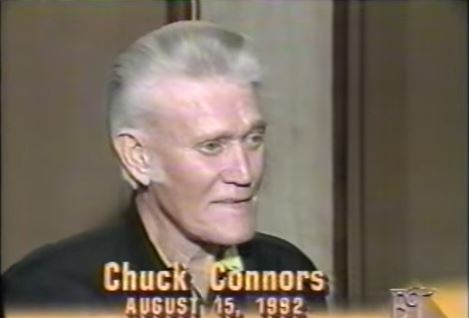 1994 The career and death of veteran actor Burt Lancaster; 
 
1995 - 1996
Jeremy Brett. McLean Stevenson. Elisha Cook Jr. Ginger Rogers. Martin Balsam.
Mary Wickers. Dean Martin. Whit Bissell. Ben Johnson. Elizabeth Montgomery.
Alexander Godunov. Madge Sinclair. Gary Cooper, Jack Weston. Haing S. Ngor.
George Burns. Michael V. Gazzo. Burl Ives. Butterfly McQueen. Lana Turner.
Ida Lupino, Audrey Meadows. Gene Kelly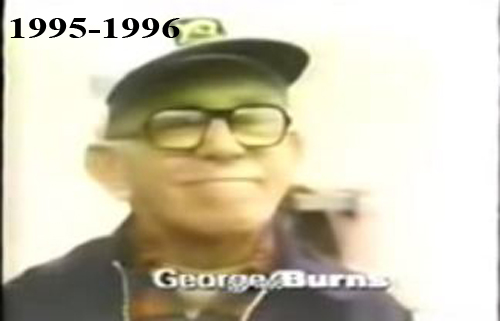 1995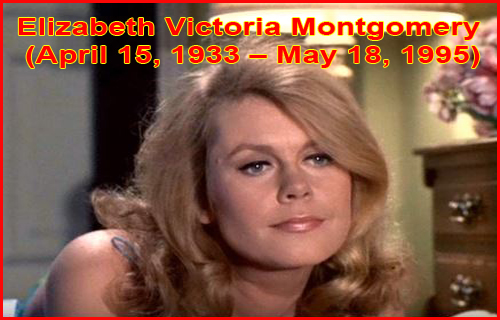 1995 Here are two stories on the death of Dean Martin
.From Headline News, then Entertainment Tonight.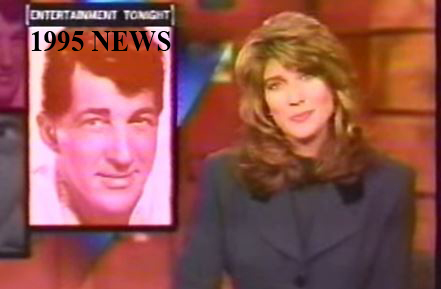 1996 - 1997
Jon Pertwee. Dana Hill. Greg Morris. Herb Edelman. Louise Lewis. William Prince.
Blol Beson. Sheldon Leonard. Joe Seneca. Mark Frankel. John Abbott...
David Opatoshu. Melvin Bell. Jason Bernard. Morey Amsterdam. Michael Fox.
Lew Ayres. Mark Lenard. Robert Ridgely. Tupac Shakur. Bris Helm. Juliet Prowse.
Howard F. Rollins Jr. Greer Garson. David Doyle.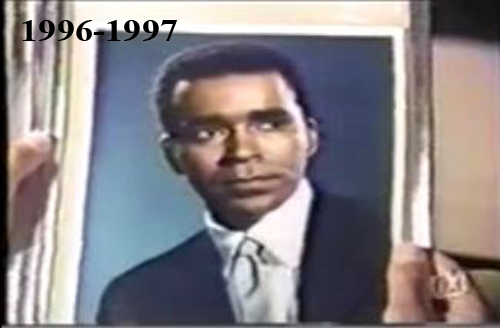 1999 - 2000
George C. Scott. Douglas Seale. Michael Prince. Anita Dangler. Brion James.
Douglas Fairbanks Jr. Ross Elliott. Mabel King. Arthur Batanides. Alan North.
Jennifer Pattison. Jim Varney. Hoyt Axton. Desmond Llewlyn. Vanessa Brown.
Mel Torme. Sandra Gould. Clayton Moore. John Colicos. Craig Stevens.
Ian Bannon. Stanley Ralph Ross. DeForest Kelley. Frank Ryan. Richard Collier.
Richard B. Shull. Larry Linville. John Kellogg. Slyvia Sidney. Charles M. Schulz.
Dick Patterson. Beatrice Colen. Charles Macauley. Ralph Manza.
James Wainwright. Charles Gray. Penny Santon. Durward Kirby. Allen Funt.
Ruth Roman Madeline Kahn.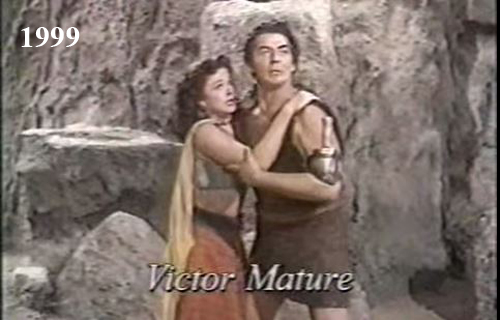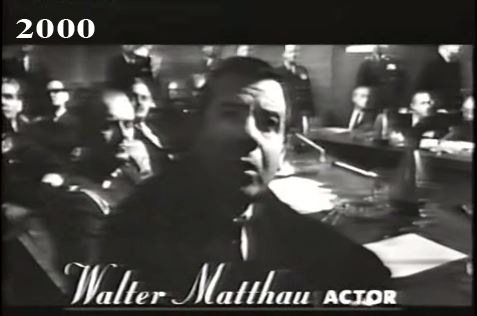 2001 Ray Walston – January 1
William P. Rogers – January 2
Les Brown – January 4
Dale Evans d. February 7
William Hewlett – January 12
Marty Glickman – February 3
Anne Morrow Lindbergh – February 7
Burt Kennedy – February 15
Howard W. Koch – February 16
William H. Masters – Feb. 16
Dale Earnhardt – February 18
Priscilla Davis – February 19
Stanley Kramer – February 19
Rosemary DeKamp – February 20
Henry M. Wade – March 1
William Hanna – March 2
Harold E. Stassen – March 4
James St. Clair – March 10
Morton Downey Jr. – March 12
Robert Ludlum – March 12
Ann Sothern – March 15
Beatrice Straight – April 7
Michael Ritchie – April 16
Cliff Hillegass – May 5
Deborah Walley – May 10
Douglas Adams – May 11
Perry Como – May 12
Arlene Francis – May 31
Hank Ketchum – June 1
Imogene Coca – June 2
Anthony Quinn – June 3
Carroll O'Connor – June 21
Jack Lemmon – June 27
Chet Atkins – June 30
Katherine Graham – July 17
Maureen Reagan – August 8
Christiaan Barnard 9/2
Troy Donahue 9/2
Fred de Cordova 9/15
Issac Stern 9/22
Lani O'Grady 9/25
Mike Mansfield 10/5
Ken Kesey 11/10
George Harrison 11/29
Foster Brooks 12/20
A Timeline Of The Events On September 11, 2001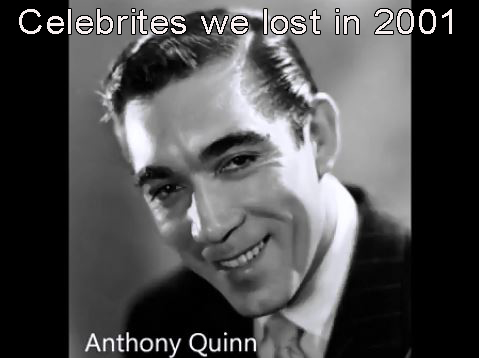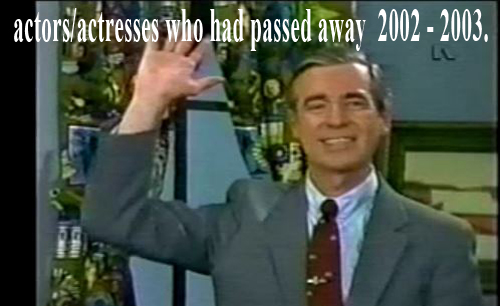 2003

About the career and death of actor Charles Bronson.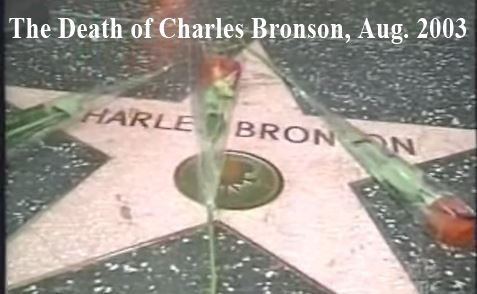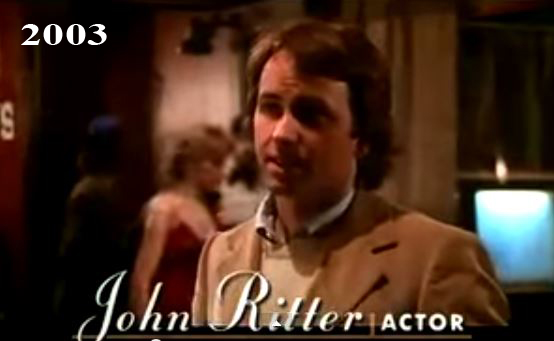 2002 the great Ray Charles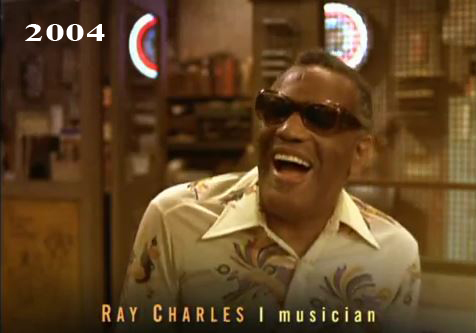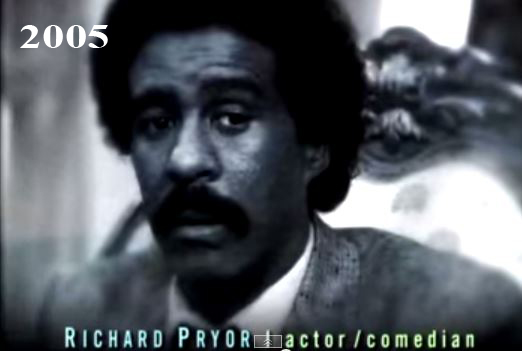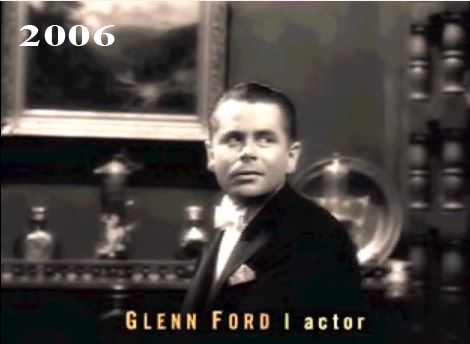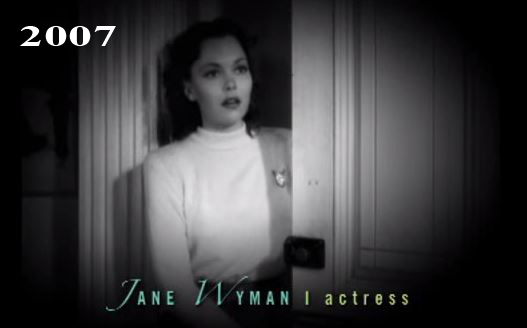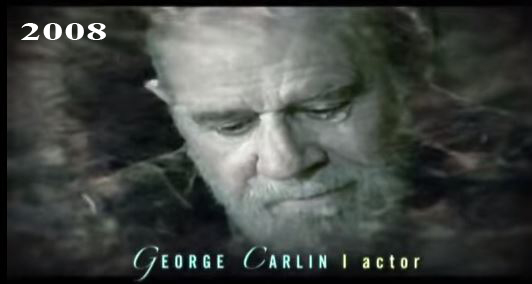 2008

 Death of legendary actor Paul Newman.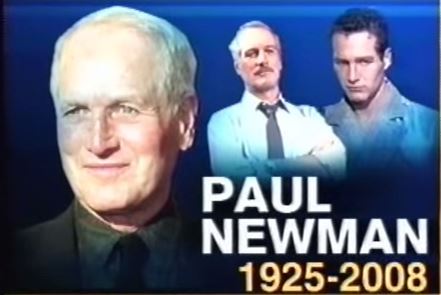 Many more of our favorite celebrities passed in 2008.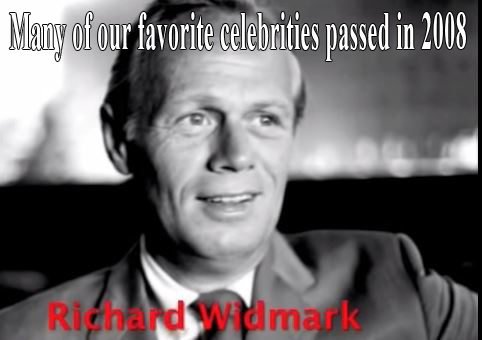 TCM's remembrance of movie professionals who passed away in 2009,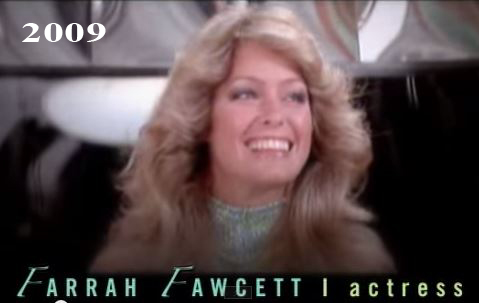 TCM remembers 2010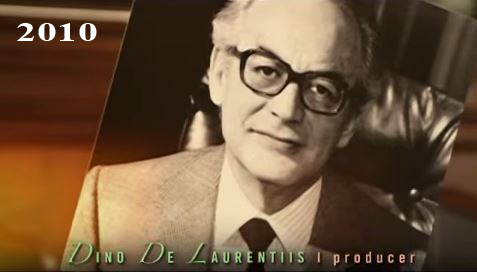 2010
A complete year of celebrities who passed in 2010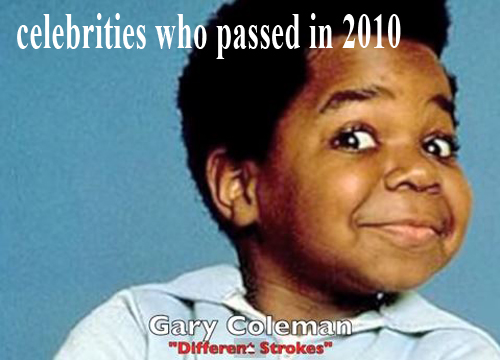 Celebrity Deaths 2011 Full Year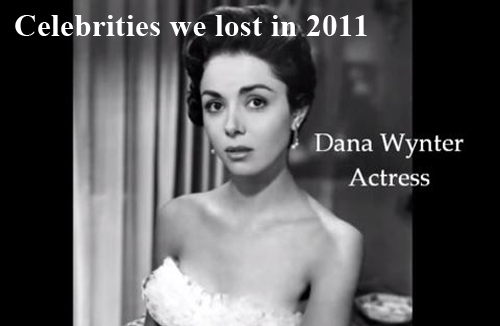 2011
Farley Granger. Diane Cilento. Miriam Segar. Sybil Jason. Marie-France Pisier. Jimmy Sangster. James Arness. Anne Girardot. Susannah York. William Campbell.
Linda Christian. Jane Russell. Micheal Sarrazin. Edith Fellows. Peter Falk. 
Peter Postlethwaite. Len Lesser. Kevin Jarre. John Howard Davies. Paul Picerni.
 Betty Garrett. Gil Cates. Marilyn Nash. Sue Mengers. Polly Platt. Hideko Takamine. 
Jeff Conway. Edward Hardwicke. Tura Satana. Neva Patterson. Gunnar Fischer.
Mary Murphy. Dana Wynter. Elaine Stewart. Lena Nyman. Roberts Blossom.
Jackie Cooper. Harry Morgan. Google Withers. Barbara Kent. Cliff Robertson.
Margaret Field. Yvette Vickers. Paulette Dubost. Charles Napier. Maria Schneider. 
Norma Eberhardt. John Wood. Sidney Lumet. John Barry. Bill McKinney. 
Kenneth Mars. Ken Russell. Peter Yates. G. D. Spradlin. Paul Massie.David Nelson.
Jill Haworth. John Calley. Arthur Laurents. Michael Gough. Elizbeth Taylor.
TCM Remembers memorial montage for 2011.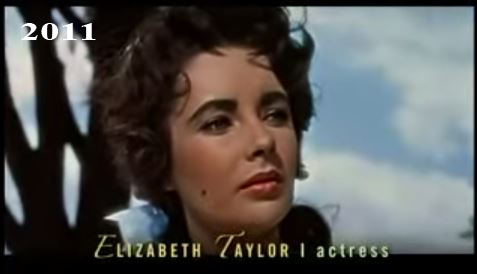 Alex Karraas. Theodoros Angelopoulos. Peter Breck. Keika Tsushima. Christopher Challis.
Tony Scott. Andy Williams. Mel Stewart. Lupe Ontiveros. Hal David. Phyllis Diller.
Phyllis Thaxter. Ellen Moran.Albert Freeman Jr. James Farentino. Ray Bradbury.
Frank Pierson. Andrew Sarras. Russel Means.Tonino Guerra. Isuzu Yamada.
Nicholl Williamson. Ann Rutherford. Erland Josephson. Ben Gazzara. Susun Tyrrell.
Whitney Houston. William Windom. J. Michel Riva. Denise Darcel. Frederica Sagor Maas.
Turhan Bey. Robert Sherman. Stephen Frankfurt. Ralph McQuarrie. Tony Martin.
Davy Jones. Levon Helm. Marvin Hamlisch. Jonathan Frid. Celeste Holm. Bruce Surtees.
William Asher. Larry Hagman. Gore Vidal. Herbert Lom. Bob Anderson. Carlo Rimbaldi.
Nora Ephron. Michael Clarke Duncan. Chris Marker. Richard D. Zanuck. Ernest Borgnine.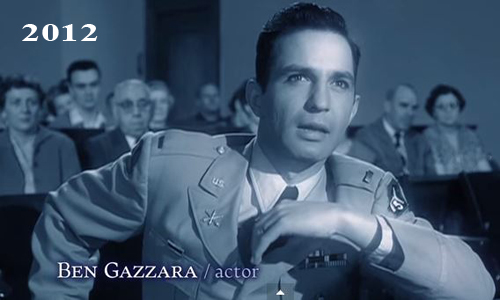 Goodbye Lucio Dalla (1966-2012)
Lucio Dalla, Grand Officer, 4 March 1943, Bologna, Italy -- 1 March 2012, Montreux, Switzerland) was a popular Italian singer-songwriter and musician. He also played clarinet and keyboards.
Dalla was the composer of Caruso (1986), which has been covered by numerous international artists. A version of Caruso sung by Luciano Pavarotti sold over 9 million copies, and another version was a track on Andrea Bocelli's first international album Romanza, which later sold over 16 million copies worldwide. This piece is also on Josh Groban's album "Closer",[2] which sold over 5 million copies in the United States alone.
The song is a tribute to the emblematic opera tenor Enrico Caruso. Maynard Ferguson also covered the song on his album "Brass Attitude", after having previously paid tribute to Caruso with his rendition of Vesti la giubba (titled as Pagliacci) on the album "Primal Scream" Dalla died in the morning of 1 March 2012, three days before his 69th birthday, right after having had breakfast. His death was due to a heart attack. He was in Montreux (Switzerland) for his new tournée. He performed as scheduled, the night before he died.
Spyros Peter Goudas spent a considerable amount of time to crop, enhance and post the music and life story of Lucio Dalla in the FlyerMall Tubes.  
Please click here to view and enjoy the work and life of this extraordinary personality.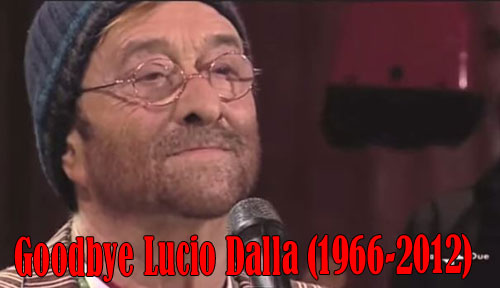 2012  Celebrity Deaths 2012 Full Year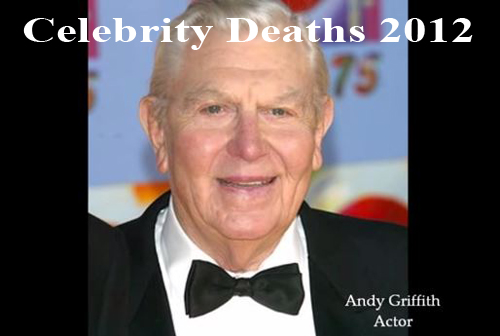 Patty Andrews. John Kerr. Rossella Falk. Bernadette Lafont. Valentin de Vargas. Sara Montiel. 
Elliott Reid. Jean Stapleton. Bryan Forbes. Richard Matheson. Eileen Brennan. Annette Funciello
Harry Carey Jr. Ted Post. Diane Clare. Dale Robertson. Deanna Durbin. Jack Klugman.
Charles Durning. Elmore Leonard. Dennis Fanna. James Gandolfini. Nino Baragli. Mickey Knox.
Steve Forrest. Jean Kent. Robert Ebert. Ruth Praiver Jhabvala. Julie Harris. Fay Kanin.
Stanley Kauffmann. Virginia Gibson. Matt Mattox. Audrey Totter. Graham Stark. Jay Robinson.
Harry Lewis. Otto Sandler. Margaret Pellegrini. A. C. Lyles, John Finch. Gilbert Taylor.
Michael D. Moore. Ray Harryhausen. Richard Sarafian. Hal Needham. Tom Laughlin.
Jonathan Winters. Cliff Osmond. Richard Griffiths. Stephenie McMillan. Tom Clancy. Micheal Ansara.
Nigisa Oshima.Rontaro Mikuni. Jim Kelly. Haji. Eleanor Parker. Robert Nichols. Ed Lauter.
Michael Winner. Karen Black. Nigel Davenport. Kim Hamilton. Joan Fontaine. Esther Williams.
Peter O'Toole.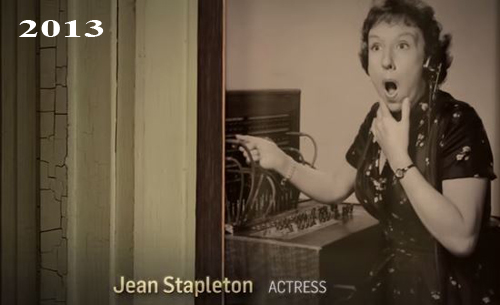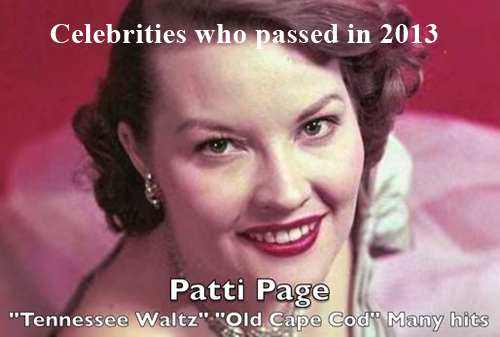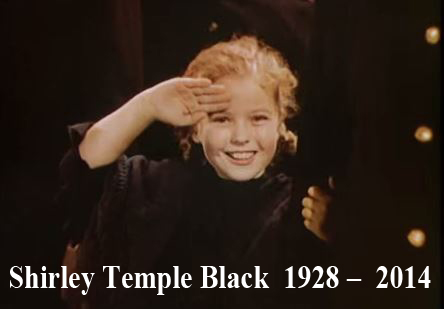 ultimate warrior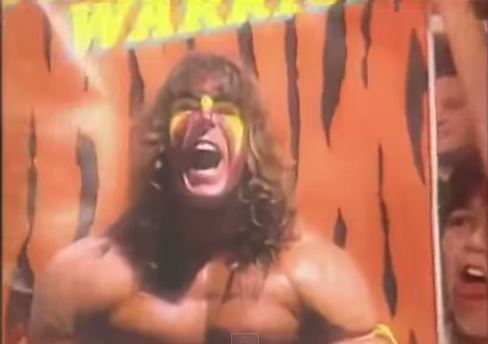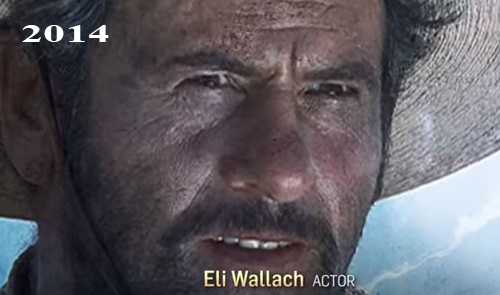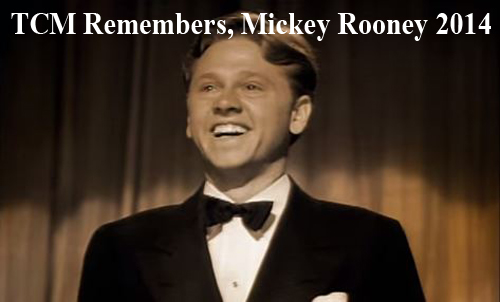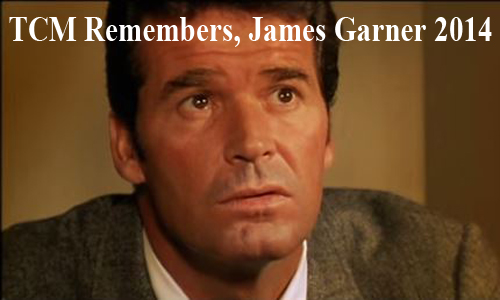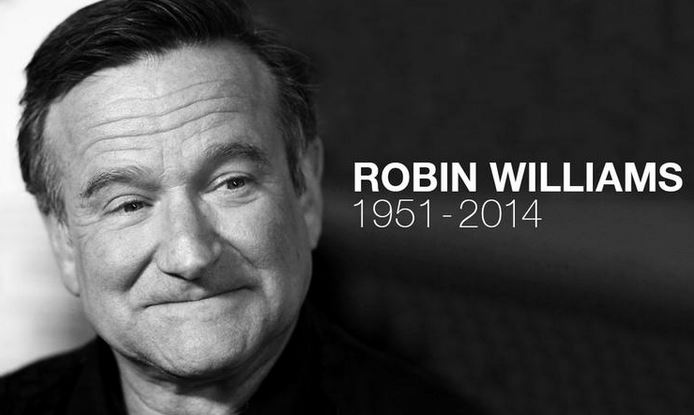 Legend Little Jimmy Dickens 2015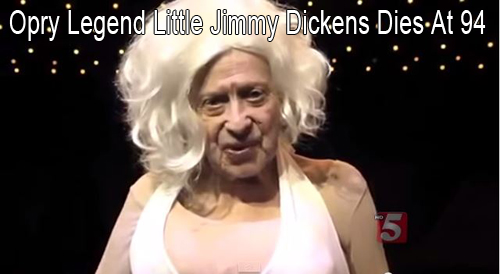 CELEBRITY-DEATHS-2016-JAN-FEB-MAR-APR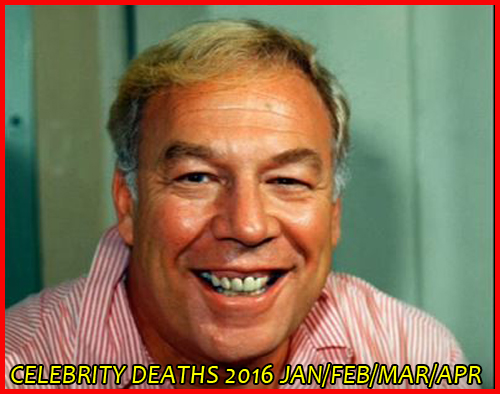 UP TO 25 JUNE
---------------------------------------------------------------------------------------------------
Hollywood Suicides and mysterious deaths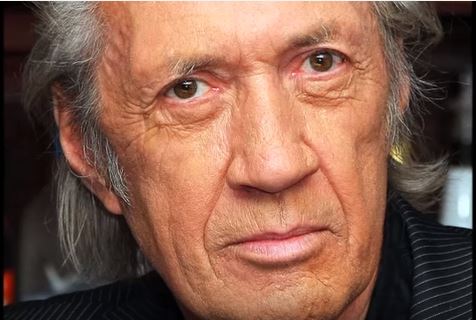 TCM Remembers 2016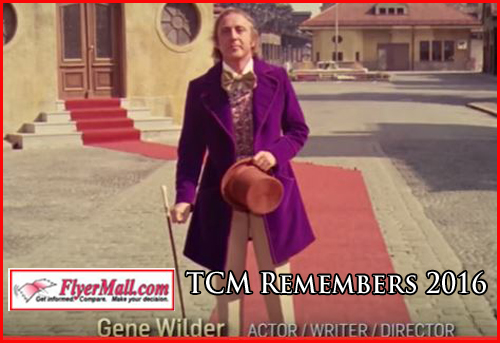 TCM Remembers 2017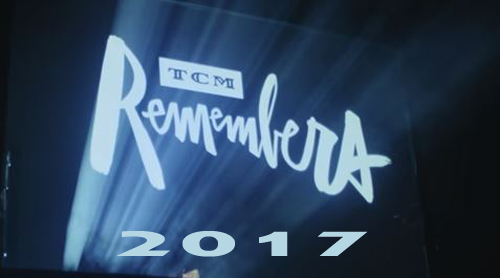 Famous people who died in 2017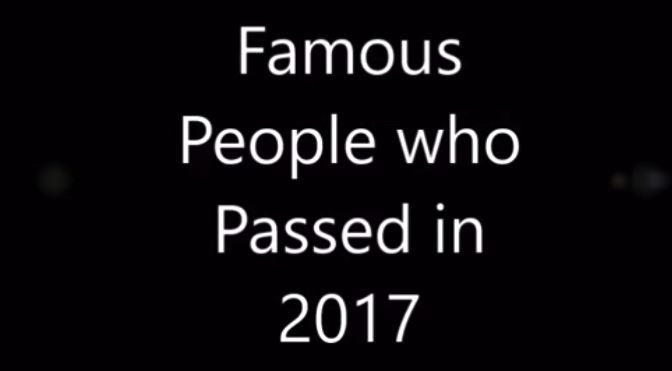 Wrestlers-Passed-away-in-2017-l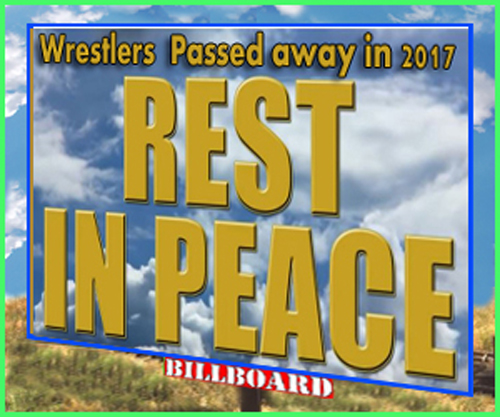 Actors We Lost In 2018 So Far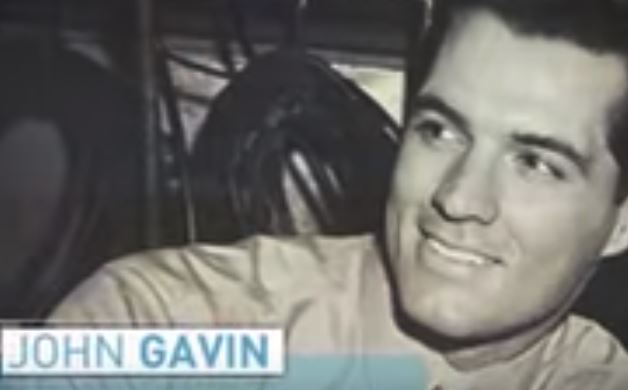 DIMITRI (JIM) KOTTAS FEB 28 1943  JUL 23 2018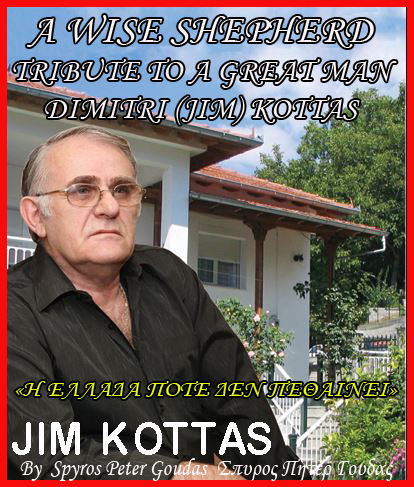 One thing you must understand is that certain links allow you to view additional videos of the individuals or things we have posted. Nevertheless, after exploring all the possibilities for your viewing pleasure, we would like you to return to FlyerMall.com for more.
Thank you for visiting www FlyerMall.com.
FAMOUS GRAVE TOUR - Hillside 
Full list of stars visited today: Al Jolson, Suzanne Pleshette, Tom Poston, Mark Goodson, David Janssen, George Jessel, Michael Landon, Eddie Cantor, Jack Benny, Allan Sherman, Jeff Chandler, Max Factor, Dinah Shore, Eydie Gorme, Lorne Greene, Sheldon Leonard, Leonard Nimoy, Theodore Bikel, Jerry Weintraub, Aaron Spelling.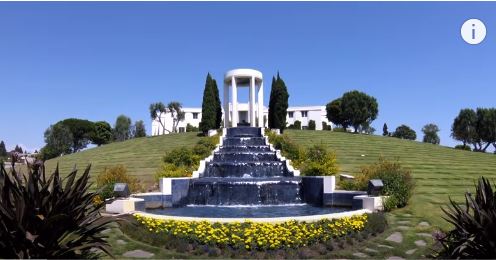 All Celebrities Who Passed On In 2018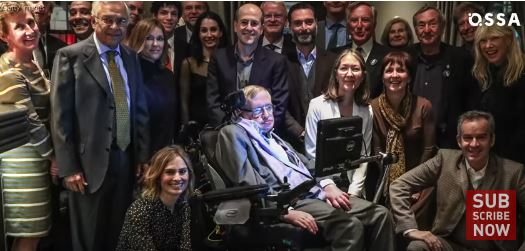 20 Wrestlers Who Died In 2018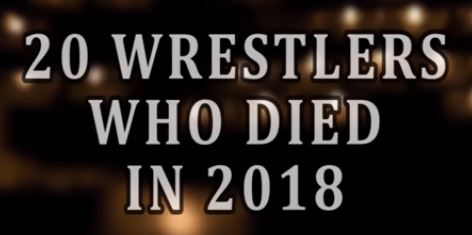 Dead Celebrities 2019 The First Six Months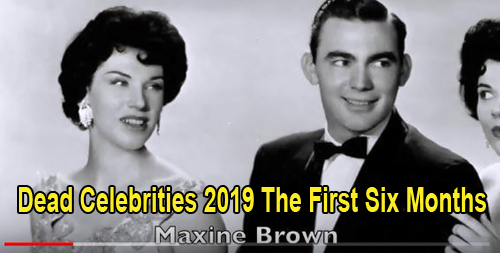 Wrestlers Who Died In 2018-2019

Actors We Lost In 2019 So Far
Dick Miller | 0:15 Steven Levy (aka Steve Bean) | 1:07 Carmen Argenziano | 2:14 Bob Einstein | 2:50 Albert Finney | 4:06 Carol Channing | 5:06 Julie Adams | 6:00 Lisa Sheridan | 7:06 Katherine Helmond | 7:51 Jan-Michael Vincent | 9:13 Luke Perry | 10:00 Joseph Pilato | 10:47 In Memoriam | 12:07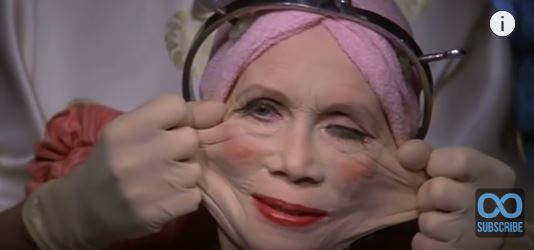 70 Notable Hollywood Deaths (2000 - 2019)