HOMELESS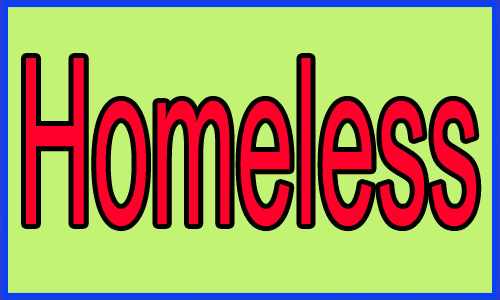 My name is Peter Spyros Goudas, and if you google this name, it will link to my biography; to read up my story you will know that I was once homeless when arriving in Canada in 1967. 
There are many reasons why people become homeless. We are not here to judge them.

Our business is to make certain that we do our part without criticizing them.
That's the last thing they need. Even if you ask the question" You may not get the answer. Some of them have lost touch with their own identity, to begin with.

I wish to inform you that the United Nations, The world health organization, Unicef, The united way, the Salvation Army, etc to name a few, can do absolutely NOTHING for these unfortunate people.

They need to be fed immediately, this instant.
They need to have a place to sleep right now, not tomorrow.
These women need to be able to clean up themselves TODAY, not next week. 
You see them sleeping on corners in high-traffic cities, some are accompanied by their loving pets.
I read in the comments section as people wondered all sorts of things such as:
How did they pay for tattoos?
When was the last time they had a bath? 
How can they afford a pet? Etc.
Why do they not quit smoking?
Please do not engage in criticizing or bad-mouthing them.

One day it may become your turn to face the same situation.
Will you have their courage and resilience? 
Instead of spending $ 50-100 for a big steak with dessert and fancy wines in restaurant outings, reflect for a moment on how a few dollars can help one or two of them.

Please refrain from asking them to follow you to a nearby restaurant as some of the restaurant managers do not allow them in. 
There are many reasons why they can't get a job and so many more why they do not have a place to sleep.

Lawyer: Mike Papantonio talks with Brigida Santos about why San Diego California has been arresting its homeless population.
I am not asking you to save the world, therefore, if you see one of them on a corner of the sidewalk while passing by, open your heart and be privileged by giving them something; while not expecting anything in return. 
Do not even expect their gratitude and thanks. Please remember, your kind-heartedness

will be noticed by God and you will be generously and abundantly rewarded somehow. 
CLICK ON WWW.BILLBOARDORG.COM  UNDER HOMELESS SHELTERS AND HOPE CATEGORY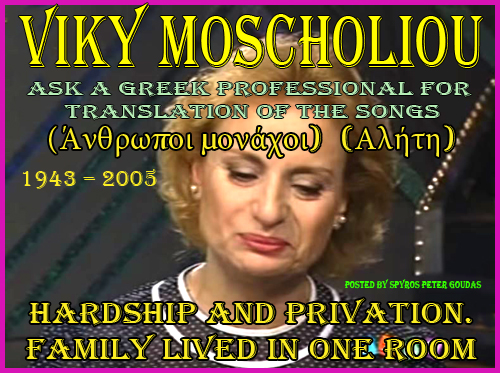 Street bum
Standing off the street, on a corner all alone, As if he's hiding, his chagrin in the dimness
Should he be blamed, being born poor to the bone, Is he to blame. if he's a wreck…
If he's a wreck of life's grimness
Oh, street bum. without a loved one without a mother, or home to keep from
Oh street bum, inside the blizzard's raging wind a sparrow stripped plum
Yet even he, maybe someday he will come through in finding a dream, a warm bosom, just a haven in finding two arms, to bestow him wings anew and two sweet lips, to bring him back…
to bring him back his courage even
This is not a laughing matter

No Christmas For The Homeless This Year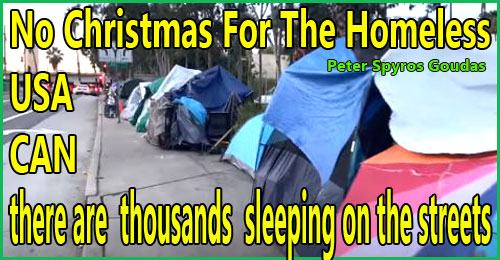 Ananya These incidents are only gaining attention because they're on camera.
The reality is these things happen every day but nobody ever finds out
red More people in Canada are becoming homeless. Poverty is rising in Canada
Premlata Menon  Disgusting, this man is becoming the enemy of his own people
While viewing several of the event's pictures, we noticed that there were no signs indicating or stating Mr. Goudas Spyros Peter Goudas as the food donor.

We asked him, how homeless people knew that he is responsible for their meals.
Mr. Spyros Peter Goudas answered,      " People don't have to know that, only God Knows".
Canadian cops thrash the homeless, Trudeau silent
Cops in Toronto thrashed homeless people camping in a public park and arrested protesters who supported them. Despite his record of commenting on protests all over the world, PM Justin Trudeau is yet to condemn what happened in Toronto.
About Channel: WION -The World is One News, examines global issues with in-depth analysis. We provide much more than the news of the day. Our aim is to empower people to explore their world. With our global headquarters in New Delhi, we bring you news on the hour, by the hour. We deliver information that is not biased.

We are journalists who are neutral to the core and non-partisan when it comes to the politics of the world. People are tired of biased reportage and we stand for a globalized united world. So for us, the World is truly One.



The international media can't get enough of Justin Trudeau's hair locks & 'good looks', but is Canada's 'fresh-faced' Prime Minister the leader many believe he is? On Gravitas Plus, Palki Sharma tells you how there's less to Trudeau than meets the eye.
A documentary about the fate of the poor in the United States today. 
Homelessness, hunger, and shame: poverty is rampant in the richest country in the world.
Over 40 million people in the United States live below the poverty line, twice as many as it was fifty years ago.
It can happen very quickly. Many people in the United States fall through the social safety net.
In the structurally weak mining region of the Appalachians, it has become almost normal for people to go shopping with food stamps.
And those who lose their home often have no choice but to live in a car.
There are so many homeless people in Los Angeles that relief organizations have started to build small wooden huts to provide them with a roof over their heads.
The number of homeless children has also risen dramatically, reaching 1.5 million, three times more than during the Great Depression in the 1930s.
A documentary about the fate of the poor in the United States today.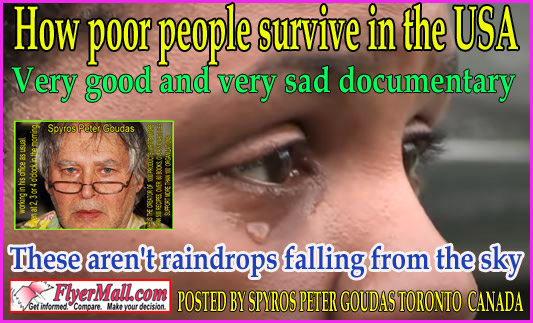 Americas eviction epidemic problem
Estimates for homeless in US and CANADA between 20 and 30 million T
heir no housing shortage. The real estate Magasins and websites have millions of housing available for rent or sele everywhere with artificially high prices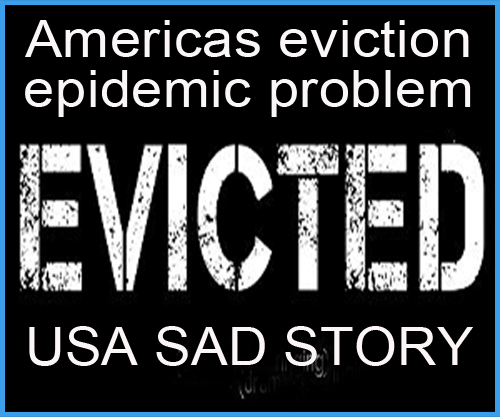 'On the Streets' is a 12-part video series about homelessness in Los Angeles. Journalist and filmmaker Lisa Biagiotti tackle this complex issue by putting faces to the statistics.
C C "You can be a police officer without being a Jerk" - Salute to you, Officer Deon Joseph. The world needs more P.Os like you. #RESPECT

Miss Arabia

 Even if they are addicts their still people just like you and me I. Nobodies perfect they still have a right to live and not be pushed off gods green earth. They're still human beings leave them alone
 
Kathy Norman

 My heart goes out to these people. At one time my self and my two boys were in the same spot. We lived in a small camper in a junkyard than a car and the YMCA. We shared 2.75 $ to eat(per meal) a day. I help who I can when I can EVERYONE should help. Please do what you can and help.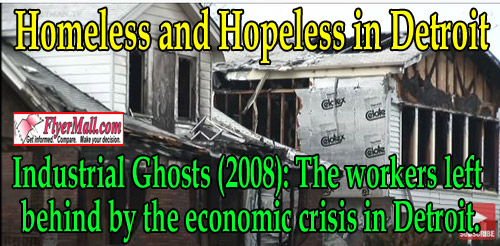 Sanitary and living conditions for an estimated 2,000 homeless people along Los Angeles' Skid Row are so severe that the United Nations recently compared them to Syrian refugee camps. How does extreme poverty persist in one of the country's most expensive real estate markets? NewsHour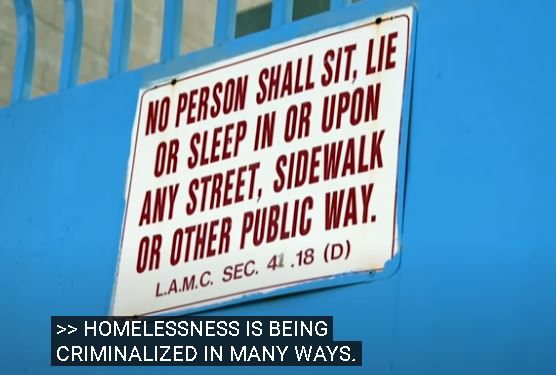 Discover the poignant stories of some of those living on Sacramento's streets, and investigate how the city, county, and state governments are working to address the homelessness crisis. 
Patrick Bush  his documentary sponsored by the Bank of America the heights of hypocrisy is unfathomable  
reasonable Instead of poking its nose in other countries internal affairs "The Great" America should solve its own problems with poverty and homelessness
Gurpreet Bhamra Why isn't those big Hollywood celebs helping?!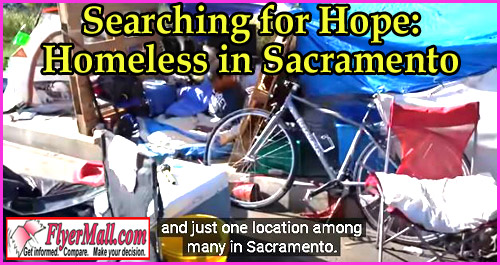 This is a documentary that tells the story of a tent city for homeless people that was shut down by Michigan in June of 2012. See also YOU CAN'T GIVE UP at https://www.youtube.com/watch?v=ZdFc2... -- a documentary about a young man trying to avoid prison, and the mentor who helped him. Both were produced by Anthony Collings, a former CNN correspondent who teaches at the University of Michigan.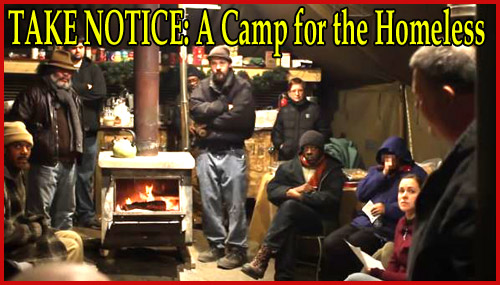 Please support His work by donating: https://www.liesenfeld.media/donate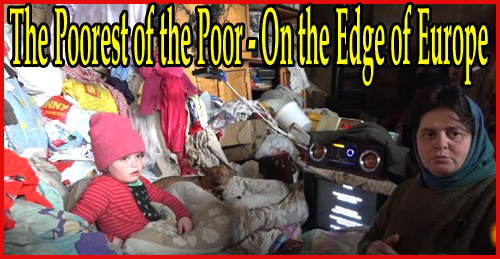 China has brought over 700 million people out of poverty through economic development. But over 100 million people remained intractably poor, trapped in poverty due to isolation, low education, and infirmities.
After gathering and organizing materials for half a year, the American-Chinese co-production team of "China's Poverty Alleviation at the Grassroots" immersed themselves into the local lives of China's rural poor in remote mountainous areas. With "targeted poverty alleviation" being the main topic, five simple but touching stories personalize the process and depict the measures of combating poverty.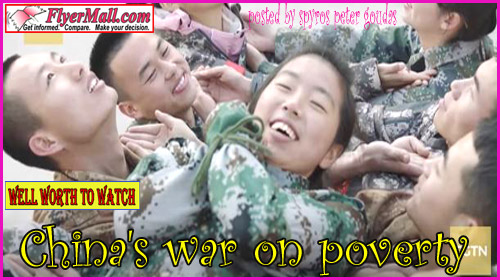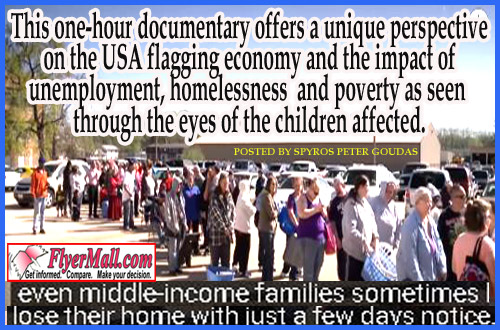 America's biggest and fastest-growing poor population has moved to the suburbs in the last decade. It is not easy to be poor anywhere, but the suburbs present particular difficulties.
 
 
TheDonna1959 In response to Jose Stickman: To be ill is one thing, but to kick a family when they are down...shame on you! Hope you never become ill, homeless, and hungry! 
stevenbe4201 Even if they save enough money they will more than likely not pass a rental application.
 
Ten years after the housing crisis, many people were forced to change their plans for their financial futures -- and redefine their ideas of the American dream. Find out what they learned and how experts say you can prepare if another crisis unfolds in this two-part documentary.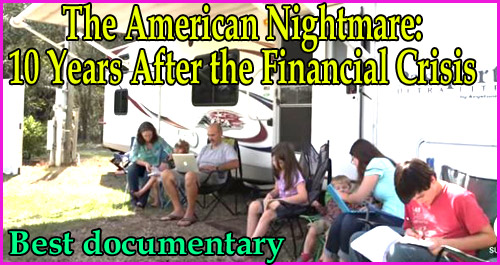 Heather's story is important because the public often judges homeless people without knowing how they got there or the challenges they face to get out of homelessness. Heather is a disabled woman living homeless in San Francisco because she has a bullet lodged in her back. Because she is very soft-spoken and there was a freeway above us, I added captions.
Dirk lives in a tent homeless in Venice Beach, California. This is his first time being homeless. Dirk is 64 years old. He lived and worked as an independent contractor in Montana for 14 years. In his own words, Dirk says he is tired. It's time to retire. As most American's do, Dirk has been paying into Social Security all of his life. He figured Social Security would provide his retirement funds. When Dirk filed at 62, they told him he didn't have enough credits. Dirk has now filed again at 64. he says that he is wondering if they will ever pay him after 40 years of working and paying into Social Security.
Simba (street name) met his wife fishing. I love that. Sadly, Simba's wife was very sick from complications with diabetes. She needed a kidney transplant. Simba's wife was on the transplant list at USC Medical Center, but while she was waiting for a donor, her health got worse. The emotional stress of being her caregiver was hard enough; when his wife died, Simba became severely depressed. He started to self-medicate with marijuana to help him sleep. This was four years ago, and people's views of marijuana were much different then. Today, it probably would not even be an issue, but Simba's landlord used his cannabis use to evict him. 
 
California is a strong brand, the state of new beginnings, dreams and movie stars, of surfers, and a wonderful climate. But the Golden State is bankrupt and the city of Los Angeles is running out of cash. Public services are being cut and unemployment keeps rising. At the same time, optimism, entrepreneurship, and the belief in the power of America are stronger than ever.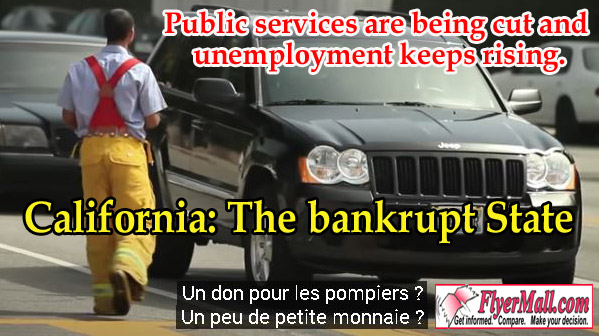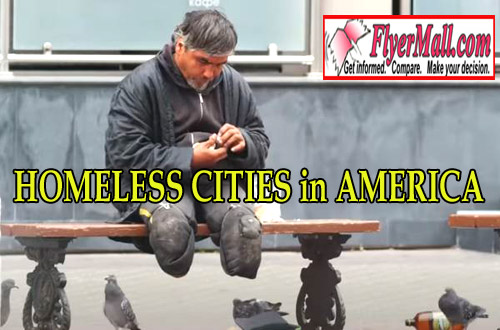 Over two dozen people say they were scammed by a landlord who rented them rooms in a North York home, which were in fact already occupied and not available. Faiza Amin with several of the would-be renters who are left with no place to go.
Chris Van Bekkum This kind of scam should result in jail time.
Aria Jade This "landlord" needs to be in jail...
Clive Lawrance Put a lien on the house if he is guilty.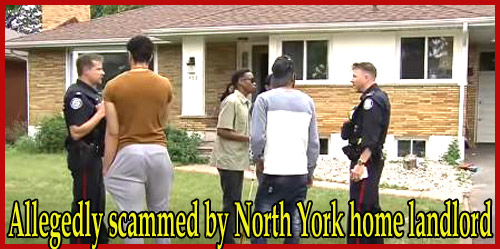 Darlene Nissan is hoping she won't become homeless again. Ontario says she's built her home on crown land. But the Aboriginal woman says her family has lived there for years.
ACCORDING TO MANY, THE CROWN MUST STAY OUT, AND FAR AWAY FROM THIS WOMAN.
APOLOGISTS ARE NOT ENOUGH. GO AND FINISH HER HOUSE NOW.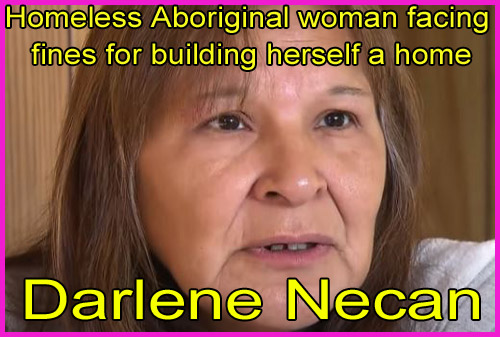 The mayor of Los Angeles has declared a homelessness crisis. As the city struggles to respond, one man has his own unique solution. But can he evade authorities to get people off the streets?
shenronrulez I think a row of tiny houses would look better than a row of tents and tarps 
First-person shooter Random shit They practically want to kill the homeless rather than helping the situation  
Tonya Scarlett, This is the type of person who deserves to win a Nobel Peace Prize. 
Mommy Garcia Dude you are such an amazing & generous man! Bless you, for having a caring heart! 
Wanda Cox The mayor of Los Angeles is ignorant to the nth degree!
Shades Michaels, You got money for war but can't feed the poor "Tupac" 
Magaly Espinoza, They care more about the city's image than the homeless people that's a shame.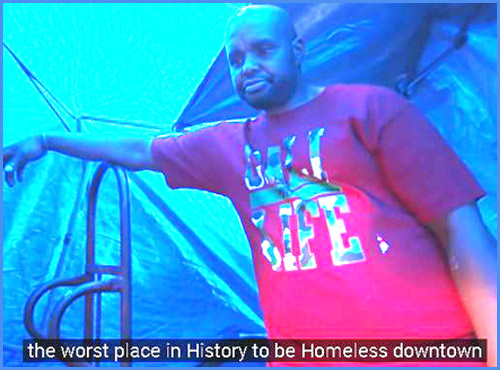 Now an Official Selection to the 2020 Twin Cities Film Fest - Told through the residents who lived it, "The Wall" looks back at the saga of the 2018 Native American tent community in Minneapolis.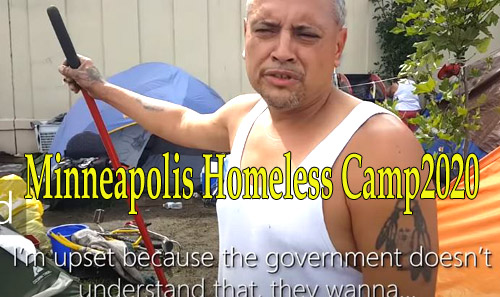 This is not a laughing matter


homeless encampments are popping up in Canadian cities and there are concerns they will only continue to grow as evicted renters are forced onto the streets.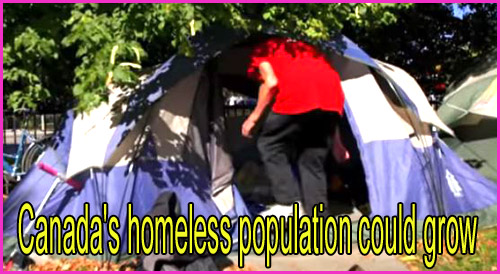 CANADA? HIGHEST POVERTY RATE IN DEVELOPED NATIONS?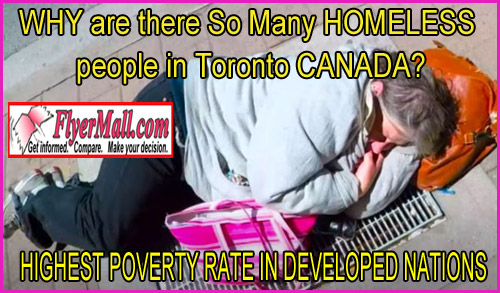 ANGEL JANE LANE Ktown for All Helping Homeless People in Los Angeles's Koreatown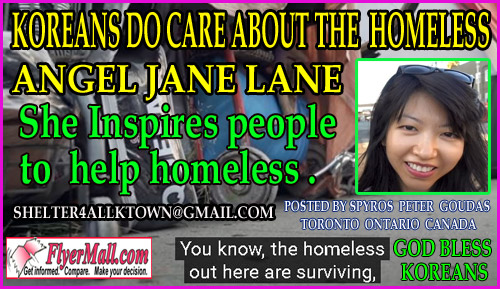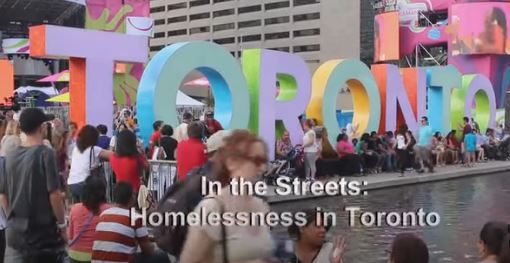 A documentary produced by Myron Mayne, Cynthia Paulo, and Vadani Jay. Debbie, Ricky, and Pandora share their personal story of how they became homeless and what it's like to live on the streets in the city of Toronto. Matte Black, the founder of Heroes In Black, talks about his experience being homeless and what he is doing to help those in the streets. Richard Brown, a pastor at Kingsway Community Life Centre and social worker, adds expert insight to homelessness in Toronto.
"Without a Roof" is a raw 30-minute emotional documentary recording the stories and experiences of homeless individuals from the streets of downtown Toronto.
This documentary was made some time ago, now 100 times worst.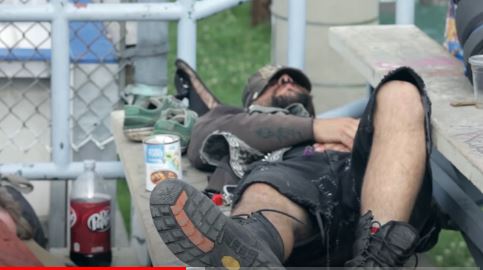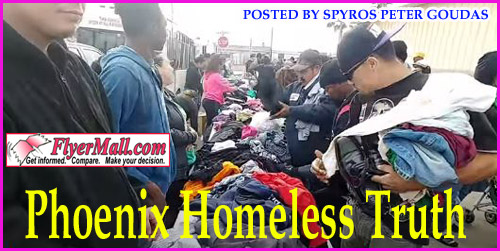 The Truth about the Police and City Harassment of the Homeless and the people that help them. The Laws in Phoenix can get someone arrested for helping the Homeless, and other city codes against the homeless. This also shows the humanitarian effort by the few that make a huge impact on their community. One World Voice team put this video together to show the truth and find solutions. www.oneworldvoicefoundation.com

The mayor and the head of the police have to be dismissed from their duties without benefits NOW
 
Vancouver has been voted the best city in the world to live in but it has a dark secret – the downtown east side ghetto.
With the roughest neighbourhood and the highest crime rate in N. America, living conditions here are on a par with third-world countries, and homelessness and addiction are rife.

And yet provisions for those in need couldn't be better. Misha Kleider, in an effort to find out what is going wrong, goes undercover for a month in December leaving behind his apartment, his friends, and his wallet to see first-hand what life on the streets is really like.

Streets of Plenty is a fearless, fast-paced, and entertaining exploration of what it means to live on the streets of North America's worst ghetto. (In the Vancouver article)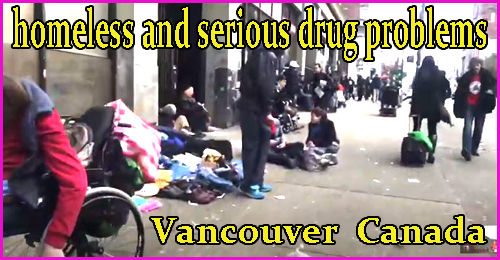 Chinese officials say President Xi Jinping has achieved his goal of eradicating extreme poverty nationwide by 2020. Over the past five years, the Communist Party has spent billions of dollars and dispatched thousands of officials to survey and help rural households. But critics question the sustainability of the program, claiming millions are at risk of falling back into hardship.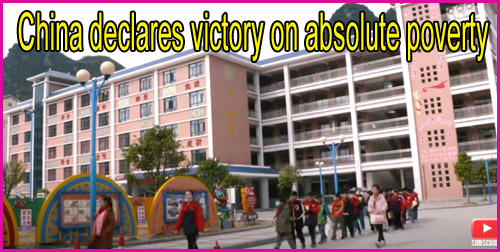 Sidewalk Motel: Atlanta (Homeless Documentary Short)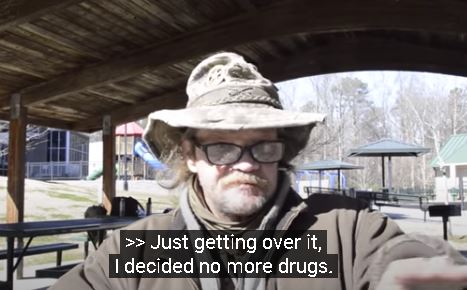 Katherine Miller Homeless Documentary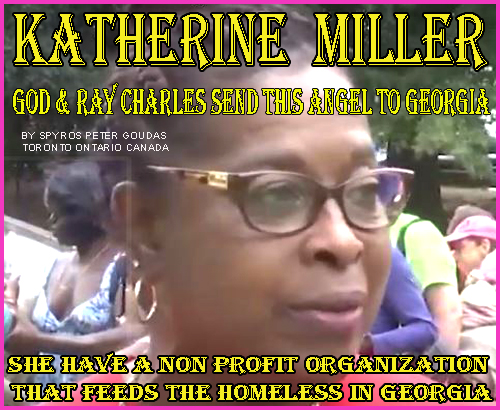 In glitzy and prosperous Hong Kong
In glitzy and prosperous Hong Kong, thousands live in conditions deemed an "insult to human dignity". Low-income residents who can't keep up with soaring property prices have no choice but to cram into homes barely bigger than a coffin or wire cage. More than 200,000 Hongkongers survive in the cramped and squalid conditions of so-called coffin houses and cage homes.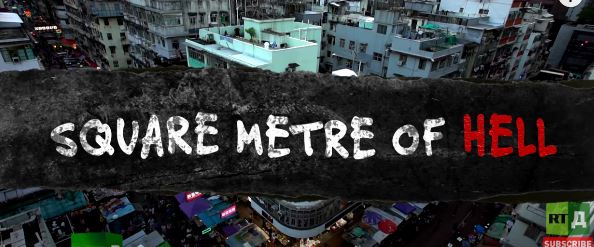 Zabbaleen: Trash Town in Egypt 
Tens of thousands of people live in Zabbaleen, on the outskirts of Cairo, Egypt, they all make a living out of recycling the entire capital city's refuse. Their whole town is practically a giant dump and it provides them with almost everything they need: from kids' toys to fodder for livestock. Even their pigs play an important part in recycling food waste. Most important of all though, the dump provides livelihoods for the people of Zabbaleen.
After all, it's a dirty job but someone has to do it.
 
Is Los Angeles the worst-run city in America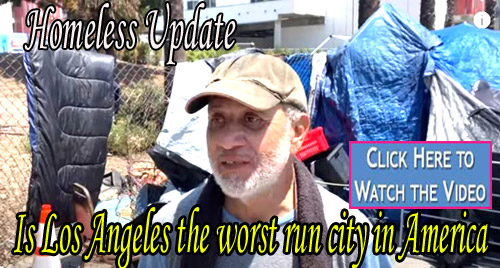 GLOBAL HOMELESSNESS STATISTICS