JIM REEVES
JIM REEVES 
Jim Reeves was one of the greatest entertainers of all time.  
Unfortunately, he died at a very young age (1923 - 1964).

His music is still popular even now to the young generation.

Jim Reeves 25 Greatest Hits
Click on the image for Jim Reeves Greatest Country Gospel Compiled by djeasy

The Very 
Best Of Jim Reeves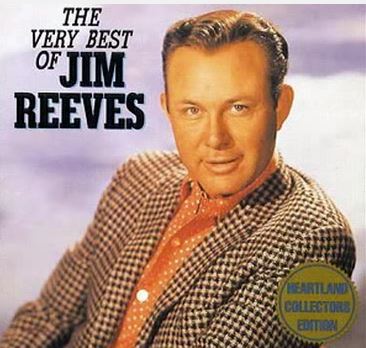 Jim was very popular among all the nationalities, something I experienced 
during my years as a Disc Jockey at The 813 Club, as well as the Our Place Restuarant 
and my DJ career hosting the Radio Program, Saturday Night Musical Recipe.
It was always a pleasure at the end of my session to incorporate some of his famous songs, for example, Welcome to My World, He'll Have to Go, among others.
Since I was one of the pioneers in the early 1970's and I was focussing on the Latin American, Caribbean, European, East Indian and other cultures.
I concentrated on talented individuals who helped me and my Radio Program to become the number 
one on the charts, until the Canadian Government enforced the law that was inexistence
for some time requiring that fifity (50) percent Canadian music content be incorporated
in all my Radio Progrms, resulting in the shutting down of my Radio Programs.
I guess I was ahead of the times, since I forsaw and predicted that Canada would eventually
become a multiculural country.
An article about the Saturday Night Musical Recipe Radio Program was featured in 
the Jamaican Xpress Newspaper on February, 2013.  
Click on this link and read the entire article!
 In addition, in the link below, it explains the impact of the CRTC CANCON.  
Search for the word, Goudas,. 
              TRANSCRIPT OF PROCEEDINGS BEFORE THE CANADIAN RADIO‑TELEVISION AND 
TELECOMMUNICATIONS COMMISSION