ALL IN THE FAMILY
All in the Family is an American sitcom produced by Norman Lear and Bud Yorkin that was originally broadcast on the CBS Television Network from January 12, 1971, to April 8, 1979.
The series revolved around the life of a working class bigot, Archie Bunker and his family.  Carroll O'Connor, Jean Stapleton, Rob Reiner and Sally Struthers were the main characters.
Click on the wikipedia link for more information about this series.

All in the Family broke ground in television history with its depiction of issues previously considered unsuitable for U.S. network television comedy.
We have provided YouTube links to some of the controversial moments in this series.
Archie Bunker Meets Sammy Davis.  In this clip Archie asks Edith to open up a new pack of Twinkies, which Mike refers to as WASP soul food.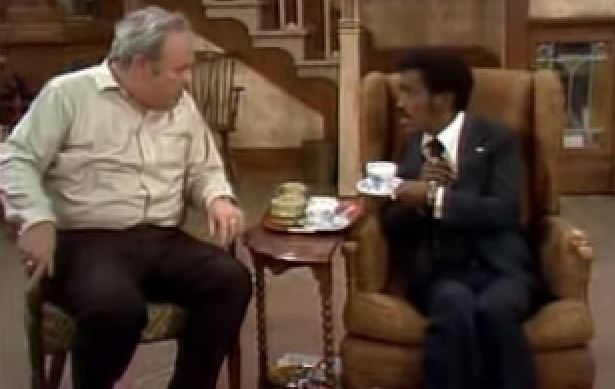 All in the Family S6 E08 - Edith Breaks Out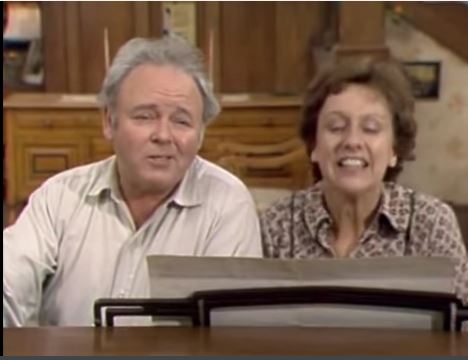 4 Scenes of Archie and George Jefferson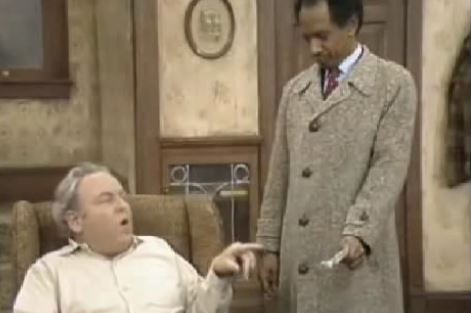 Archie meets the Meathead