J BOUCHER


POSTED BY SPYROS PETER GOUDAS TORONTO ONTARIO CANADA
 St. Vincent and the Grenadines in the Caribbean 
Artist Biography 
 Boucher arrived in the UK in the mid-60s and began singing alongside her brother in the popular dance band Judy Jack And the Beanstalks.
The band performed around the southeast of England until Boucher retired from singing to raise a family.
She was enticed back into the business and recording studio by her friend Felix Da Silva, who had been involved in producing sentimental love songs for notable vocalists including Tim Chandell and Joyce Bond.
Da Silva arranged a recording session with Sonny Roberts who wrote and produced Boucher's debut, 'Dreaming Of A Little Island', and the follow-up, 'Lovely Paradise'.
Although the releases did not make a big impression on the charts, Roberts was encouraged by the commercial success of Boucher's recordings and produced her debut, Can't Be With You Tonight, which briefly entered the UK Top 100 album chart in 1987.
The title track was lifted for a single release and attracted sufficient interest to achieve a placing on the much-coveted national radio playlist. The tale of the trials of cuckoldry, sung over a steadfast rhythm, crossed into the mainstream thanks to her crystal-clear vocals.
The single peaked at number 2 in the UK Top 10 and charted across Europe.
She followed this release with 'You Caught My Eye', which was an equally successful Top 20 hit but marked the end of her brush with international fame. Following her sojourn into the mainstream she maintained a low profile until 1995 when she recorded Doris Day's 'Whatever Will Be, Will Be (Que Sera, Sera)', inspired by Nora Dean's earlier interpretation of the song.
The single, produced by Derrick Fevrier, who played bass on her initial recordings, secured a comfortable position on the reggae charts, and was followed by the equally popular 'Stick Around'.
She continues to maintain a high profile in the big people's chart with her brand of 'easy listening' lover's rock.

 One of St. Vincent and the Grenadine's internationally renowned love and country music recording and performing artists, Judy Boucher, has been recognized for her contribution to country music in St. Vincent and the Grenadines.
 CLICK ON THE NAME St. Vincent in the Caribbean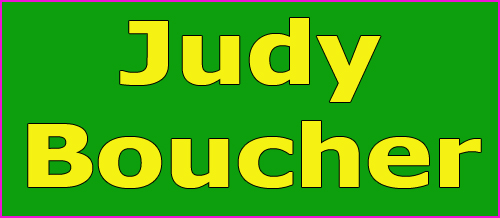 Judy Boucher Can't be without you tonight"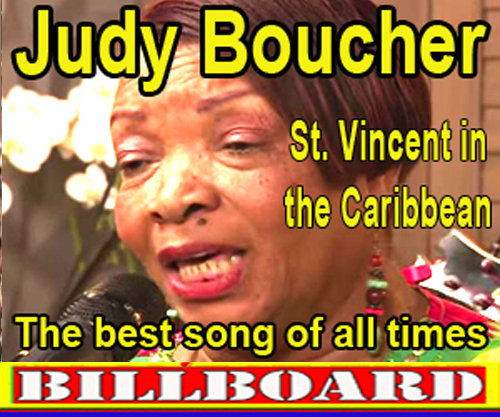 Judy Boucher - Dreaming Of A Little Island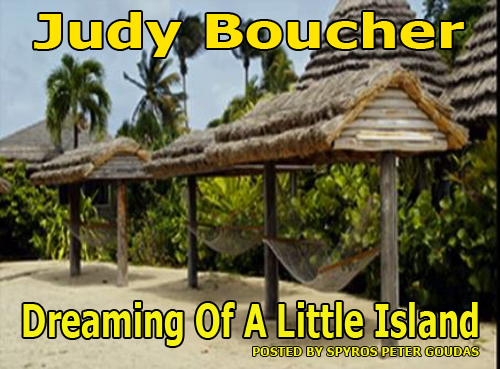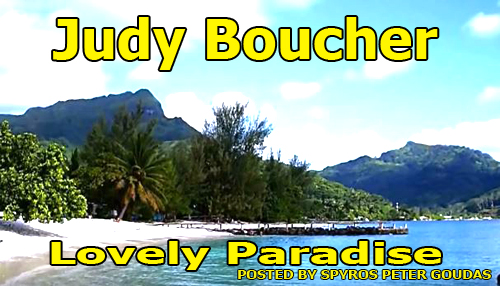 Judy Boucher Mr Dream Maker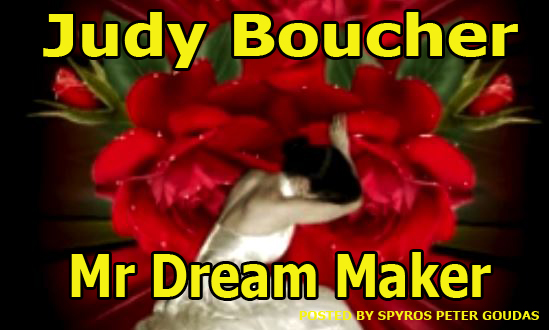 Judy Boucher - 10 melodii traduse in Lb.Romana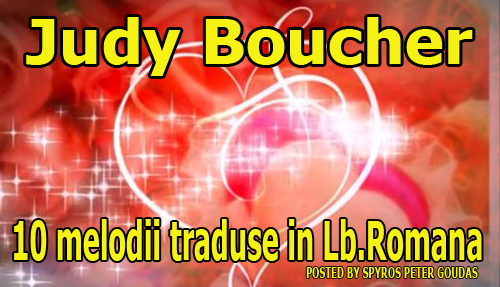 The Best Of Judy Boucher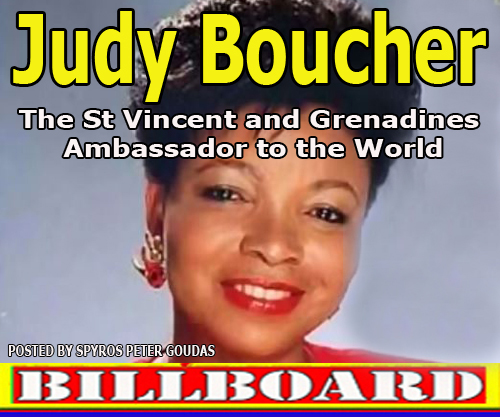 Judy Boucher:- you caught my eye's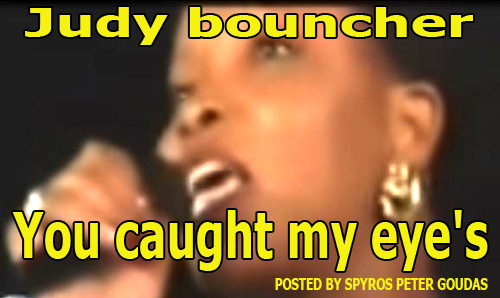 Judy Boucher sings & cooks on Afternoon Express | 19 Feb 2016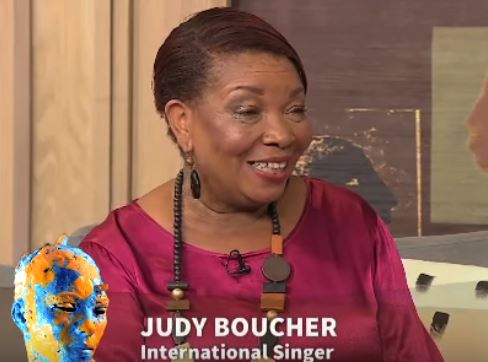 Morning Matters with Judy Boucher
 I THINK I MADE THE RIGHT DECISION TO CLASSIFIED HER AS ONE OF THE BEST IN THE WORLD
IN GREECE WAS ΒΙΚΥ ΜΟΣΧΟΛΙΟΥ   IN FRANCE WAS EDITH PIAF    IN IRAN PERSIA GOOGOOSH
IN MEXICO ANA GABRIEL  IN  ST. VINCENT AND THE GRENADINES JUDY BOUCHER  

IN CANADA WAS DEANNA DURBIN IN THE USA WAS DELLA REESE  IN PERU  YMA SUMAC

IN SOUTH AFRICA MIRIAM MAKEBA IN LIBERIA HARBELLA BROWNE 

IN  NETHERLANDS Amira Willighagen
In recognition of her achievements, Boucher was invited by the government of St. Vincent as their special guest of honor and remains an ambassador for her country 
Dear Mr. Spyros Peter Goudas I never heard about this woman (Miriam Makeba) in my life.
The beautiful logo in WWW.FLYERMALL.COM with her name arose my curiosity and I click on it.
Is coronavirus lockdown and I had the time to spear.

http://www.flyermall.com/companies/1754/112/MIRIAM-MAKEBA
I spent days and nites with Mama Africa Miriam Makeba.
I don't want to post any comments because are thousand in every video and 99.9 percent they're positive.
This woman is IN PARADISE NOW and has a meeting with GOD drinking some umgombothi(a homemade beer brewed from malt and cornmeal) and discasing the latest issue about George Floyd, police brutality, and more.
I hope between her and God they will come with a solution to save the world.
One thing I notice was the protesters all over the world, whites, and blacks had the same numbers in attendance, which is very positive.
POSTED BY SPYROS PETER GOUDAS TORONTO ONTARIO CANADA
I still read all my letters if you wish to send me one