FARM BOY
The Farm Boy Story

In December 1981, Jean-Louis and Colette Bellemare opened the first Farm Boy™ on Cumberland Street in Cornwall, Ontario. At that time, the modest 300 sq. ft. the store sold only produce.
The second Farm Boy was opened in February 1983 by brother Normand Bellemare in Cornwall.
The store continued to grow and eventually expanded its product lines to include a deli, bread, and dairy products.

In October 1984, the Bellemare Brothers joined forces to open a Farm Boy at the Cornwall location on Sydney Street.

The new 5,000 sq. ft. area allowed further expansion of the fine quality product line and the addition of dairy, deli, cheese, and meat product lines. An in-store bakery and bulk food line were soon added.
Farm Boy specializes in quality produce, deli, cheese,
meats, dairy and bakery products that are farm fresh and bursting with down-home goodness.


CLICK ON THIS LINK FOR WEEKLY SPECIALS.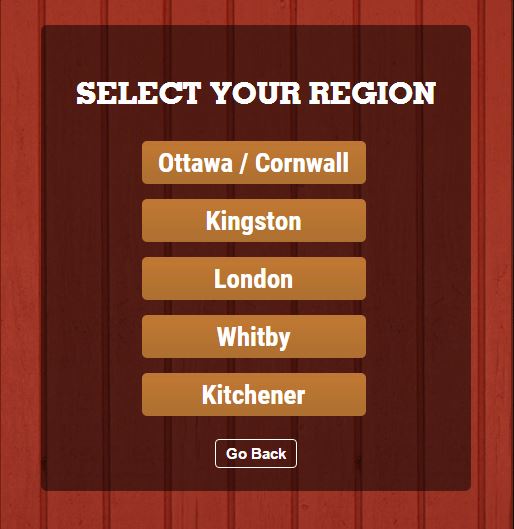 To place an order for Farm Boy Platters and Gift Baskets,
please call:  613-747-2366 / 1-855-747-2366.
THE FARM BOY STORY
Farm Boy fresh market stores have been providing a fun and friendly, fresh market shopping experience for over 36 years with legions of loyal fans in Brantford, Cambridge, Cornwall, Hamilton, Kingston, Kitchener, London, Ottawa, Oakville, Pickering, Toronto, and Whitby. Our fresh market stores are brimming with wholesome, healthy, tasty food choices for you and your family and best of all, everything is fresh.
Each day our buyers visit the local markets looking for the best fresh produce, our chefs cook up fresh, made from scratch, wholesome dishes in the Farm Boy™ Kitchen and our departments fill their shelves with the freshest products available. So when you arrive, we're ready to bring you the best fresh market shopping experience, every day.
WE WANT TO HEAR FROM YOU!
We love hearing from our customers, community organizations, local vendors and potential Farm Boy team members. Please feel free to stop by any of our store locations, give us a call or use our secure email form. Once your form is completed, your message will be sent directly to the Farm Boy team for a quick response.
To contact a specific department directly, please see the links below: