FOODLAND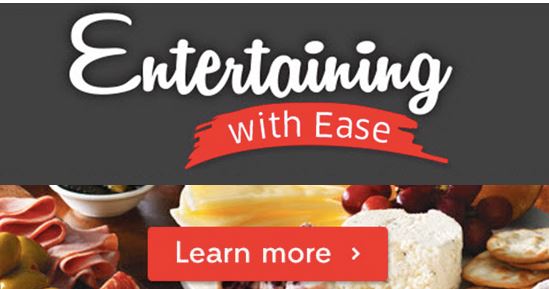 Foodland closing in Niagara Falls
Sixty-three employees will be out of work when the Foodland grocery store on Morrison Street in Niagara Falls closes in June.
The store has been open since September 1993.
News of the closing has left many workers devastated, said Niagara Falls MPP Wayne Gates, who received word of the closing a few days ago after his office had already closed for the day.
Important news such as this, he adds, should have been handled differently than just leaving a message on a machine.
Gates has written a letter to Foodland's parent company, Sobeys, asking them to reconsider their decision and protect the jobs of the 63 workers. His constituency office is right across the street from the store.
"I know the employees of this store and they are an integral part of our community here in Niagara Falls," said Gates. "The staff and management have partnered with some of our most important community groups to ensure that this Foodland locations gives back to our community."
Gates said he cannot stress how important it is to save those jobs so that workers can keep providing for their families. He has asked for a meeting to discuss the issue further.
Having talked to those who work at the store, Gates was told that location was doing OK, and there's a considerable amount of growth taking place at that end of the city with new homes going up on the former Optimist Park property and there is a nearby seniors retirement complex that is going up.
Pauline Morgan said she has "shopped at the store forever and I still think of it as the IGA store.
I'm really sorry to hear that it will close because it's my favorite store.
The manager and the staff are always pleasant and helpful and you can't say that about some of the other stores."
Morgan said it's nice when you can walk into a store where the staff is friendly and some of them know you by name.
"Some of the people have worked here for years so it's a shame to know that people will be losing their jobs," she added.
Henry Morrison said it doesn't matter to him where they shop, but his wife likes going to Foodland every week for her groceries.
"My wife won't like to hear that the store is closing, I'm sure that will bother her a lot," said Morrison, who was waiting outside while his wife was inside the store picking up groceries.
"It's too bad, but I guess these things happen."
Lilian Allard, who drives in every week from Welland to do her shopping at Foodland, said she likes their bakery and meat products.
"I'm not happy to hear that it's closing," said Allard. "They have the best bakery that's way I don't mind the drive to come here."
Kathy Gauthier said she prefers shopping at Foodland because it's a small store. Her mother, who is from St. Catharines, also likes shopping at the store.
"It's not like a lot of the big stores where you walk for miles," said Gauthier.
"The people are friendly, you get to know them, so it's a bit of a shock to hear the news.
I like buying their small cherry pie and my mom comes here for the carrot cake."
Last Fall, Gauthier said she noticed "some big wigs" walking around the store, but she thought they might be there to see how they might be able to improve things in order to attract more customers.
Fred Gilmour, who began shopping at Foodland about 10 years after moving to Niagara Falls, said the store is close to where he lives and it's easy to get in and out of their parking lot.
"You get your air miles there and their prices seem to be competitive with everyone else," said Gilmour.
"I'm sorry to hear that it will close because they always seem to have a good selection and the people are friendly. I'm not looking forward to going to a busier, more crowded parking lot in order to do my shopping. I'm sad to see it go."
Management at Foodland directed all inquiries to their manager of communications at Sobeys corporate office. Attempts to contact someone at that office on the weekend by e-mail and telephone were not successful.