AMBROSIA
Husband and Wife John and Rina opened Ambrosia's doors on John Street in 1979, selling nuts, dried fruits, baking goods, snacks and other bulk food items at discount prices.
During the late 1970s, the bulk food concept was new to Canada, and the public appetite for quality bulk food products at significant savings soon caught on.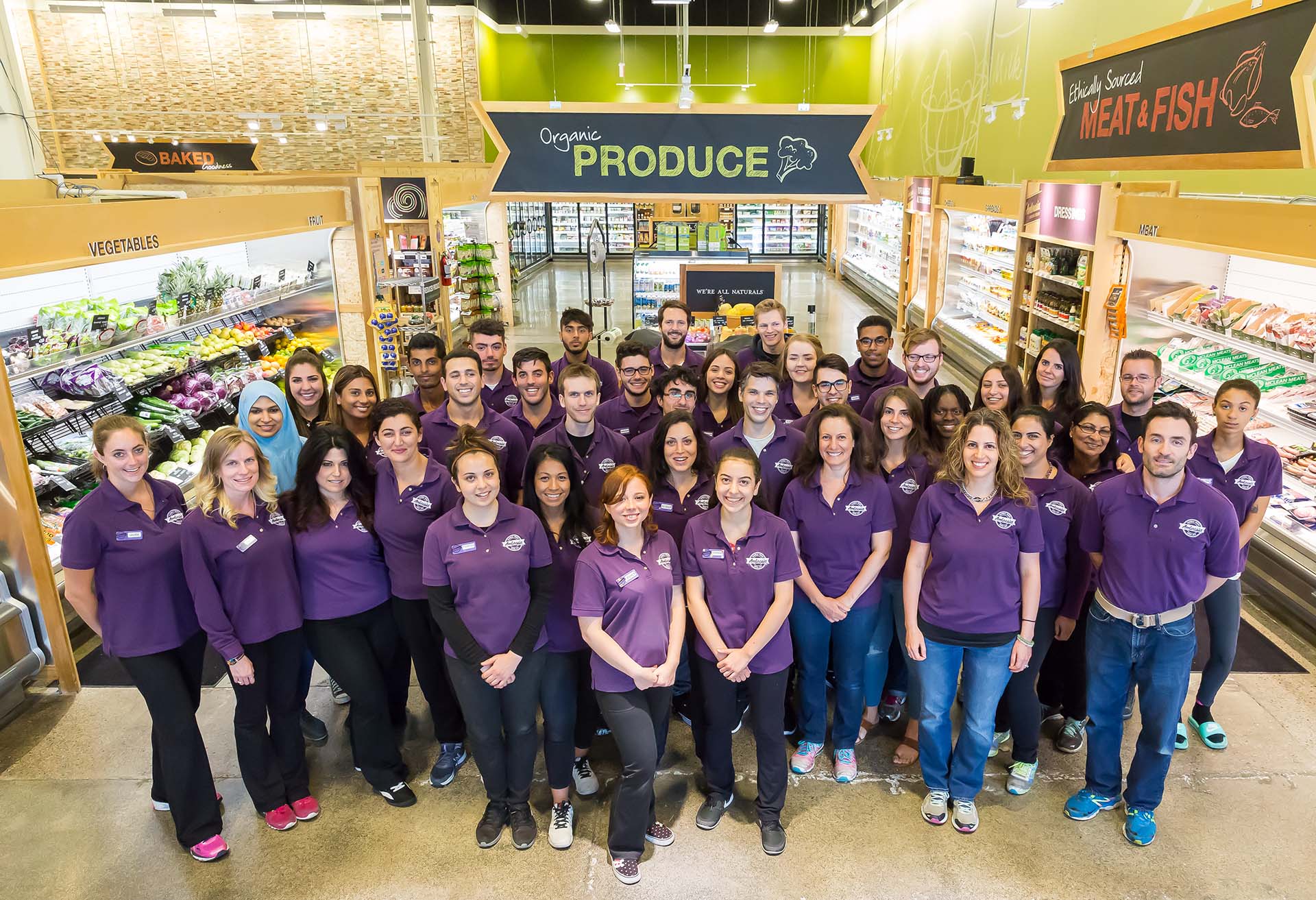 EVERY-DAY LOW PRICED HEALTH FOODS | CERTIFIED ORGANIC PRODUCE | ALL-NATURAL HEALTH & BEAUTY VITAMINS & SUPPLEMENTS | NATURAL & ORGANIC GROCERIES | QUALITY BULK FOODS | HEALTHY EATING
Growth is Natural
ambrosia-difference-border
From our original bulk food business, we expanded into vitamins and minerals, natural foods, fresh organic fruits and vegetables, natural cosmetic products, frozen entrées, specialty foods and more.
After 15 years of business at the John Street location, we embarked upon a major expansion in 1994. We moved from a 700 sq. ft. space to a 7,000 sq. ft. retail warehouse on Doncaster Avenue in Thornhill.
Then in 2013, we opened our additional location in the Vaughan neighbourhood.
Throughout all of our growth, we are proud that Ambrosia remains within the same family!
What else remains unchanged? The sales concept from our bulk food days; buying products in volume in order to offer you the lowest possible prices.
You will always find a rich selection of bulk, grocery, supplements, and beauty items to suit your needs and budget.
We are proud to be able to offer you a "one-stop-shop" approach to business. 
You are able to shop for your entire household in either of our stores, from organic and natural foods to household to supplements and so much more!
At Ambrosia, we believe that everyone deserves to lead a healthy, balanced lifestyle. A diet of organic foods, supplemented with the appropriate vitamins, isn't just for the wealthy.
You won't find the frills and extravagance here that you might find at other stores. Instead, that money is passed on to you, the customer as savings.
Complete your hair and skincare regimen with naturally-derived products that are great for people with sensitive skin or allergies.
We carry the finest European natural skincare brands, such as Dr. Hauschka and Annemarie Borlind, as well as much local skincare and cosmetic companies.
Shampoos, conditioners, skin creams, makeup, soaps, and hair dyes are just a few of the non-toxic, gluten-free, vegetarian-friendly, and sustainably-produced products that we carry.
We promote the concept of wellness. Vitamins and supplements from quality brands such as Trophic, Natural Factors, SISU, NOW, Renew Life, and Nature's Way can help you maintain your healthy lifestyle.
We provide you with the product range you seek, from greens supplements to fish oils, to immune boosters, to homeopathic remedies.
We believe that you deserve the best products and knowledge to maintain and improve a state of good health. We commit to being your long-term partner for your evolving lifestyle.
Cereal, cookies, crackers, juices, condiments – you name it, we have a healthy, natural version! Feed your family the organic way with our selection of your everyday essentials.
Gluten-free versions of almost everything are available on our shelves. Trying to watch what you eat? Look out for low-sugar and sugar-free crackers, cookies, and breakfast cereals.
workers' rights and working conditions are important to us, which is why we are proud to support a number of fair-trade brands of cacao, chocolate, tea, and coffee.
And don't forget – we have one of the largest tea selections in the GTA! We also love to support local businesses and try to stock our shelves with as many independent Canadian companies as possible.
All products in our stores are 100% certified organic.
Locally sourced when appropriate, our produce undergoes stringent quality control.
Staples such as apples and potatoes, as well as superfoods like kale and chard, can be found regularly in our fresh produce. Short on time? Look out for Ambrosia's Own washed mushrooms, spinach, salads, and other ready-to-eat fruits and vegetables.
Our dairy and meat selections come from animals that are treated with respect and dignity.
We carry a wide range of organic, naturally-raised, gluten-free, and hormone-free meats, as well as sustainably caught and organic seafood.
Look in our dairy coolers for the best selection of organic and natural milk, yogurt, eggs, and cheese. If animal welfare is a concern of yours, feel confident with our selection of vegetarian-friendly, cage-free and free-run eggs.
Or, choose from a wide selection of milk, yogurt, cheese, meat substitutes.
We provide a rich selection of bulk foods in quantities to suit your individual needs and budgets. We believe that our strength is quality and volume – your reward is freshness and value.
At Ambrosia, we promote the concept of choice.
Not only is bulk food more economical, but it is more environmentally friendly as well.
Find a vast selection of nuts, seeds, dried fruits, whole grains, and baking supplies in our bulk food sections. We are committed to the freshness and quality of all bulk products.
Vaughan
57 Northview Blvd. Vaughan,
Ontario. L4L 8X9 Canada
vaughan@ambrosia.ca
(905) 264-2510