FRESH AND FRESH
Welcome to Fresh & Fresh Foods.
My name is Muhammed Nadeem.  I came to Canada quite a few years ago with a background in Accounting.
However, I saw an opportunity in the food industry and since I was tired of numbers, balance sheets, profit and loss figures of other corporations, I decided to learn as much as I could in the area of food processing.
With the diversity of cultures in this new environment in Canada, I decided, with the cooperation of my wife, to begin a small business in the manufacturing of the national snack of India and Pakistan called Samosas.
We thought of creating Samosas within a Halal environment.  
In the year 2000, there were many issues about Mad Cow, Mad Chicken, etc.
There were negative issues with respect to bad publicity.
Our idea was to purchase the very best quality of any meat that would be used in our manufacturing process.
I even went further to acquire the best quality of flour to make the dough and to use fresh vegetables.
In the initial stages the plan was to make products for ourselves, our family, some friends and a handful of independent stores specializing in selling quality Samosas.
Based on the idea of Fresh and Fresh we increased our production through demand from other stores and other nationalities that were experimenting with multicultural dishes.
We enlarged our facility for more production and acquired the approval of the Ontario government approved PLT 6594 in handling meat and the process of Zabeeha by hand, as well as Halal Certification of IFANCC, the Islamic Food and Nutrition Council of Canada.
All these certificates are fine and dandy, we did not settle on that but settled on quality, taste, and appearance.
Our personnel is well aware that white coats, hairnets, and gloves are mandatory in our processing facility and that sterilization of their body is important before entering the production area.  
Our staff is also educated to thoroughly examine and inspect the final product before its arrival to the consumer.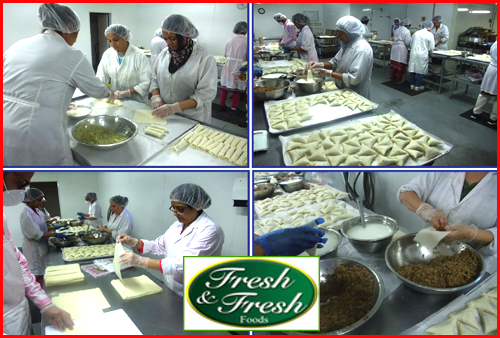 Our facility is well organized, our personnel is well educated, and we have expanded our product line to include Snacks and Party Appetizers which include Vegetable Rolls, Cheese Rolls, Potato Patties, Kabab (chicken, beef, fish), Shami Kabab (chicken, beef), as well Caribbean patties.
Lately, we invited the multicultural food emperor in this country, Spyros Peter Goudas, Mr. Goudas himself, to inspect our facility and taste our products. 
We had a lengthy conversation about the manufacturing procedures and other technical information related to food processing and he has given us the green light of approval for our mission.
We are very proud to say that he gave us his blessing for whatever we are doing.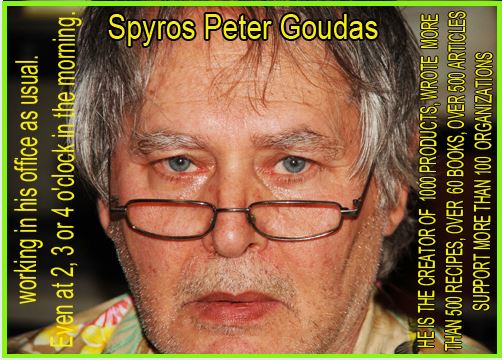 We invite you to become acquainted with our products.
In the near future,
we are planning to produce already-cooked Samosas which will need only to be placed in the microwave for few seconds so that you may enjoy the best Samosas in the world in a few seconds.