PINOS GET FRESH
219 Trunk Rd. Sault Ste. Marie, ON P6A 3S7



Founded in 1981, Pino's Get Fresh has grown to be one of Sault Ste.
Marie's most recognizable local indepedent businesses.
We have a passion for supplying the community with the freshest and highest quality foods while providing top-notch customer service and a highly enjoyable shopping experience.
Our full-service (44,000 sq. ft.) grocery store aims to fulfill all of your grocery shopping needs and more!
It all began in the early 1980's, when store owner Ben Pino ambitiously took over the I.G.A. franchise on Trunk Rd.
With a background as a butcher and Meat Supervisor for Dominion, Mr. Pino built a reputation around providing the absolute best quality meat - which is still evident to this day, as the backbone of our business.
The introduction of Pino's Homemade Italian Sausage created a brand for the grocer, with a product that has become recognized throughout North America and even worldwide!
Spreading the same high-quality standards and competitive pricing throughout the rest of the store, Pino's grew into a full-scale shopping experience, eventually breaking free from franchisee restrictions to become the now independently owned "Pino's Get Fresh".
As customer demand grew and the competitive landscape increased, the small Pino's building on Trunk Rd. had reached its capacity.
A bold decision was made to build and expand into the larger location where we are today.
This allowed us to provide more services and increased variety to better serve the good people of our community and beyond.
As a family business, we look forward to continuing this tradition for years to come!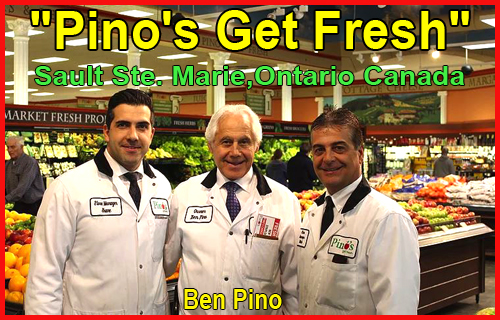 Our In-Store Bakery features a wide variety of breads and buns baked fresh in the store - DAILY! In addition to our fresh out of the oven breads, we have an array of goodies to satisfy your sweet tooth!
And of course, be sure to check out our SCRATCH MADE SPECIALTY ITEMS - HOMEMADE ITALIAN GENETTIS and HANDCRAFTED DONUTS!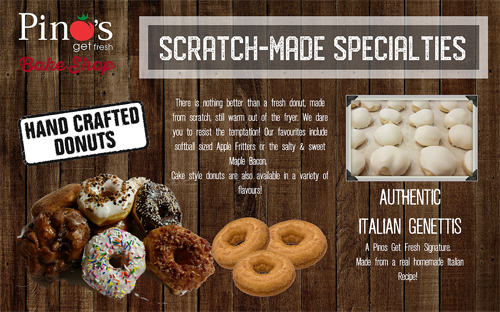 Pino's Get Fresh Deli Department is committed to bringing you the freshest cold cuts, specialty cheeses and hot "Meal to Go" solutions. We also specialize in Meat, Cheese or Sandwich Trays, catering to your special event or party. Call or visit our Deli Department for details. 
Our grocery department features a vast array of dry goods ranging from everydaystaples to unique and specialty items. We have a full selection of dairy & frozen food products for your convenience as well.
Our network of suppliers allows us to access the best possible variety of products at the most competitive prices. Looking for a particular item? Just ask and we will do our best to source it out and ensure you have the products you need. 
Our Produce Department, hands down, offers the freshest variety of fruits, vegetables and much, much more.
We hand select our produce directly from the market, ensuring nothing but the freshest highest quality produce ends up in your kitchen. 
​Complete with a full-service salad bar, we provide a variety of fresh pre-made salads and sliced fruit to save you time and money.
Ask us about our fruit or veggie trays and gift baskets - we  will put together whatever you like to fit your needs!
In January 2016, we were honoured to be one of the first 68 grocery stores in Ontario to be granted a license to sell beer. Naturally, this was a great fit for Pino's Get Fresh. ​
Available in 6 packs (cans & bottles) or single can formats, we sell everything from the worlds biggest brands to local Ontario Craft micro-brews.​
We take pride in our wide selection of specialty and craft beers, especially those which are brewed close to home! Check out our list of Ontario Craft Beers below! 
Pino's Meat Department has been the passion of our business since the beginning of our existence.
We are prided in bringing you the absolute best quality and selection when it comes to fresh meat.

Whether it is Pino's Choice premium angus beef or signature porketta roast you are looking for, we are sure to have what you need. And how can you forget...our WORLD FAMOUS Pino's Italian Sausage, made fresh in-the-store DAILY!
​Our full service counter will take care of your custom orders, ensuring you get fresh meat, precisely the way you want it - no questions asked! In addition to great service, we offer a variety marinated and freshly prepared entree solutions for your convenience. 
Our seafood department offers up some of the freshest products our oceans and lakes have to offer!
We have a variety of fresh or frozen fish, shrimp, scallops, oysters and much more.

Local products are available when in season! Our knowlegable staff are always on hand to help you find what you need and answer any concerns or questions you may have. 
Add the final touch to your delicious meal with a visit to Colio Estates retail wine boutique, located across from our main checkouts.
With vineyards in Southwestern Ontario, Colio offers a variety of high quality wines, all produced and bottled in local Ontario. Visit their website for more info http://www.coliowinery.com/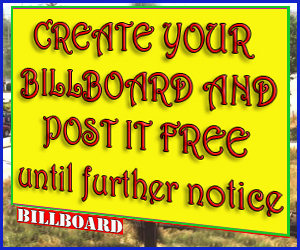 "During the early weeks of winter Canadians are very acquainted with the traditional quacking sound coming from above followed by a flock of birds in a somewhat V-formation flying south.
This is the migration of the Canada geese to warmer ground in the south.
Thy usually return in early spring. I have witnessed scenes like this hundreds of times during my years in Canada but I never paid too much attention to it; until they had the nerve, guts and the audacity to knock at my window and look at me right in the eye!.