HARRY ROSEN
Welcome to Harry Rosen, 

Harry Rosen, is your source for men's fashion including tailored clothing, outerwear, sportswear and footwear, from the world's finest designer labels.
Express your personal style by exploring a wide selection of tailored clothing in men's suits, sports jackets, and dress pants.
In addition to men's suits, Harry Rosen offers a full lifestyle complement of dress furnishings (dress shirts, ties, accessories), casual wear (jeans, sweaters, knits, polos), outerwear from parkas to rainwear, and footwear (from sneakers to casual shoes to dress shoes and boots).
Harry Rosen is Canada's expert in high-end men's wear.With 59 years of experience, we can ensure you are perfectly attired for every occasion, no matter how smart or how casual.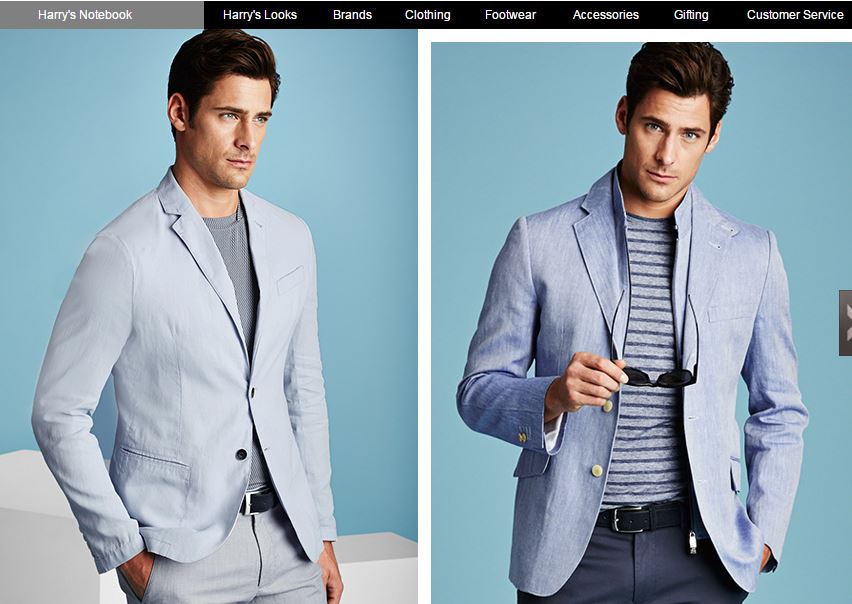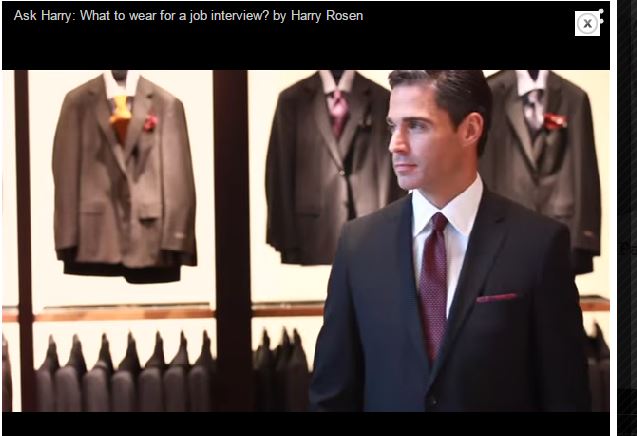 We carry an exceptional range of shoes for men from sneakers and casual boots to dress shoes made by the finest Italian designers. A man's shoes should never be an afterthought. They are an essential accessory that completes his look, whether he's at work, relaxing or at a formal event. Our broad inventory includes Prada, Ferragamo, Cole Haan, Allen Edmonds and many other leading designers.

These are the essential finishing touches to a well-dressed man's wardrobe – hats, scarves and gloves, cuff links and other dress furnishings as well as leather accoutrements such as belts and wallets, brief cases and luggage… Not to mention socks and sunglasses, pocket squares and our grooming and fragrance merchandise. We offer the finest accessories for men you can find. Style, as they say, is in the details.