BEST BOARDING KENNELS INC.
320 Derry Rd West Mississauga, ON L5W 1N6
Why choose the Best?
When you entrust your beloved pet to our professional and caring staff you can rest assured that we will make your pet feel at home. We may offer the same type of food/snacks as you feed your pet, or you can bring your own; and we are happy to warm up special meals and provide the custom feeding at no additional charge. We offer bedding or you can bring your own. We launder all blankets and washable items.
Best boarding Kennels Inc. offers spacious outdoor grounds and an extra large indoor boarding areas, which are some of the largest in Canada. They been boarding dogs that work at the airport for over 10 years as well as other special service industry dogs (police dogs when their handlers are on training or on holidays.) 
With more than 27 years experience we offer custom feeding, medication application, access to medical attention and consistent communication with you should any situation arise.
We are available to serve the pets around the clock and you are welcome to contact us by phone or email anytime, 24/7.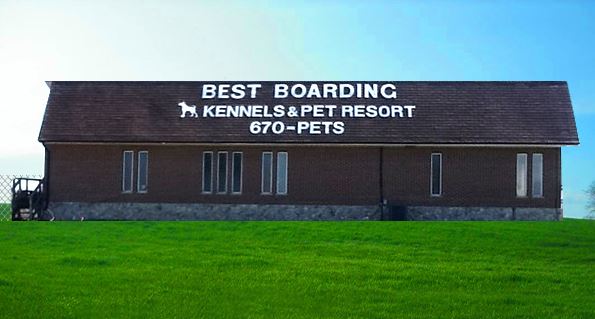 Welcome to our Global Pet Relocation service.
In addition to our state-of-the art boarding facility, Best Boarding Kennels Inc. also specializes in professional, seamless pet relocation services from almost anywhere to almost anywhere in the world.
What you need to know about pet relocation:
There are many different factors that warrant pet relocation, but whether you have to pay for the pet relocation yourself or it's part of your corporate relocation package, we assist both individuals, as well as handle corporate moves. We make sure your pet is as comfortable and safe as possible. We know the details of medical and customs paperwork are overwhelming: Plus your pet's welfare is always a concern, so we take this process very seriously and have a proven track record of success!
You have enough on your plate.
There is so much to do when relocating yourself and your family already, and you may not have time to deal with complicated rules and regulations concerning pet relocation.
That's where we come in. If your temporary housing is not pet friendly, we can board your pet for you until you are ready. If you would like to take a vacation before taking on your new position, we can board your pets at our facility or provide home boarding.
If you are moving to a country that requires a lot of vet procedures, permit applications and time, we can take care if it and include boarding until the pet is ready to travel.
Many countries require the pet to travel as 'manifest cargo' and we make all the arrangements for you.
By using our services, you will avoid costly pitfalls affecting people who try to do complicated pet shipping themselves. Issues such as documentation or information being incorrect or insufficient.
This could result in the pet being returned at your expense, or your pet being quarantined unnecessarily for long periods of time or worse.
We guarantee that no such thing will happen to your pet when you engage our services. We are there for you 24/7 and you can focus on all of the other details to do with your relocation.
We have completed all of our pet relocations around the world (from virtually anywhere to anywhere) with a 100% success rate since 1986.
Please contact us for the best professional pet relocation services at bestco@sympatico.ca
Why choose Best Boarding for your pet relocation needs?
Best Boarding Kennels Inc. has been completing guaranteed, flawless, full-service pet relocations since 1986. Working with individuals, corporations and moving firms, we offer seamless, stress-free, detail-oriented door-to-door pet relocation services.
In addition, our full-service boarding facility - one of the most modern boarding facilities in Ontario - complements our pet relocation services. For example, if you are relocating to another city, or even another country, and you need to leave your pets behind in order to settle your affairs first, we can keep them here for you and ship them to you later.
What services does Best Boarding provide?
Best Boarding Kennels Inc. offers services including consulting, pick-up from residence, supplying of airline-approved crates, preparation of documentation for import permits, delivery to and from vet, completion of health certificates and vaccination certificates, any addtional veterinary requirements for export, obtaining legalization from Consulates and dealing with Department of Agriculture and various government agencies for endorsements, airfreight arrangements, delivery to airport and airport check-in, paying for the airfreight, customs clearance, airport pick up, and delivery to your residence at your destination. We have expertise in all areas of the export and the import of pets.
We also provide airport pick ups from passenger terminal or cargo warehouse and provide custom long distance climate controlled ground transportation.
The pictures on this page are just a few examples of our many happy pet relocation customers.
We try to accommodate all of your needs and to make all pet travels and boarding stays as comfortable as possible.