Healthy Earth
5996 County Road 21, Utopia, Ontario, L0M 1T0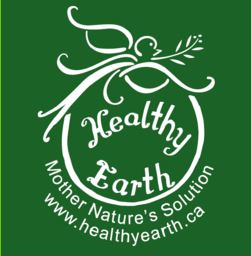 Healthy Earth's goal is to spread the word about Natural Mother Nature's Solutions.
We are constantly researching and testing "Healthy Earth Approved" true eco- friendly natural non-toxic products and services for people, animals and the environment.
Healthy Earth's top priority is taking a pro active leadership role to make a difference for a cleaner and healthier planet to leave to our children.
Sharing in learning, teaching and education is a key factor to cultivate participation to undo the damage done to Mother Earth.


Healthy Earth ~  Nature's Gift of Sunshine 
Apricot Seeds – Vitamin B 17 
Nature's gift of sunshine in these apricot seeds contains the highest level of enzymes called Vitamin B 17. According to Dr. Griffin's book "World Without Cancer", it was discovered that cancer was a reaction to a missing nutrient of Vitamin B 17 in the diet. In cancer cells, Vitamin B 17 literally poisons malignant cells while nourishing all the rest. Vitamin B 17 also helps to lower blood pressure, and strengthen the arteries and heart. This superfood is high in nutrients, minerals, protein, antioxidants to boost energy,                           and strengthen immunity.
 These apricot seeds are unique. They come from a part of Persia that has grown apricot trees that are naturally organic since ancient times. Since they are so ancient, they claim to be more potent in Vitamin B 17. You can tell that these are naturally organic seeds since they have different sizes and shapes like in nature. The seeds have a good flavour with the odd seed slightly bitter, and if you plant them, these seeds will grow. It is one of the healthiest super foods on earth. Savour and enjoy this food of the gods to keep sunshine in your life! 
INGREDIENTS: Natural Organic Raw Apricot Seeds, Air Dried, Preservative-free and Non-irradiated
STORAGE: Apricot seeds will last for about 2 years in the fridge or freezer.  
 CONSUMPTION: Soak overnight in pure water to activate the enzymes and to digest more easily. Keep in the fridge. Chew well whole seeds, or grind seeds for use in drinks or to sprinkle on food. It is good to drink a lot of water, have some food in the stomach and to eat fruits such as apricots (fresh or dried), peaches, plums, nectarines, apples, pears, cherries.
 FOR PREVENTION: Eat up to ten seeds per day. 
Start with very few with a serving in the morning and one in the evening.
FOR THOSE WHO HAVE CANCER: Eat 20-50 seeds through the day. Start with a few, then gradually increase the number of seeds eaten. 
Note: Seeds are not intended to diagnose, treat, cure, or prevent any disease.
 Product of Persia  ~  Packaged in Canada by www.healthyearth.ca   
NOTE: HEALTHY EARTH WAS GIVEN THIS PRECIOUS GIFT OF SUNSHINE APRICOT SEEDS B 17 FROM A SPECIAL FRIEND, HAKIM, AND HIS FAMILY IN PERSIA TO SHARE WITH PEOPLE IN NEED OF RENEWED LIFE.        There is limited supply for these unique Apricot Seeds therefore it is not on our E-Store.
PLEASE ORDER BY E-MAIL:
contact@healthyearth.ca  for prices and availability. 

The Original Sheep Skin Article by Vera Del Vecchio
I love my Sheep Skin Yoga Mat! I love to feel and touch the soft lush pile fur on my hands and body against my skin. It feels like a natural extension of me to bond with the earth, nature and life around me.
I not only use them for my yoga, but also use them as a floor mat and rug, over a bench and couch, and I even have one custom made for under my bed sheets. I also have a coat, slippers, pillows and gave one as a gift for a baby for her stroller or car seat.
I do have a rubber synthetic yoga mat (what do you call it – a fake one?), but it feels toxic or manufactured like so many unnatural things in this world. I can't imagine how these synthetic mats are made? And how much energy and fumes come from making them? And how do they break down or what damage does it do to the environment?
You may be asking – do yoga on a dead animal skin?!!!
Sheep skins were recommended for yoga and meditation by Yogi Bhajan. He said;
"You are free to use other things to meditate on. I suggest sheep skin because of the prana from the sheep. Sheep are not killed for their skin but for their meat.

The skins are a by-product of the killing. When we meditate on the sheep skin, we even help the sheep get to a higher place in their spiritual evolution. The same thing goes for wearing leather shoes. The cows are killed for the meat and not the leather.

If people did not use these then they would go to waste. If they were killed for the skins, then I would not use them.
If you do not feel comfortable doing it, then choose something else such as a cotton mat or a wool rug (which is from a sheep also)."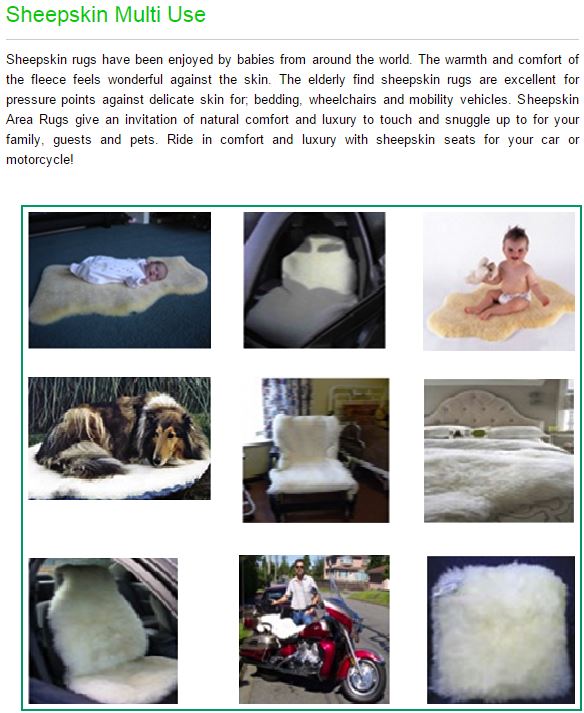 Vocal Science Vera Del Vecchio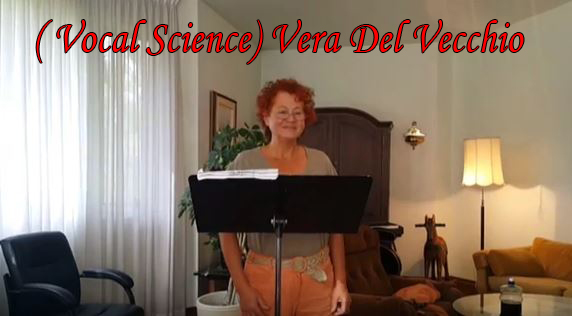 Founder Vera Del Vecchio