DOWNSVIEW PARK
phone: 416-638-2525
SHEPPARD AND KEELE NORTH YORK ON

Over 600 friendly vendors offering unique merchandise from around the world and a farmer's market. 
Find bargains in consumer electronics, fashion clothing, jewelry, home furnishings, cosmetics, housewares, food produce and our new antique market.
Bring the family to shop, have a meal in the food court and entertain the children in the kid's amusement area.
Free Parking,Free Admission
Saturday & Sunday
10AM - 6PM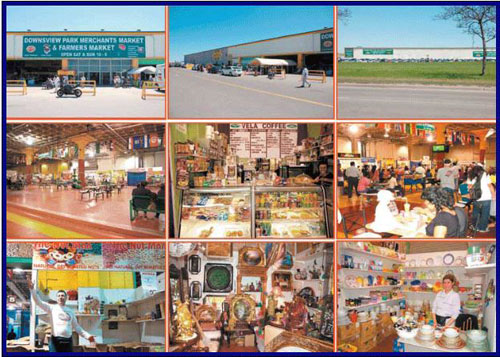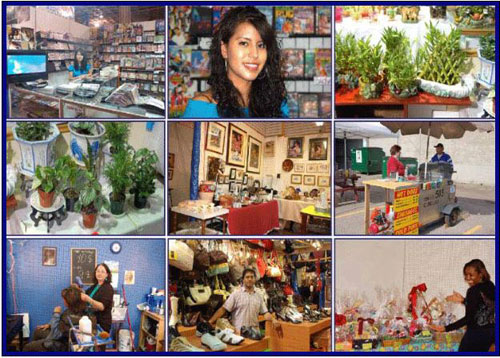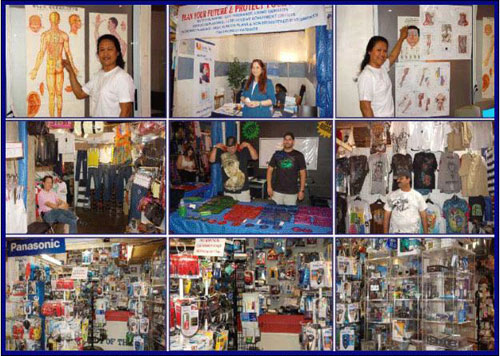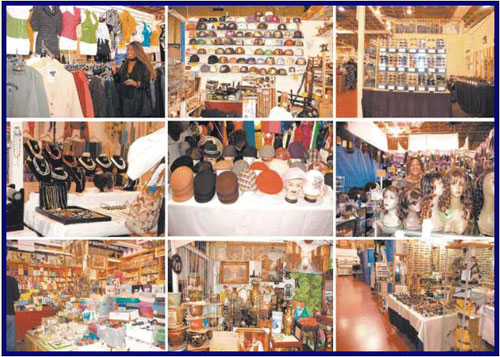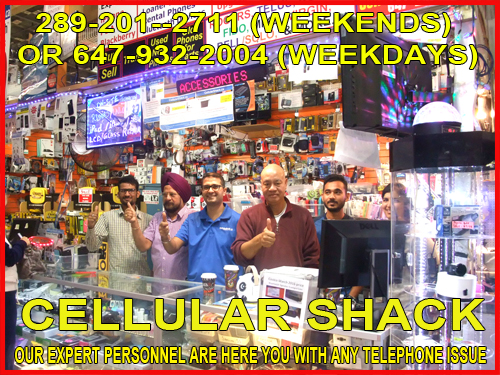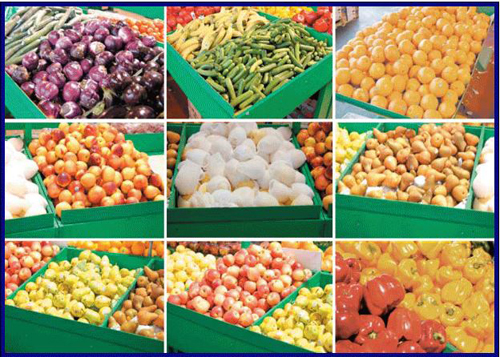 The Downsview Merchants Market has been operating very successfully for many years.
 The selection of items presented by vendors is very diverse.  
You may find anything from electronics, clothing, computers, beauty care products, perfumes, wigs and hair accessories, cd, videos, furniture, posters, jewelry, kitchen appliances, toys, antiques and many, many items.
There is a fresh fruit and vegetable section is beautiful with an assortment of products from any part of the world.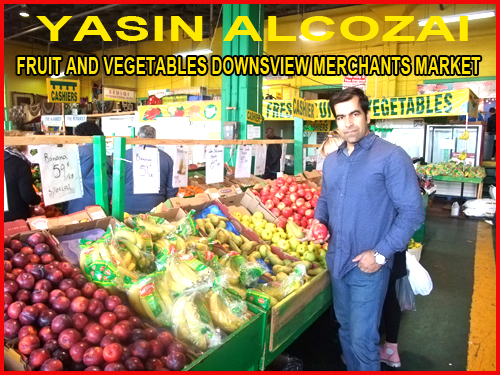 The International Food Court has an assortment of food for every nationality made from vendors with experience in their own cuisine.
 There are sufficient tables and seating for anyone who wants to take a break to enjoy a snack, a meal, dessert or real fruit smoothie or ice cream.  
In appreciation of the continued support from visitors, the management has a turkey give-a-way at Thanksgiving.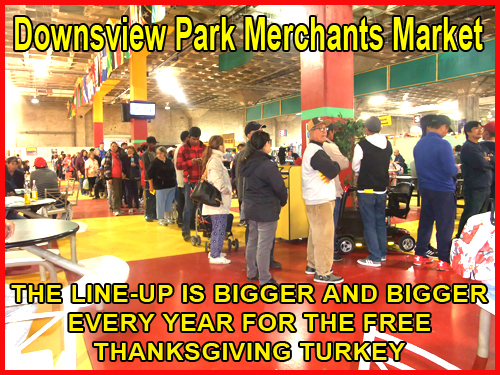 Photo of Ramzi and Robert, dedicated managers of the Downsview Park Merchants Market.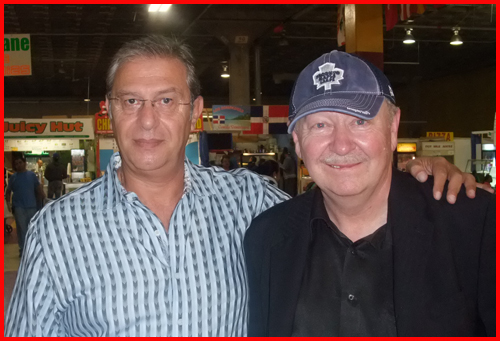 In the photo below are Ramzi and Lily Hinnawi, the managers of the Downsview Park Merchants Market who not only coordinate the event but were front and center at the free Turkey event greeting, giving best wishes for a Happy Thanksgiving and thanking everyone for their support.
P.S. There was also an assortment of cakes, a slice of which was given to all who were waiting in line.
This event is not new to Lily Hinnawi who initiated the free Thanksgiving Turkey.  
She started and personally oversees the entire event since 2007.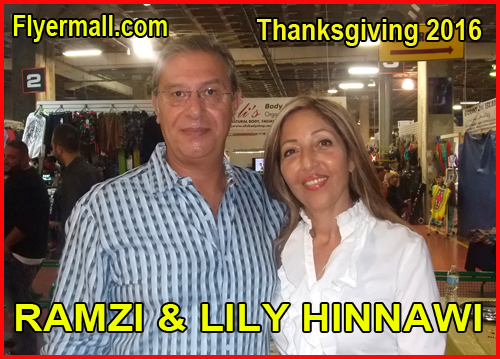 The photo below portrays Lily Hinnawi at the beginning of this wonderful event which she started and maintained up to the present to show appreciation for the support of customers and visitors to the Downsview Park Merchants Market.
FlyerMall congratulates her for her efforts and dedication to making Downsview Park Merchants Market the best in Canada.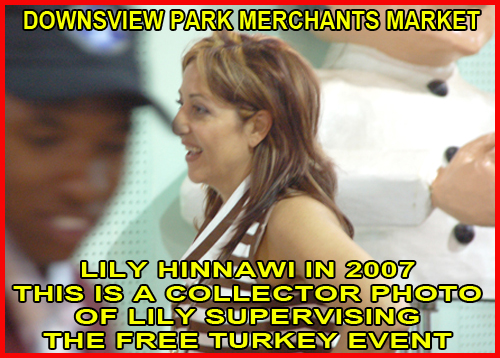 Downsview-Park-Merchants-Market--FLYERMALL, COM