LENS MILL STORES
phone: 519-686-3502
360 Exeter Rd. London Ontario N6E 2Z4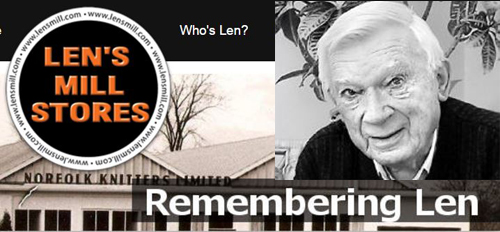 Len Menary was a simple farm boy from Markdale, used to working 12-hour days for a paltry few cents. When he headed to Toronto as a young man, it was with $10 jangling in his pocket and a multitude of dreams. The founder and president of the Len's Mill Store chain died Sunday at 84 of age-related illness.

His son, Bruce Menary, said his father worked to the very end of his life.
"He was so well respected in the trade", said Bruce, who now takes over the president's role, running nine stores in southwestern Ontario, including one in Cambridge and one Waterloo.
Many have giggled at Len's Mill Store's catchy jingles and its goofy ads centred around a pink flamingo. That was part of the Mississauga man's charm. "He was an honourable gentleman", said Bruce, who recalls his father putting him to work at age six folding towels.
From his father, Bruce learned a strong work ethic and the importance of your word being your bond. "He used to put together $100,000 deals with just a handshake", Bruce said.

Len served in the air force during the Second World War. Bruce, the only one of Menary's two sons involved in the business, said his father's first job after the war was sales.
In one company, he made more money on commission than the president earned in salary and was summarily fired. His next move was to join up with five partners who bought into Norfolk Knitting, manufacturers of children's wear and blankets based in Port Dover. In 1954, he opened a small factory outlet on-site.

By 1970, Len had bought out his partners and ran the factory for a couple of years along with the outlet store. When union troubles erupted and there didn't seem to be a solution, Len shut Norfolk down, then wondered what the heck he was going to do with all that factory space.
Being the entrepreneurial sort, he decided to expand the outlet store, sourcing liquidation merchandise and manufacturers' overruns, anything he could purchase in bulk and sell to his customers at a discount.

Len's Mill Store was born and proved his ticket to success, but Bruce said his father never lost that simple, farm-boy mentality.
He was all about hard work and strong business ethics. Len never drove a Cadillac, never yearned for the fancy house or any other outward displays of wealth, although he was generous to community charities and was a longtime Shriner, supporting the burn hospitals.
We sponsor various events and organizations
that bring people together and enable them to share their creative ideas and projects.
If your organization hosts an event and you would like Len's Mill Stores to be part of it, send us an email via the Contact Us page.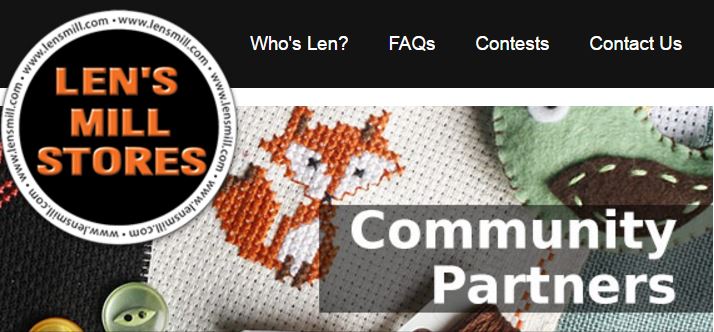 Len was a man who loved people, who cared for his staff and enjoyed the camaraderie of his many longtime business associates.

"If I could get half the respect in the trade that he did, I'd be a very happy man", Bruce said. Len Menary 1923 ~ 2007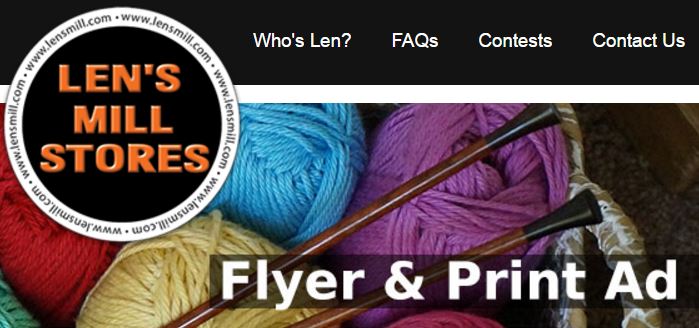 Len's Mill Stores is famous for our incredible fabric department.
Customers are repeatedly amazed at our mindboggling selection of quality fabrics .
Whether you're a professional seamstress, an avid quilter or just beginning to learn to sew, we have exactly what you need.
With our astonishing selection of fabrics you will certainly find the fabric you are looking for in just the right colour or print you have in mind. We have thousands and thousands of yards of every kind of fabric imaginable:
Polyester, silk, velour, lycra, terrycloth, tulle, camoflague, Sherpa, cotton, fun-fur, burlap, wool, spandex, flannel, sheeting, drapery, PUL, windbreaker fabric, fleece, canvas, ribbing and t-shirting are just a very few drops in the ocean of fabric here at Len's.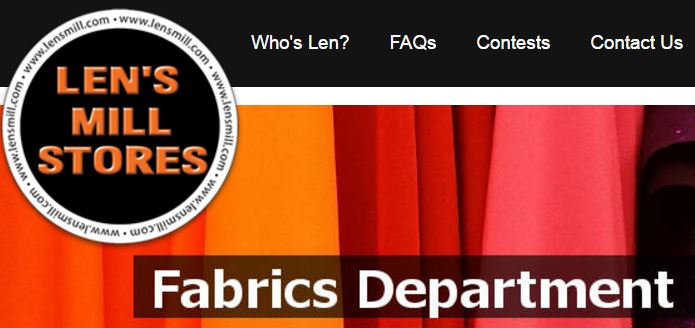 Print your own coupons and save!
Click the image below to view our latest coupons.
Watch for our next set of coupons, coming soon!
 Instructions:
Coupons cannot be combined with any other offer, sale, or discount.
All printed coupons must match our in-store master copy to be valid.
You can also use your smartphone and show the cashier or cutter for coupon use.
Where applicable, coupons cannot be used at the Fabric department and again at cash.
Management reserves the right to limit quantities of amounts used per coupon.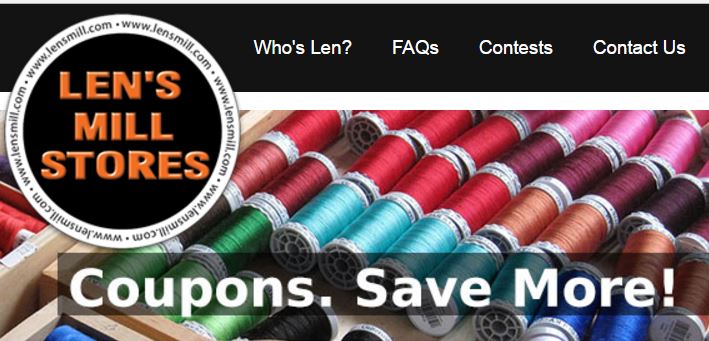 Thank you for showing an interest in becoming a Len's Mill Stores Associate!
 Join a fun, fast growing retail company with lots of potential for career growth.
Len's Mill Stores is an equal opportunity employer and employs candidates of all abilities.
We believe in supporting existing associates through their career growth within the organization, and offer advancement opportunities internally as they rise.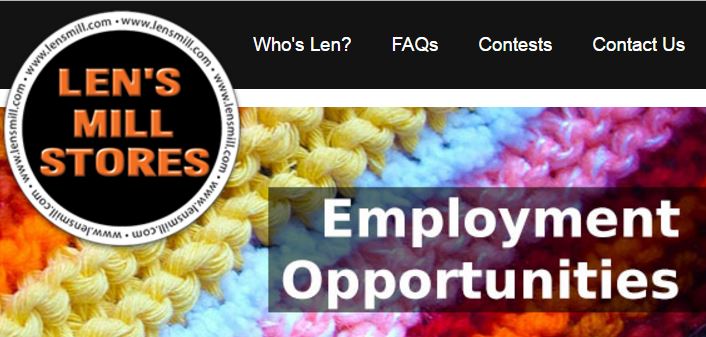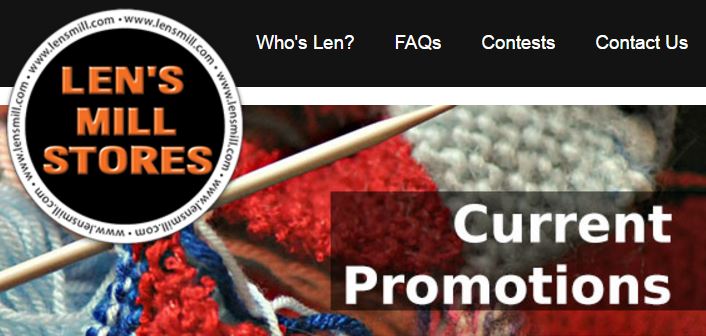 CLICK ON THE VIDEOS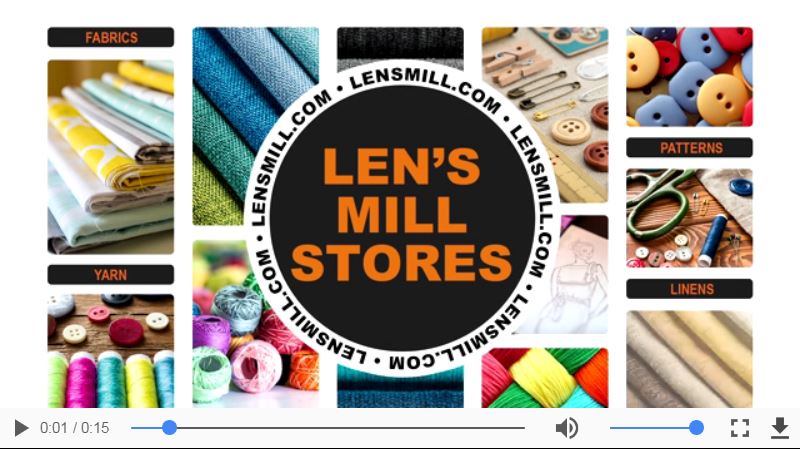 CLICK THE PHOTO to submit your own project.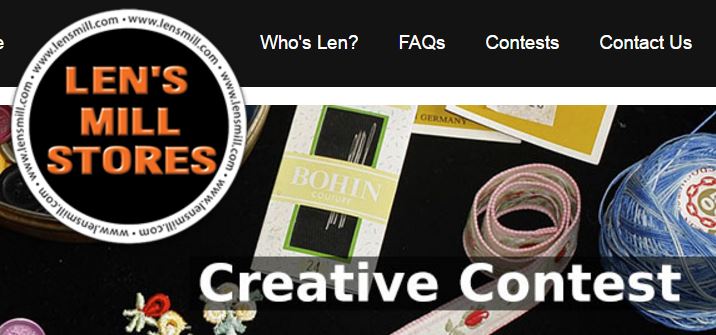 Q: If I have a problem in the store, what do I do?