TERRYS GRILL and BAR
phone: 416 431 3565
1920 Ellesmere Road, Scarborough M1H 2V6
ABOUT TERRY'S RESTAURANT
SINCE 1985, TERRY'S HAS BEEN A FAMILY OPERATED RESTAURANT.
WE, AT TERRY'S STRIVE TO MAKE ALL CUSTOMERS FEEL LIKE THEY ARE A PART OF OUR FAMILY. 
Terry's is proud to contribute to the Scarborough community in many ways to various organizations.
This is because at Terry's we know that a community that eats together and plays together, stays together.
Terry's prides itself on serving only the freshest food made only once you order.
Whether it's breakfast, lunch or dinner, we welcome everyone into our family friendly environment and aim to wow you with our homemade dishes.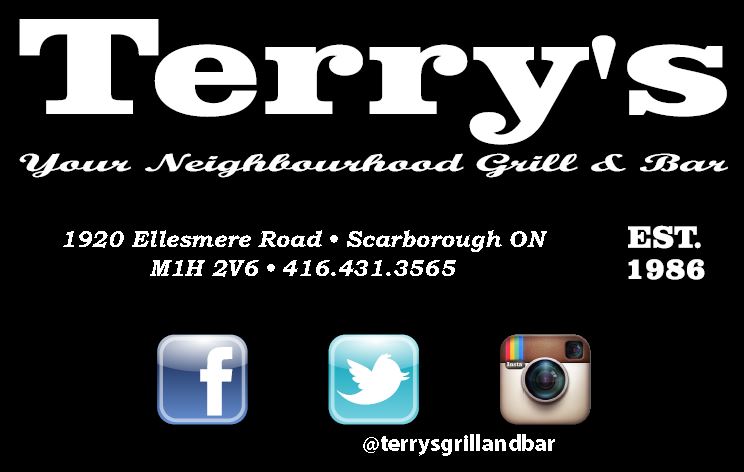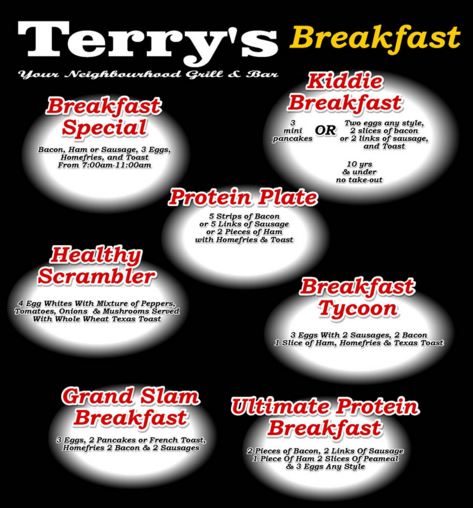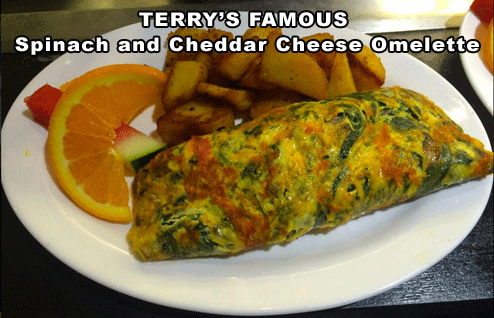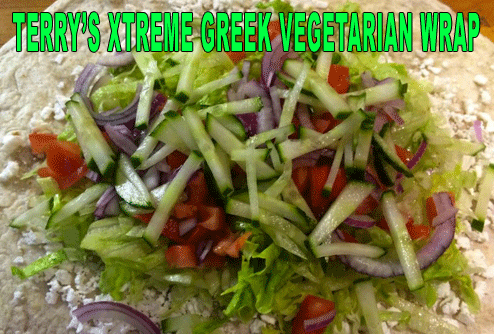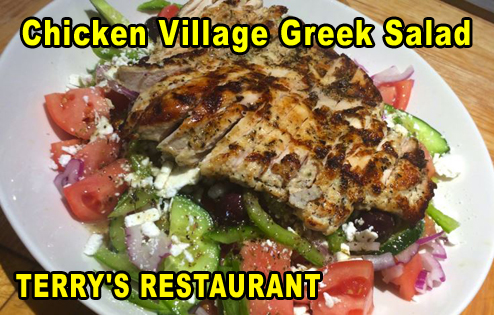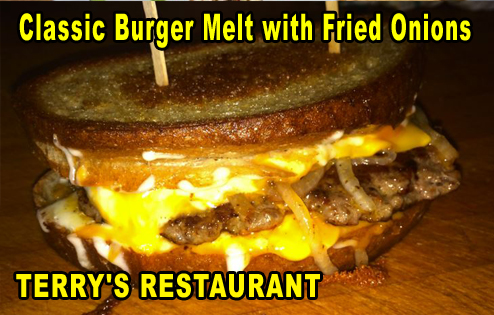 "in the name of the Father, Son, and Holy Spirit" we baptize this  "Crazy Reuben Melt"