AVON REPS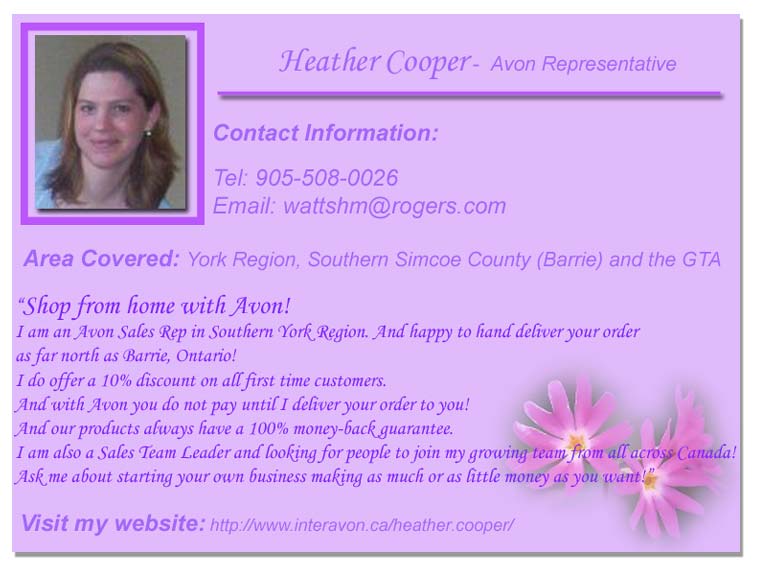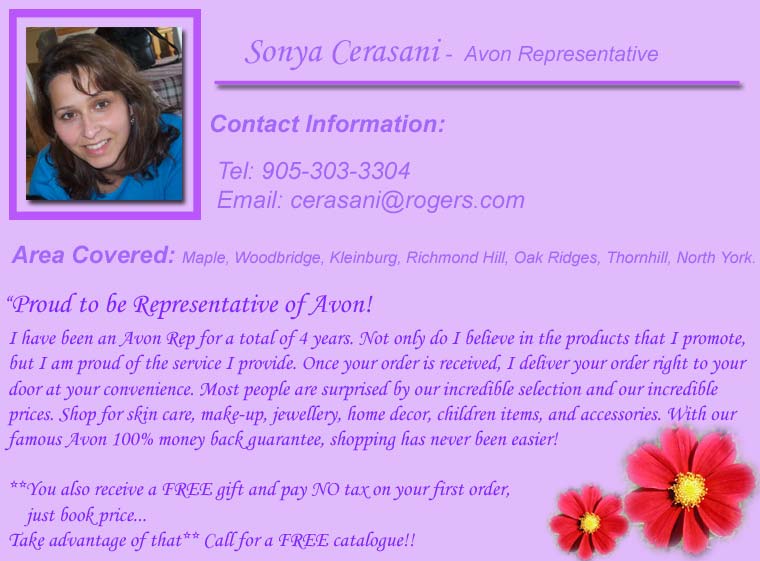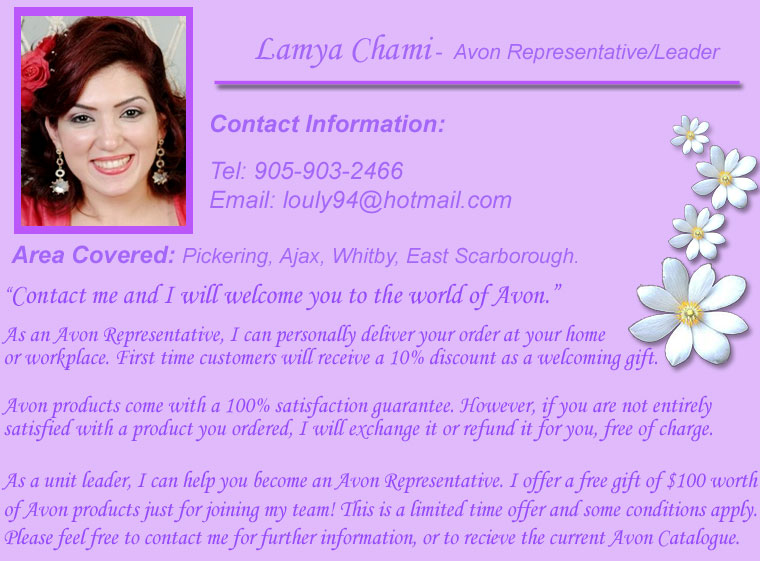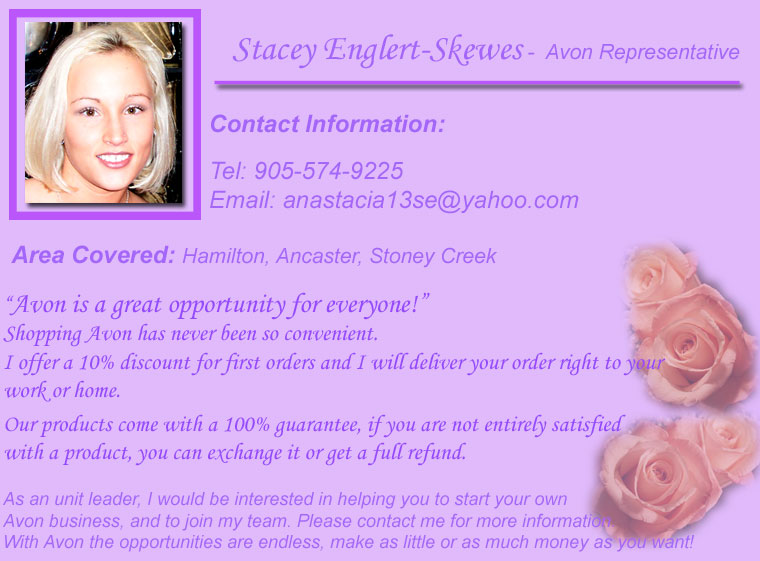 This is the company that puts mascara on lashes and food on tables, that fights wrinkles with one hand and Breast Cancer with the other.
That knows the value of a perfect lip, but still opens its mouth and speaks out against Domestic Violence and for women's financial independence.
This is the company that not only brings beauty to doors, but also opens them.
The company that supports 6 million Representatives in over 100 countries.
This is Avon. The company, that for over 125 years, has stood for beauty, innovation, optimism and above all for women.
Avon, the company for women, is a leading global beauty company, with nearly $11 billion in annual revenue. As one of the world's largest direct sellers,
Avon is sold through more than 6 million active independent Avon Sales Representatives.
Avon products are available in over 100 countries, and the product line includes color cosmetics, skincare, fragrance, fashion and home products, featuring such well-recognized brand names as Avon Color, ANEW, Skin So Soft, Advance Techniques, and mark.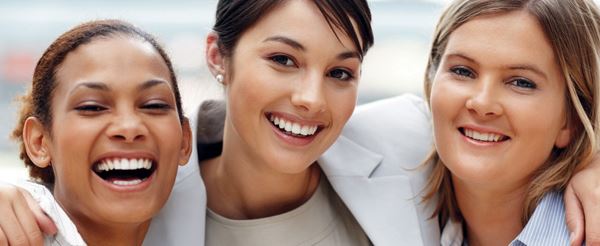 Become an AVON
Independent Representative
Join now and
start earning right away!
Your potential for outstanding rewards 
and making money is unlimited, so 
go ahead and dream big!
Avon provides the tools, expertise, 
and support you need—so you can
quickly set yourself up for success.
The Opportunity
Your hours, your passion, your way: Create your beautiful business with Avon on your own terms. Work from home on your schedule, full-time or part-time and discover the fun of helping customers find the perfect product and giving personalized customer service.
Avon's award-winning products and world-class innovation make selling easy. When you join the Avon team, you have the power and support of an iconic brand, and join a community of women in more than 100 countries around the world.
Tools for Success
You'll be introduced to Avon through an Avon associate, who will show you the many paths to success with Avon. You and your customers can shop on Avon.ca anytime as well as browse through our enticing brochures.
 New products and offers are updated every 2 weeks! You can leverage our social channels like Facebook and Pinterest, as well as engaging weekly emails to share exclusive online offers with everyone you know.
Turn your personal contacts into your new customers.
Earnings & Rewards
We believe you should have options to earn — active Avon Independent Sales Representatives earn between 15% to 50% on personal sales.
That's why we give you two ways to sell: online through your Avon.ca, and face-to-face through the Avon brochure. Sell and earn your way!
It's even more fun with friends
Build relationships while showcasing your passion for beauty. Share the fun and empowerment of selling Avon and invite a friend to sell with you. Help others start their own Avon business and you're building a team — and extra income!
Avon Offers MORE
Few brands command the attention, recognition and smiles of this worldwide beauty leader for more than 125 years.
Our reach and reputation makes selling easy. This is a brand that offers an impressive portfolio of iconic products and groundbreaking innovations. There's something for everyone - from award-winning skincare, to fragrance, colour cosmetics, and fashion. This is the brand that's loved by millions.
Build your business. Build your future.
The Future Looks Beautiful – Your Future!
Avon is dedicated to bringing a total beauty experience to women everywhere.
Not just through the power of our products, but with the power of our promise - to help fulfill dreams, meet goals, and inspire lives that are happy, empowered, and successful. Now that's beautiful!
Live passionately. Live beautifully.