GREEK EVDOMADA
19 Waterman Ave #225 Toronto, ON M4B 1Y2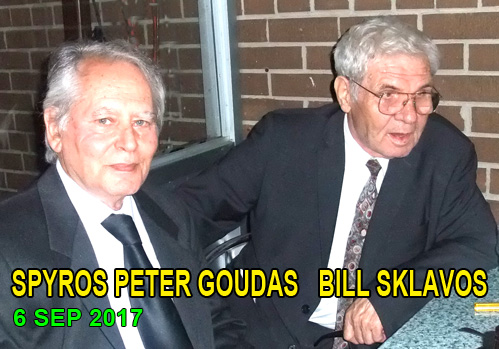 Toronto's Greek newspaper "Evdomada" published its first issue last week without its founder and longtime editor Vasilios Sklavos at the helm. Sklavos passed away one month ago, on Monday, Feb. 25th.
Through an announcement on its Facebook page, the paper says that "it has lost its soul," but it vows that the vital work he began many years ago would continue.
Sklavos was born on May 18, 1940, in the village Sklaveika, in the prefecture of Messinia, in the Peloponnese. He had two sisters and five brothers.
His childhood was difficult, as he lived through the German occupation of Greece during the Second World War. Then, after the occupation ended, he endured the famine and hardships brought on by the Greek Civil War which followed.
Sklavos served his mandatory term in the Hellenic army in Komotini, northern Greece, where he met and married the love of his life, Anna Ververidis. They were blessed with three children, Maria, Demetrios, and Eleftherios.
The family immigrated to Canada in hopes of creating a better life for themselves after his brother Christos sponsored them.
People who knew the newspaper founder say he was a loving, caring, and very social person. He was very intelligent, and he had a passion for news and writing. He eventually became well-known in the Greek community of Toronto through his newspaper "Evdomada" (Greek Weekly News).
One of Sklavos' main goals in life was to help the Greek community of Toronto to flourish and maintain its Greek Orthodox faith, as well as its precious Hellenic heritage and culture.