KITTY HART AUSCHWITZ
We urge you to view these videos with a lot of patience and understanding.
Please reserve any judgment or comment.
Narrated by Kelsey Grammer.
POSTED BY SPYROS PETER GOUDAS
This documentary that takes us through a visit to the infamous concentration camp set up by Hitler's Nazi's to take part in the Jewish holocaust. 

A tragic tale of violence and certainly the best documentary about Auschwitz and its horrors during WWII.
A Day in Auschwitz - Jewish Holocaust
KITTY HART  Documentary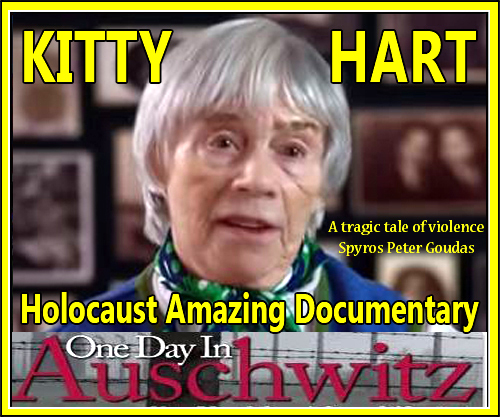 Mr. Spyros Peter Goudas gives substantial support to numerous institutions, organizations, associations, disaster relief efforts and churches irrespective of its member's affiliations, colour, ethnic background, race or religious persuasion.
His association with this article is no different from his association with various other foundations, charities, and organizations and as such must not be interpreted as a specific inclination towards this religious belief system.
Within the pages in "Categories" of Flyermall.com, it's an icon with the heading: "Religion"
If anyone tries to study this link, obviously he/she will realize that there are differences between them; however, personal convictions would not motivate someone to persecute or to attempt to try to eliminate those who do not share one's beliefs. 
The failed attempt at eliminating the Jewish race generated atrocities and suffering for the victims. Let the lessons learned from the past prevent occurrences for future generations.
If people like Kitty Hart were not around today, these terrible stories would have never come to light.   
Should you view the letters of appreciation on Mr. Spyros Peter Goudas website you will find evidence of his involvement with various religious and non-religious organizations, provided you have enough time to read them.
KITTY HART AUSCHWITZ the largest mass murder the world has ever seen.
A Day in Auschwitz -Jewish Holocaust Documentary KITTY HART MOXON'S STORY.
ILLUSTRATION BY ELLA LIEBERMANN, LUCY HART, MICHAEL BERENBAUM, NATALIA SMITH, LYDIA HOLLINGSWORTH, STEPHEN D. SMITH, LESLIE WILSON,STEVEPURCELL, ROBERT F. LADAU, ELI ADLER, RYAN FENTON, LOUIS BROCK, MK VIAKLEY, KAITLIN KLOSE, LESLIE VINCENT, MARIA BLICHARSKA, RICHAEL KNIGHT, BEN FOLTS, ENRQUE GUTIERREZ, RANDY MAGALSKI, STEVE PURCELL, TIM SCHULTZ, KEITH SHAPIRO, ANRIAN ORDONEZ, GRAHAM BARCLAY, KYLEO'NEAL, BARRY WEIR, ANDREW LICHTSTEIN, KAVEN PURCELL, JOSE FAVELA, CALEB KADLETZ, SEAN BURNS, IAN BRANKIN, JOSH SCARLATA, RITA CASH, PETER HANKOFF, LORI MARGULS, SUZANNE BENDER, DAVID CRUTE, DURAID MUAJIM, KORT WADDEL, JULI PRITCHARD, GABRIEL SCHROER, DANIEL HEWITT, KAVIN HOYLES, BRIAN WADDELL, JOHN DUTCHER, KATYA KAN, MILES SHERMAN, SIMON RFANGLEN, CANTOR CHERYL WUNCH,IAN KARET, SIMON RHODES, CHAINSAW / THE SIM GROUP, LEVELS AUDIO, AIR STUDIOS, LONDON,SPECIAL THANKS TO PAST IS PRESENT COMMITTEE, PAWEL SAWICKY, ALLENTOWN PRODUCTIONS, ANAT BRATMAN-ELHALEL, SARA COSTA, CAT FELIX, ALAN GRIFFITHS, PETER & MOIRA HART, DENNIS HEKKER, CHRISTINE HOLLERING, JEREMY HOLLNGWORTH, RAYA KALISMAN, DOROTA KUCZYNSKA, BRUCE LEVY, GLEN POWELL, EMANUEL SAUNDERS, ARCHIVE FOOTAGES AND STILLS FROM AUSCHWITZ-BIRKENAU STATE MUSEUM, DEUTSCHES HISTORISCHES MUSEUM, GETTY IMAGES, GHETTO FIGHTERS'HOUSE MUSEUM, NATIONAL ARCHIVES,NEDERLANDS INSTITUUT VOOR BEELD EN GELUID, POND5, SCRAPBOOKPGES.COM, UNITED STATES HOLOCAUST MEMORIAL MUSEUM, WORLD MEDIA RIGHTS, YAD VESHEM, FOR USCSF KIM SIMON, ARI ZEV, ANNE-MARIE STEIN,FOR DISCOVERY ELIZABETH MCINTYRE, SARA KOZAK, RON SIMON, USC SHOAH FOUNDATION.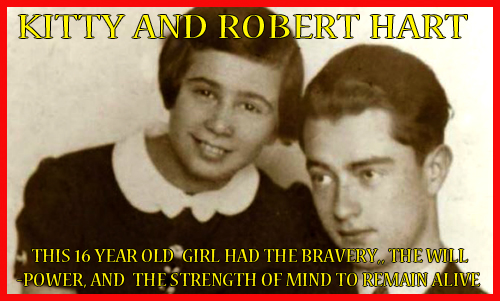 Secrets Of War, Shadows Of The Third Reich 06 The Holocaust Secret
NARRATED BY CHARLTON HESTON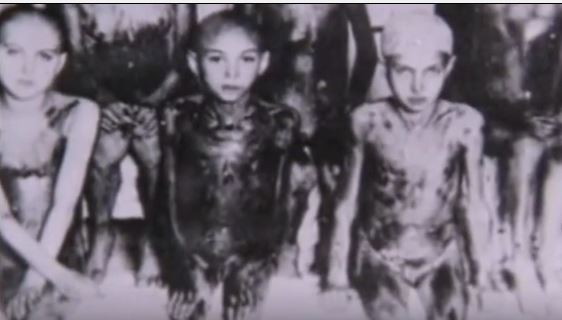 Holocaust Survivors  Testimonies Aniko Friedberg, Jonas Rosenzweig  Paula Lebovics, Ellen Brandt, Abraham Bomba, Renée Firestone, Kristine Keren,  Diana Golden. Abraham Secemski, Gertrud Mainzer. Julia Klein, Vera Sacks, Martha Osvat,
posted by Spyros Peter Goudas 
 
Jewish Survivor Aniko Friedberg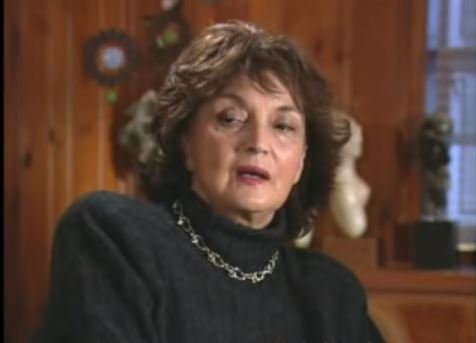 Jewish Survivor Helena Jonas Rosenzweig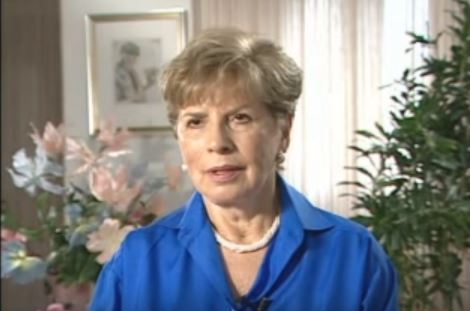 Holocaust Survivor Paula Lebovics
 
Holocaust Survivor Ellen Brandt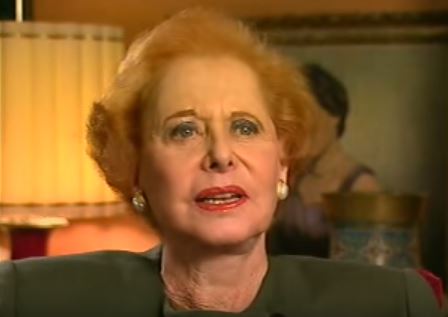 Holocaust Survivor Abraham Bomba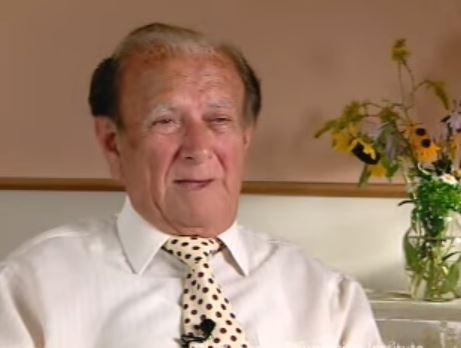 Holocaust Survivor Renée Firestone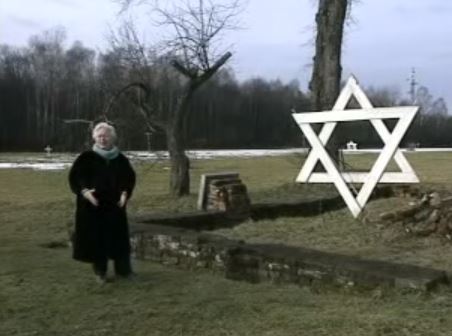 Holocaust Survivor Kristine Keren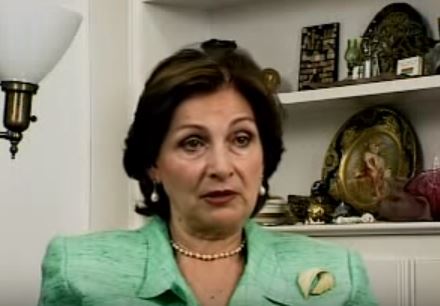 Jewish Survivor Diana Golden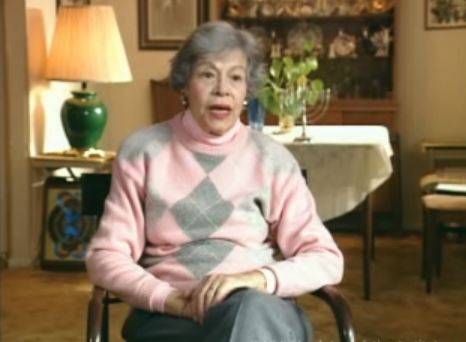 Jewish Survivor Abraham Secemski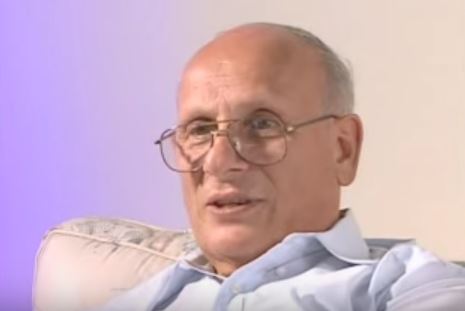 Jewish Survivor Gertrud Mainzer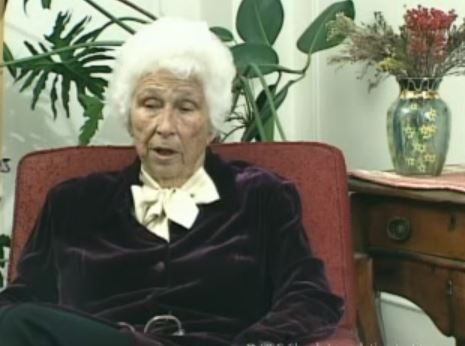 Jewish Survivor Julia Klein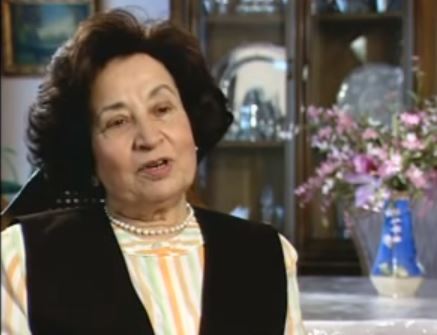 Jewish Survivor Vera Sacks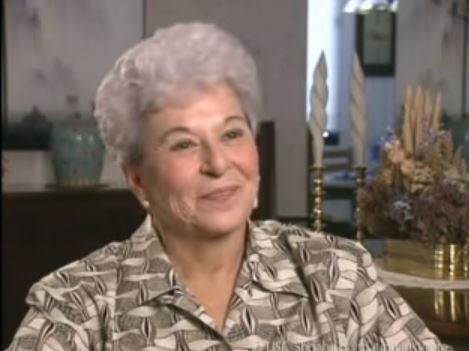 Jewish Survivor Martha Osvat
 
I'm Still Here Holocaust Survivor Diaries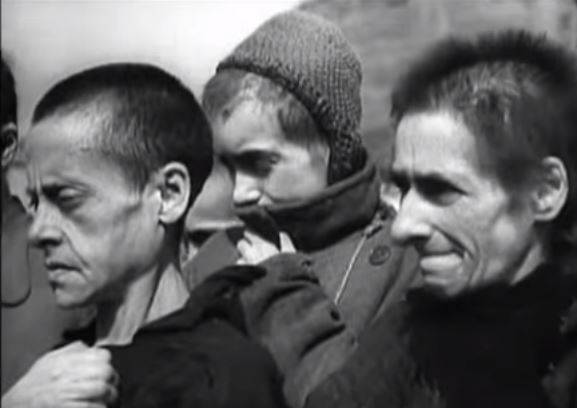 Greek revolt in Auschwitz 7 October 1944
PHOTO OF VASO STAMATIOU      ΒΑΣΙΛΙΚΗ ΣΤΑΜΑΤΙΟΥ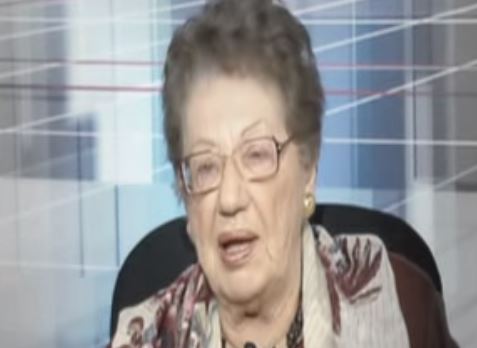 The second World War (WW II) happened and finally came to an end. 
Many books, films, and documentaries have been written to enlighten new generations. 
One sector of humanity suffered tremendously during a period referred to as the Holocaust.
The remnants of Concentration Camps and gas chambers where they were interred and systematically eliminated are evidence of the horrific atrocities suffered by the Jews.

These are facts that many try to forget, and, unfortunately, sooner or later, this period and stories may become myths.
Those of you who have read my biography, The Immigrant, know that I was born in Kalamaki, Athens, Greece, during WW II and lived through the German occupation of Greece as a child.

Additionally, you may recall that even as a child that I read many books and novels at the tender age of six.  Reading was my window to the world. 
With today's technology, the internet has capabilities to allow the average person to be informed about anything and everything.
 
However, some of the information is complete nonsense because every Joe Blow posts whatever catches their fancy and in many instances, the information or site contains viruses. 
Within my lifetime, I have written several books, articles, recipes, etc. and in some instances, I have received positive feedback which made me very happy. 
On the other hand, there has been criticism, but that is how the world is.
Regarding the subjects of WW II, Hitler, Nazis, German occupations, Concentration Camps,  gas chambers, elimination of the Jews, Polish, Gypsies and related topics, there are endless websites claiming authority and writing or portraying events shifting away from reality.
I have chosen to highlight this topic in such a way so that the average reader or viewer will have a clear picture of the Holocaust and the events direct from "the horse's mouth" which in this instance are the survivors of this terrible period in History and as long as I am alive I will maintain this website so that the new generation will learn and maybe, possibly, never allow such an event to happen again.
Spyros Peter Goudas.    Σπύρος Πήτερ Γούδας