phone: 1 866 GET-NAPA or 1 866 438-6272.
NAPA AUTO PARTS
WE KEEP YOUR CAR YOUNG A LONG TIME
With close to 600 stores throughout Canada and over 80 years of history, it makes no doubt that NAPA Auto Parts stores keep your car young a long time and that NAPA is the right brand for the job.    
NAPA Auto Parts stores offer a wide range of replacement parts, accessories, supplies, tools, equipment and quality products to the consumer groups that make up our clientele, namely, repair shops, commercial fleet operators, professional mechanics, do-it-yourselfers, and automobile owners. All of NAPA's products, from the best-known brand names to private brands such as NAPA, UltraPro, UltraCraft and BodyPro, have become synonymous with "reliability" and "affordability."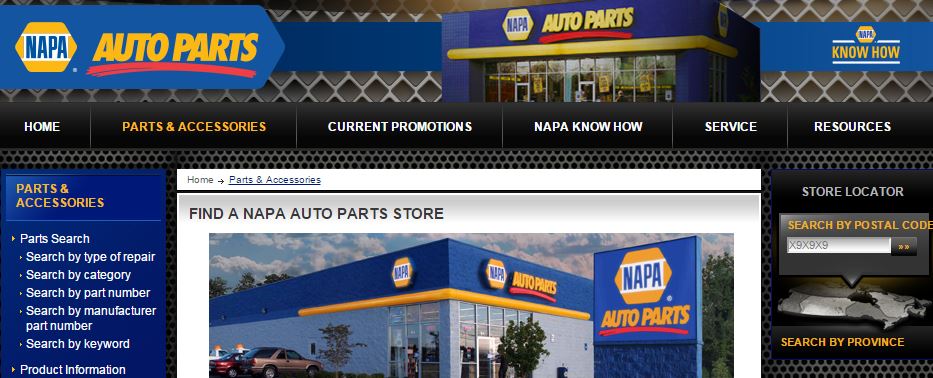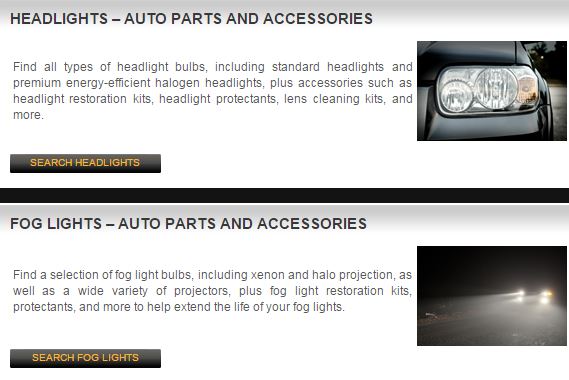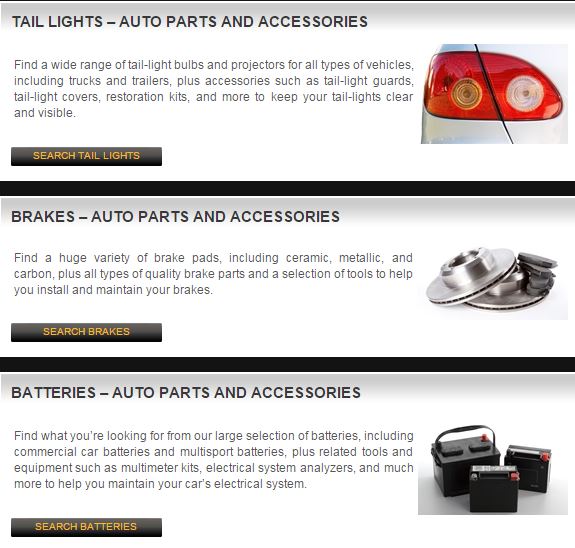 phone: 1 866 GET-NAPA or 1 866 438-6272.