471 Jevlan Drive, Unit 2
MAP
SWEET BOUTIQUE
Sweet Boutique was founded by owner and pastry chef Anthony Macri.
Anthony apprenticed in Canada for four years studying at George Brown and McCalls before going to Italy to learn traditional Italian recipes.
He studied with some of the most renown pastry chefs in the world, travelling throughout Italy to cities like Rimini, Sulmona, Rome and Pescara to name a few. There he learned how to deliver sinfully deliciously Italian recipes made with the finest ingredients.
Upon his return, Anthony founded Sweet Boutique, an Italian delicatessen in Woodbridge, Ontario. Known for continuing the Italian dessert making tradition,
Anthony and the staff at Sweet Boutique enable you to truly taste an authentic Italian experience with just one bite! Anthony believes there are no shortcuts and no preservatives.
The secret – just loads of butter, cream, chocolate and nuts made with love!
Today, Sweet Boutique has grown to become one of Toronto and the GTA's most reputable Italian dessert suppliers. Anthony and the dedicated pastry chefs at Sweet Boutique, are committed to deliver delicious and memorable Italian experiences.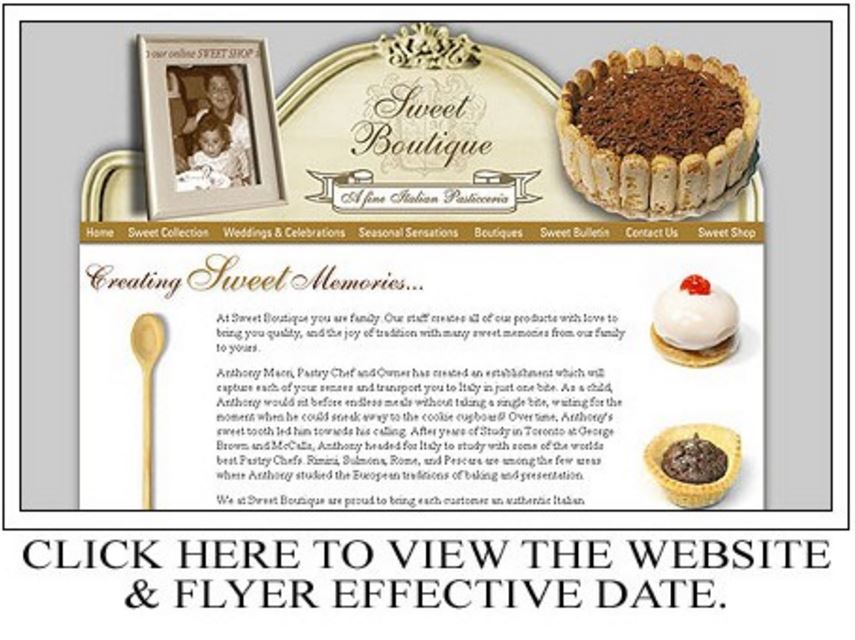 471 Jevlan Drive, Unit 2
MAP