phone: 905-272-1466
283 Dundas Street West Toronto, ON M5T 1G1
MAP

CURRYS
Since 1911 artists have made Curry's their choice for art supplies.
We offer a great selection of artist materials and solid customer service.
Our competitive pricing on over 20,000 fine art products is value you can depend on.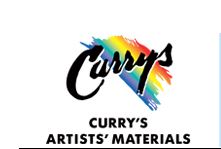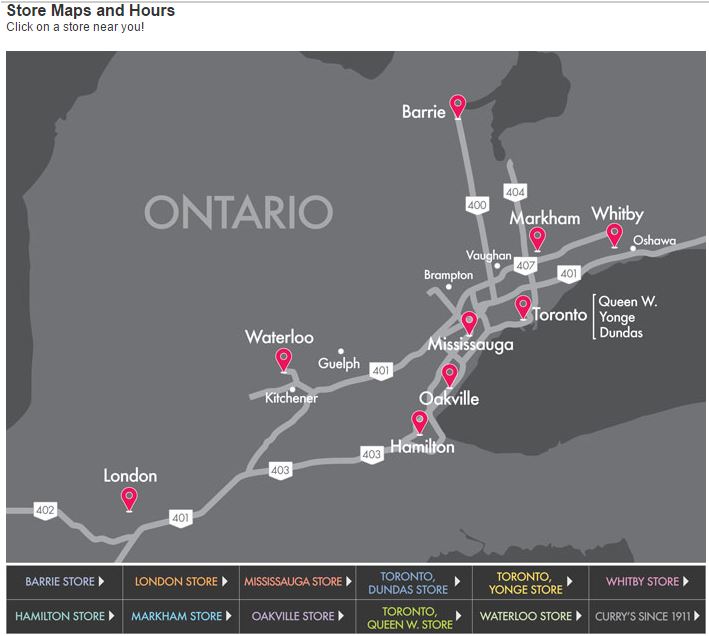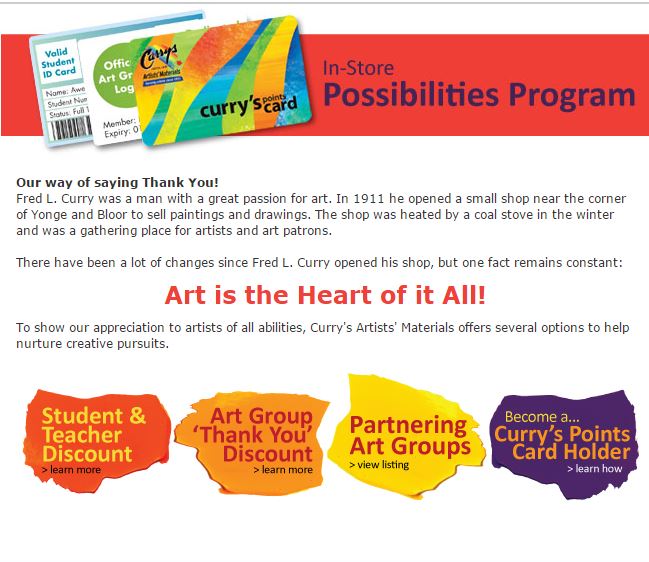 Contact Information
Customer Service
Hours of Operation: Monday - Friday 8:30am - 5:30pm EST 
Inquiries & Orders
Email: 
info@currys.com
Telephone: 905.272.1466
Toll Free Phone: 1.800.268.2969
Fax: 905.272.0778
Toll Free Fax: 1.877.772.0778 
Public Relations
Please submit all Donation / Sponsorship requests in writing to 
pr@currys.com
. 
Mailing Address
Head Office / Customer Service
2485 Tedlo Street 
Mississauga, Ontario 
Canada 
L5A 4A8
phone: 905-272-1466
283 Dundas Street West Toronto, ON M5T 1G1
MAP