phone: 954-435-5538
10306 USA Today Way Miramar, FL 33025
MAP

GRANITE TRANSFORMATIONS
 Granite Transformations, a global full-service home and business remodeling franchise, offers an impressive selection of stylish and affordable alternatives to traditional countertops, mosaic tile backsplashes, cabinets, floors, and more. Best known for our revolutionary resurfacing process that is ideal for kitchens and bathrooms, we are meeting the needs of consumers with franchise locations throughout North America, Australia, New Zealand and the United Kingdom. To learn about franchising opportunities with Granite Transformations, visit gtfranchise.com.
Trend Group, the parent company of Granite Transformations, is one of the world's leading producers of colored glass, Venetian enamel, gold leaf tesserae and engineered stone surfaces, with production and assembly facilities spanning across four continents and operations in more than fifty countries. Trend is currently distributing over 1.5 million square meters of glass mosaic tile and 800,000 square meters of agglomerate granite, quartz and recycled glass surfaces per year. Trend also supplies the surfacing materials to the Granite Transformations manufacturing plant in Sebring, Florida.
The Granite Transformations' unique resurfacing process involves fitting countertops directly over existing ones, so there's no messy demolition and installation can be completed much faster – in as little as one day in many cases. All of Granite Transformations' products are backed by a Lifetime Warranty, giving our customers added peace of mind and unbeatable value. Granite Transformations' surfaces (made of granite,quartz, and recycled glass) are nonporous and are incredibly resistant to stains, scratches and heat. The countertops are infused with the company's exclusive ForeverSeal® technology, which helps to ensure the lifetime use of the products with maximum durability and less maintenance. Customers also enjoy Granite Transformations' complimentary in-home design consultations, which allow customers to choose products from the comfort of their own homes. Read customer reviews of Granite Transformations.
Granite Transformations is a one-stop shop for all of your kitchen and bathroom remodeling needs. We eliminate the stress of having to manage multiple contractors in order to complete your renovation. Granite Transformations offers a wide selection of mosaic tile backsplashes, countertops, and cabinets to suit your own unique design style. Plus, refacing your cabinets (as opposed to tearing them out) can save you money; often you can save up to half of what you would have paid for a full replacement. In addition, Granite Transformations' glass countertops and backsplashes contain up to 72% post-consumer recycled content (and include specks of recycled glass bottles, making them glisten beautifully in the sun). So, you can rest assured that our company is dedicated to green remodeling practices and the sustainability of our planet.
Our North American Corporate Headquarters is located in Miramar, Florida, and Trend's state of the art manufacturing facility is located in Sebring, Florida. Granite Transformations has franchise locations across the USA and Canada. Find a location near you.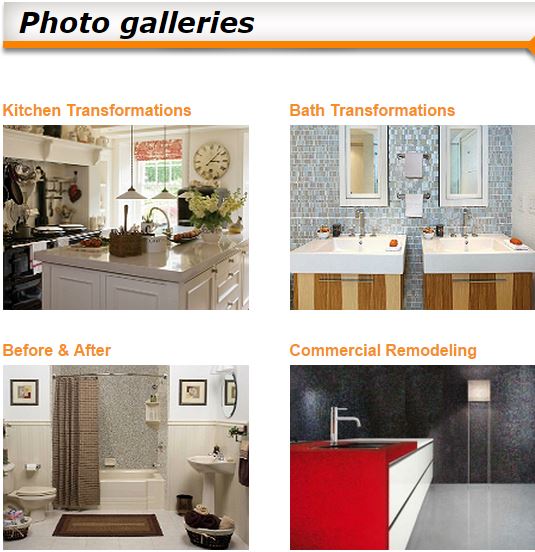 phone: 954-435-5538
10306 USA Today Way Miramar, FL 33025
MAP