STORES CLOSING
If are suffering from health issues, do not read this

[Sing Tao Comprehensive Report] There are reports that more than 200 TV and radio stations in Canada will close their businesses in the next three years.
The Canadian Association of Broadcasters (CAB) published a research report on Wednesday that pointed out that by the end of 2022, the revenue of private TV
and radio stations in the country is expected to shrink by 1.06 billion yuan,
leading to potential closures and major layoffs.
The report predicts that in the next three years, as many as 40 TV stations
and 200 radio stations may be forced to close.
According to the report, the most vulnerable are the country's AM radio stations and independent private radio and television services that occupy a smaller market.
The study, titled "Canada's Media Crisis and the Future of Local Broadcasting", was commissioned by CAB. CAB said it is concerned about the sharp drop in advertising revenue from local radio stations in recent months.
The report pointed out that radio stations may be hit hardest in the short term, partly because many advertisers have withdrawn their spending during the pandemic, which has accelerated the decline in revenue in the media industry. Private radio station advertising revenue is expected to decrease by 383 million yuan from last year.
The study warns that without further government support, as many as 50 private local radio stations will be closed in the next four to six months, and in the next 18 months, there will be another 150 radio stations. Closed doors, resulting in as many as 2,000 unemployment.
Research predicts that among the 94 private television broadcasters in Canada, approximately 40 television stations may face a similar fate.
CAB calls on the Canadian Radio-television and Telecommunications Commission
(CRTC) to act quickly to build a fairer and more sustainable future for local media.
Retail bankruptcies store closures at an alarming rate
Not every company or Mall was meant to be around forever the USA and Canada had a surplus of retail stores and restaurants for decades now. 
It was only a matter of time they went bankrupt or closed.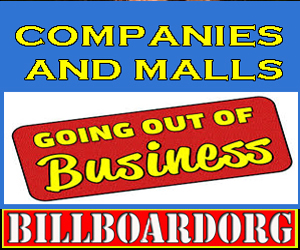 Three-Quarters of Restaurants Could Close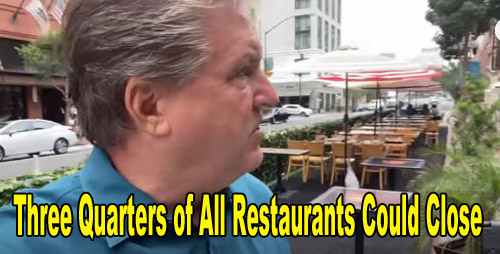 Here are the ones that may close
.
Already, 4,810 store closures have been announced by retailers,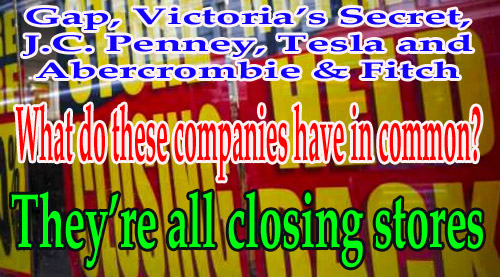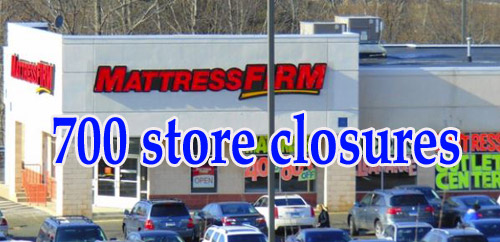 As we've done in past years, we are keeping a watchful eye on the retail store closures and bankruptcies that affect the Canadian market. Here you'll find a list of all the brands and retailers that have closed stores or filed for bankruptcy 
If you keep noticing more going-out-of-business sales, there's a startling reason: Walgreens, Dressbarn, GameStop, Gap, and other chains have already announced over 8,000 store closings in 2019
Jean Machine filed for bankruptcy protection in January amid increased competition in the denim space from Uniqlo, H&M, Nordstrom, and other newer retail chains. 
MONTREAL — Beauty and home products retailer Crabtree and Evelyn Canada Inc. is closing its stores and has filed for bankruptcy protection.
Payless to close all of its 2,500 stores
STORES AND MALLS CLOSING IN USA AND CANADA
Here is a short video with a few images that show exactly before and after views!

DEAD MALL SERIES: Landmark Mall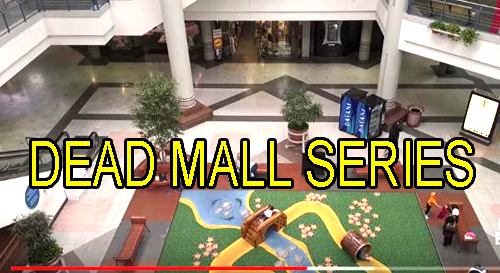 America's Broken Dreams 

The Coming Collapse of the American Economic System 
Rolling Acres Mall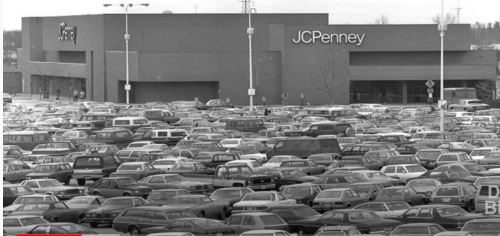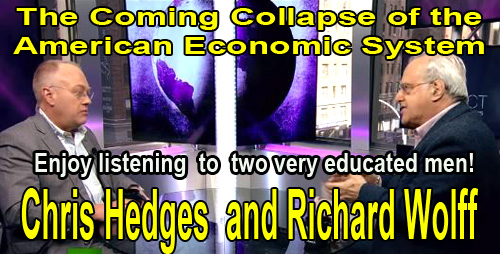 Payless to close all stores in Canada, U.S
Payless Shoes plans to liquidate all of its stores in the U.S. and all 248 stores in Canada as the discount shoe retailer seeks creditor protection.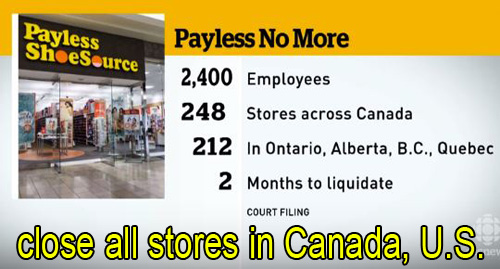 Why Big Dairy Companies Struggle In India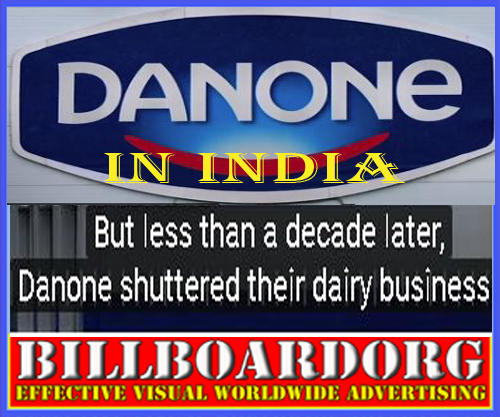 THE GAP IS STRUGGLING TO KEEP UP
The once-popular retailer Gap is struggling to keep up with fast-fashion retailers and the decline of mid-priced brands. Gap Inc. announced they would be closing 175 North American locations 
SINCE WE ARE ON THE SUBJECT OF GAP, NIKE, STARBUCKS COFFEE,
LEVIS, REEBOK CLASSIC, CALVIN KLEIN JEANS, ADIDAS,
LET VIEW THE FOLLOWING DOCUMENTARY.


FAIR USE NOTICE: We are making this material available in our efforts to advance understanding of environmental, political, human rights, economic, democracy, scientific, and social justice issues, etc. We believe this constitutes a "fair use" of any such copyrighted material as provided for in section 107 of the US Copyright Law. In accordance with Title 17 U.S.C. Section 107, the material on this site is distributed without profit to those who have expressed a prior interest in receiving the included information for research and educational purposes.
ekbastu
Amazing, Keep up the good work John. I am going to avoid buying the products of big brands as much as I can.


China widens ban of canola from Canada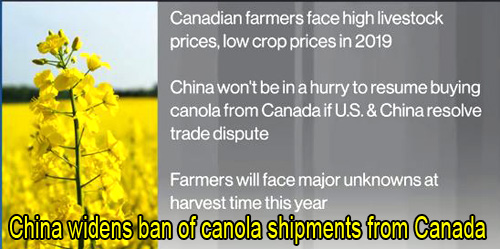 Home improvement retail Lowe's has announced it will close 31 locations mostly under the Rona banner in Canada. They should have never open all those stores in the first place.
It was just no long ago that Lowe's bought Canadian home improvement retailer Rona.
From Wikipedia  ( GREED ) is an uncontrolled longing for an increase in the acquisition or use: of material gain (be it food, money, land, or animate/inanimate possessions); or social value, such as status, or power. Greed has been identified as undesirable throughout known human history because it creates behavior-conflict between personal and social goals.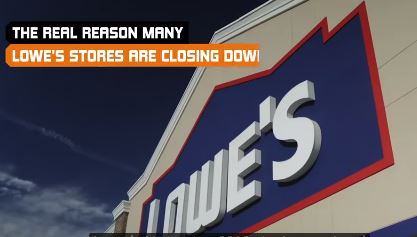 H&R Block Is Closing 400 Locations

Disappointing sales in discount stores weigh on Hudson's Bay results



Why Retail Chain Store Are Being Closed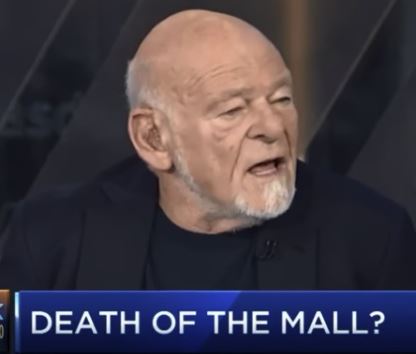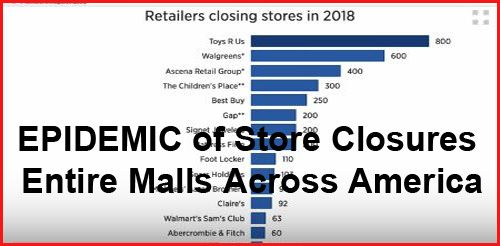 The move will offset a 0.2% decline in U.S. sales and a 3.2% decline across some of its international locations. The closures mark the first time that McDonald's has closed locations in four decades.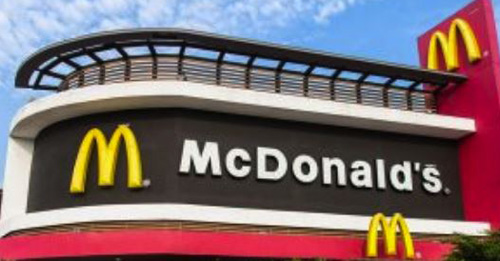 Target Canada missed its Target 
Target is pulling out of Canada. The Minneapolis-based retailer has filed for creditor's protection with the Ontario Superior Court of Justice and with tears in his eyes mentioned that personally this was a very difficult decision but it was the right decision for our company.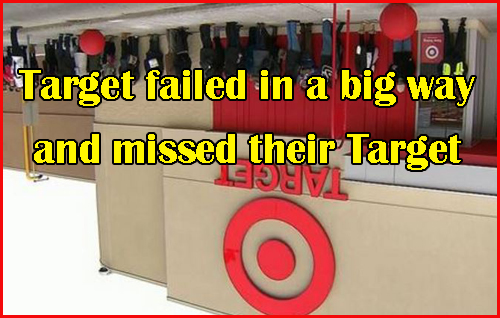 Subway Shuts Hundreds of U.S. Stores 
 Subway Restaurants closed hundreds of domestic locations last year, marking the biggest retrenchment in the history of a chain that spent decades saturating America with restaurants.
The company lost 359 U.S. locations in 2016, the first time that Subway had a net reduction.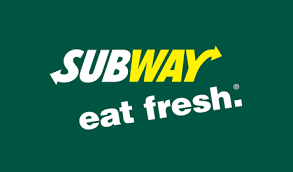 The massive gourmet coffee chain recently announced that it plans to close all 379 of its Teavana retail stores, closures that will affect a staggering 3,300 employees.
Starbucks says it will close all of its 300+ Teavana stores over the coming year.
Canadian Clothing Danier Close For Good

If you're a loyal BCBG Max Azria shopper, we have some sad news for you—the upscale women's fashion brand is shuttering all of its standalone stores in Canada.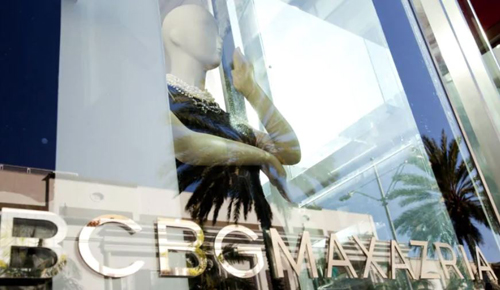 FedEx is closing its FedEx Office stores in Canada, will close its 24 stores, a manufacturing plant in Markham, Ontario, and it's a head office in Toronto.




As I mentioned last month, Gymboree is closing approximately 350 stores mainly across the Gymboree and Crazy 8 brands as part of their Chapter 11 Bankruptcy.

As Americans do more and more of their shopping on their devices instead of at the store, traditional retailers are reeling. Some are being forced to shrink — or go out of business altogether. Already 2017 has been a year of massive store closings, led by these chains.
 Hudson's Bay Outlet Stores
The iconic Canadian department store opened its first outlet location in 2013 at the Toronto premium outlets. The outlet store instantly became a success and a second location in Montreal opened later the next year. After two years of business, Hudson's Bay announced that both stores would close and be replaced with Saks Fifth Avenue's outlet
French Connection
The UK-based retailer, best known for its 'fcuk' emblazoned sweaters, has been quietly closing stores since 2013. The retailer currently only has two locations left in Canada: one in Toronto and one in Montreal. 
H2O Plus
The company decided to pull out of the Canadian market completely, halting online orders and shipments to Canada
Ben Moss
Ben Moss Jewellers announced they would shutter all 54 locations. 
The store will no longer honor any warranties previously purchased.
Guess
Last year, the Los Angeles-based retailer closed 50 of their 488 North American Guess stores.
The year prior, the retailer closed 19 locations. 
Smart Set
Reitmans Canada Limited announced they would be shutting down all 107 Smart Set locations.
76 of those locations will be converted into other Reitmans Canada Limited operated stores 
Sears
Trouble for Sears began in 2013 when they announced they would be laying off a large portion of their employees and selling the leases to 8 of their locations across Canada. 
Jacob
The Montreal-based retailer declared bankruptcy in the summer of 2014. After getting a second chance to obtain financing, 
Target
There was tons of excitement around the launch of Target Canada in 2013 however, Canadian shoppers were quickly disappointed. Complaints about the lack of products in-store, poor customer service, and high prices led Target to their demise in early 2015. They are set to close all Canadian locations by the end of spring 2015.
Grand and Toy
Grand and Toy announced they would be closing all 19 of their retail stores.
The decision to their brick-and-mortar, after 132 years of business, was due to a huge growth in online sales – only about 3% of sales came from in-store walk-ins.
Staples

Sony
The Japanese-based electronics retailer announced they would be closing all 14 of their Canadian locations. The closures came after poor television and mobile sales.
Sony will continue to sell electronics online and through its Canadian retail partners.
What's Happening to Sony
The second part of the story of Sony is here! Sony has been one of the greatest companies of our time but has recently started declining, what's happening? And Why?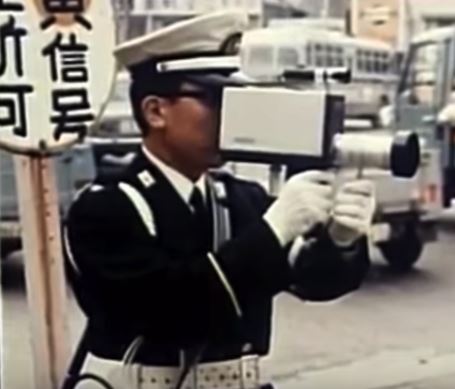 Mexx
The Dutch retailer declared bankruptcy. They will be closing 315 stores worldwide – 95 of them in Canada.

Costa Blanca
The Canadian womenswear retailer closed all of their locations. 

Holt Renfrew
With retailers like Saks and Nordstrom headed into Canada, Holt Renfrew is getting ready to tackle the competition.

Future Shop
There were 131 locations in total: 66 of them were closed permanently and 65 of them were converted into Best Buy locations.
Cleo, Ricki's & Bootlegger
The Mississauga-based company owns Cleo, Ricki's, and Bootlegger and have been open since 1976. They closed a number of underperforming stores but have since been acquired by Pacific West Commercial Corporation. 
BLACKS
Telus announced they would be closing down all 59 Black Photography locations.
The photography and photo supply store was unable to keep up with the digital age. 
https://www.charismanews.com/opinion/55449-13-of-the-biggest-retailers-in-america-are-closing-down-stores
1. Sears lost 580 million dollars in the fourth quarter of 2015 alone, and they are scheduled to close at least 50 more "unprofitable stores" by the end of this year.
2. It is being reported that Sports Authority will file for bankruptcy in March. 

3. For decades, Kohl's has been growing aggressively, but now it plans to shutter 18 stores 

4. Target has just finished closing 

13 stores

 in the United States.
5. Best Buy closed 

30 stores

 last year, and it says that more store closings 
6. Office Depot plans to close a total of 

400 stores

 

The next seven examples come from one of my previous articles ...
7. Wal-Mart is closing 

269 stores

, including 

154

 inside the United States.

8. K-Mart is closing down 

more than two dozen stores

 over the next several months.

9. J.C. Penney  shutting down 

47 stores

 after closing a total of 

40 stores

 

11. The Gap is in the process of closing 

175 stores

 in North America.
12. Aeropostale is in the process of closing 

84 stores

 all across America.
13. Finish Line has announced that  

150 stores

 will be shutting down over the next few years.
20 Stores with Closures 
Office Depot closed 400 locations and is in the process of 300 more 

Sports Authority – folding all 460 stores; 

Abercrombie & Fitch – up to 370 closures 

The Children's Place – Closed 125 in 2016 and 200 in 2017 

Walmart – 269 stores will close, 

Hancock Fabrics – closing all 255 stores 

Tailored Brands – 250 store closures 

The Limited – closing all 250 stores 

The Finish Line – closing 150 stores 

American Eagle – initiative to close up to 150 stores 

Wolverine Worldwide plans close 140 stores in the next few years 

Chico's (Chico's, White House Black Market,  will close 120 stores

Aéropostale – closing 113 U.S. stores and 41 Canadian stores 

Macy's  – 65 in 2017, 30 expected in the next few years 

CVS – planning to shut down 70 locations 

Kmart – 68 closures

Ralph Lauren – 50 closures 

Kohl's – 18 closures 

Sears – 10 closures 

JC Penney – 7 in 2016, "a few" being evaluated for future closings 

hundreds of stores will close. It seems that the 323 Family Dollar locations--which are owned by a small Charlotte-based chain Dollar Express, and not involved in a 2015 merger with Dollar Tree--will be closing this spring. Layoff notices began going out this week.
All 240 Family Christian Stores Are Closing

 More than two years ago, suppliers forgave Family Christian Stores $127 million in debt so that it could remain open. Today, the chain—which bills itself as "the world's largest retailer of Christian-themed merchandise"—announced it is closing all of its stores after 85 years in business.
Toronto's Best Fine Foods closes doors 
Toronto gourmet food store has closed its doors after its owners could not keep pace with rising costs. All the Best Fine Foods, a 32-year-old store selling prepared foods, bread, and cheeses, declared bankruptcy. The company had a flagship location in Summerhill in addition to a store near Church and Wellesley, and a commercial kitchen in Leaside.
 Speaking at its analyst day event Thursday, CVS Health executives outlined their long-term strategy for growth, which includes closing 70 stores in the coming months.



In another blow to a beleaguered region, 47 jobs will be lost on Opaskwayak Cree Nation near The Pas, Man., when the IGA store there closes in the coming weeks.
Most of the stores that are closing are in urban locations, with the largest in downtown Minneapolis. The 1.25 million-square-foot facility opened more than a century ago as a Dayton's department store. Macy's purchased it in 2005, but has recently been using only about half of the space, the Star-Tribune reported. 
Another day, another retailer trimming its store count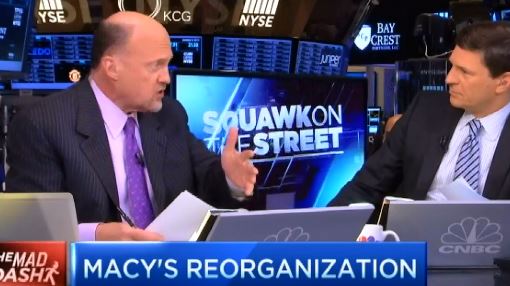 Loblaws announces the closure of 52 stores

John Pilger - The New Rulers of the World

photo of DITA SARI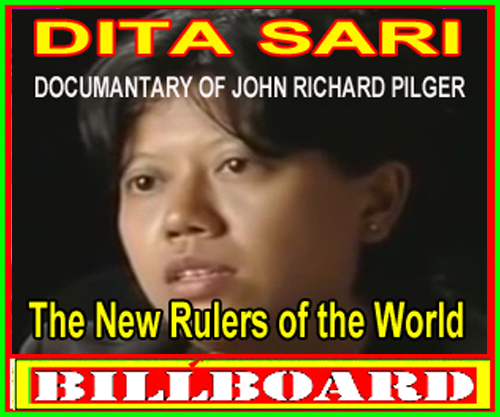 Bessie Love My wife's niece worked in one of these factories in Honduras.
They gave her 3 minutes to eat her lunch.  She had to eat it standing up.
Javid Dar The beautiful minds like John Pilger expose the ugly minds of cruel capitalists, supported by IMF and World Bank, who have been exploiting human beings worldwide through political instability, unemployment, and poverty. 
ekbastu

  Amazing, Keep up the good work John. I am going to avoid buying the products of big brands as much as I can.
Vicki Johnson

 thank god for John Pilger.....my eyes have been opened...wake up America, Government does not know best. This needs to be talked about more.
The Great Crash Is Coming Financial Crisis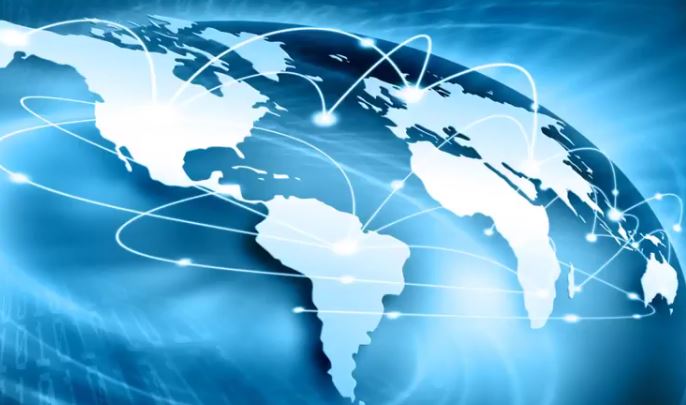 "The U.S. stock market at this level reflects a combination of great demand, great complacency, and great greed. Stocks are clearly in a bubble, and like all bubbles, this one is about to burst." 
Abandoned Dead Mall Niagara Square 


San Francisco locals react to rampant shoplifting, break-ins