SARDO
Our story began in 1965, in the small Sicilian town of Catania when my wife and I started selling olive oil from our family home. The hot, dry summer conditions in Catania were perfect for producing olives and olive oil.
We enjoyed modest success but eventually immigrated to Canada in pursuit of new possibilities for our family. 
In coming here, our dream was to introduce the finest olives and oils that Mediterranean Europe had to offer to consumers. Growing up in Italy, we had spent a lifetime having the luxury of olives and gourmet Mediterranean food available to enjoy all of the time and we had developed a deep passion for it.
My wife and I were inspired to share this food (and our passion for it) with Canadians so they could savour that same experience right here.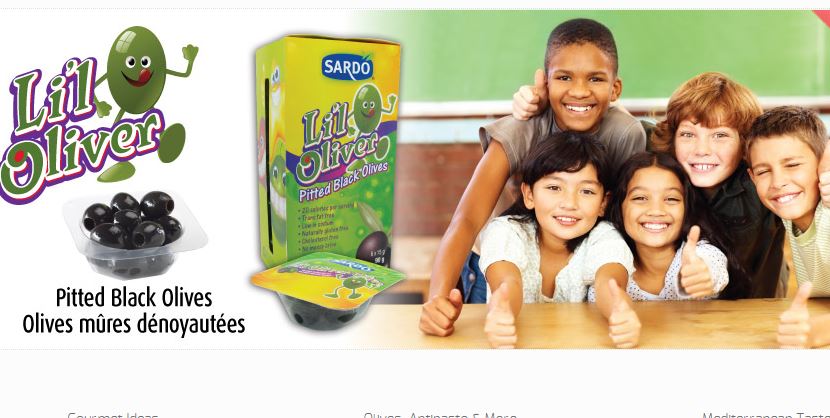 It's simple: Sardo Foods loves providing Canadian families with authentic European delicacies, especially our world-renowned olive products. For decades, we have introduced the North American market to the diverse and explosive flavors of Mediterranean olives, from Cerignola to Castelvetrano, giving them a true taste of the Italian delicacy.
Pulling inspiration from the past – Mario's own childhood memories in his parents' Sicilian olive grove – and influences from the modern North American palate, Sardo Foods has crafted a menu of scrumptious and wholesome snacks and antipasti that are loved by all ages.
Each Sardo Foods product is instilled with our core values: quality, taste, culture, and value. Our goal is not only to keep our customers satisfied but also to keep them excited by the new and innovative products crafted by the culinary visionaries at Sardo Foods.

GOURMET FOOD - FOR EVERYONE
When we began importing products, our success was immediate and the food began resonating with grocers and consumers alike. Over the years, we worked hard, and through dedication to quality, we became synonymous with not only fine imported olives and oils but also a wide range of other products including antipasti, pesto and more. Like olives, our other products had one thing in common - they made gourmet cooking and entertaining easy. This approach has become fundamental to our success - MAKING FINE FOOD ACCESSIBLE TO EVERYONE.
A lot of time has passed since our inception, but not a lot has changed in terms of our approach. We continue to search the globe (and in particular the Mediterranean) for the highest quality, most delicious foods available, and we bring them to you in the most innovative and convenient formats in the marketplace. We apply meticulous standards in everything we do to ensure all of our foods honor the hard work we've put into building our reputation for excellence.

Today, Sardo is a recognized national brand and we continue to grow dynamically as a privately held company with over 150 employees (including several Sardo family members) and over 200 product lines. We're very proud of our state-of-the-art headquarters and manufacturing facility in Bolton, Ontario (near Toronto) which we opened in 2005. Our facility utilizes some of the most innovative manufacturing and packaging equipment and techniques in the industry and is the hub for our global importing of fine foods.

My family has invested a lifetime in the passionate pursuit of excellence in Mediterranean food and we're privileged to share this love with you. We hope you enjoy.
My family has invested a lifetime in the passionate pursuit of excellence in fine Mediterranean food, and we're proud to share this love with you.
Buon appetito!