MOURELATOS
4919 Notre-Dame Blvd Laval Quebec H7W 1V3


Mourelatos, in business for 58 years, is your neighborhood grocery store, your source for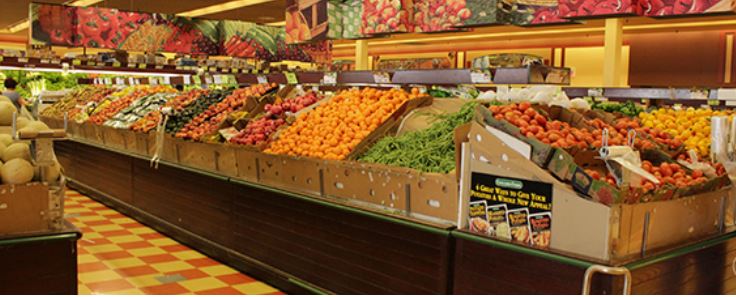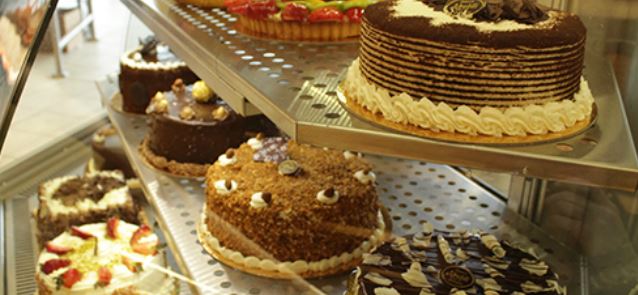 cheeses and delicatessen products.
Stocking up at Mourelatos, you will not only find your favorite groceries but in addition, discover the flavors of the Mediterranean, the Middle East and the rest of the world, taste the freshness of high-quality food products and serve yourself to international import products, always at the best prices anywhere!
Discover the quality and variety of our "Greek Diamond" house brand Mediterranean imports, rich with multicultural flavors, and the "Mourelatos" house brand at the best prices, guaranteed!
The Mourelatos family strives to retain, in each of its supermarkets, the closeness to its customers and the outstanding service that has earned the trust of its loyal clientele. That is why the owners, all members of the Mourelatos family, are regularly present in the store aisles to discuss, advise and thank their customers.
We are a full-line grocery store, a supermarket with a multicultural touch, a unique flavor within close-knit communities. We are your neighbors and your friends … And we work tirelessly to offer you the best in each of our supermarkets in Ville St-Laurent, Pierrefonds and Laval.

Mourelatos Supermarkets in Laval, Pierrefonds and St-Laurent, in addition to the full line of groceries, offer you a "Ready-to-eat" counter stocked with the freshest products, to enjoy on site or to take home.
Travel to the Mediterranean and the Middle East with our products prepared in our own in-store kitchens.
A world of flavours awaits you!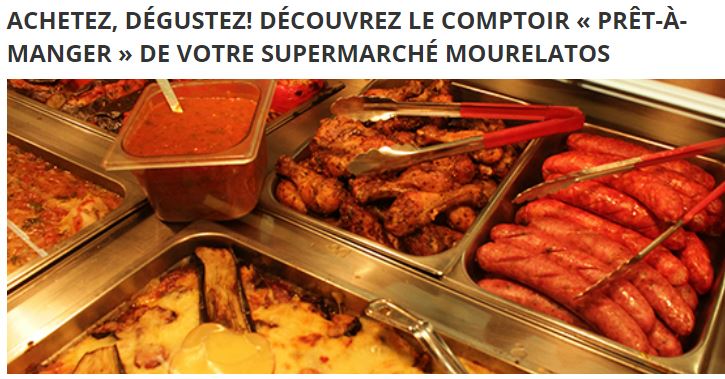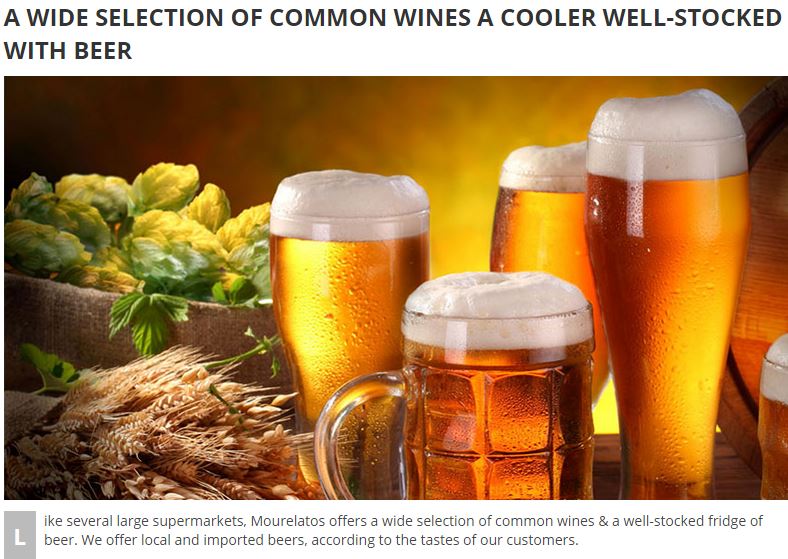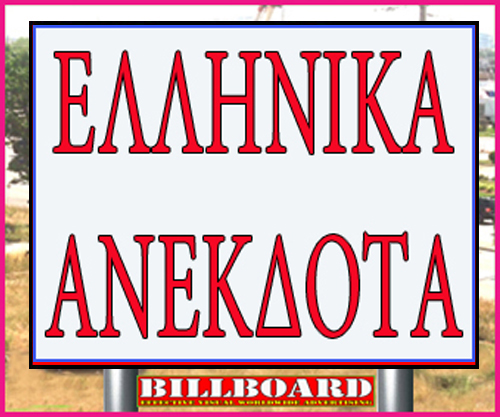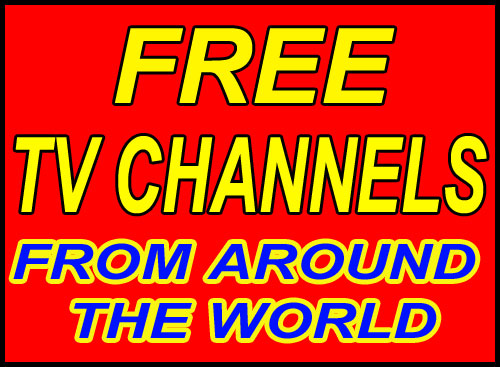 Greece
CAM: Ios Island     Cyclades group in the Aegean Sea. 
4E TV (Greek)        4E TV is a Greek TV station based in Thessaloniki. 
Achaia News (Greek)    revelations and all the latest news 
Astra TV (Greek)    Blue Sky started broadcasting in 1990. 
Crete TV (Greek)    is a regional TV channel from Heraklion, Crete. 
ERT 1 (Greek)     went off the air in the middle of a programme in 2013, 
ERT 2 (Greek)     General TV channel.
ERT 3 Worldwide (Greek)  General TV channel.. 
Extra channel 3 (Greek)    privately owned television station Attica 
 Kontra Channel (Greek)  addressed to the potential audience aged 35-55. 
 Nea TV (Greek)    is a regional TV channel based in Chania, Crete. 
Omega TV (Greek)    is a regional TV channel located in Rhodes Island.
SBC (Greek)   emphasis on Economic, corporate and securities updates. 
Skai (Greek)    is a Greek TV station, based in Piraeus, Athens.
Thraki Net (Greek)    This is a local TV station located at Alexandroupolis. 
TV 100 (Greek)    is a local TV channel from Thessaloniki.
TV Creta (Greek)    a regional informative TV station. It was founded in 1992. 
Word of God - Greek    Word of God is a Christian TV channel. 
Zougla TV (Greek)     Zougla TV or Jungle TV is an Internet only TV channel.
Greece 1  (English)  POSTED IN FLYERMALL.COM BY SPYROS PETER GOUDAS 
Greece 2   (English)  POSTED IN FLYERMALL.COM BY SPYROS PETER GOUDAS 
ΣΥΝΤΑΓΈΣ ΜΑΓΕΙΡΙΚΗΣ. ΣΤΑ ΕΛΛΗΝΙΚΑ
Μια μικρή υπενθίμηση: Ο κύριος Γούδας έχει βάλει πολλή προσωπική δουλιά στην προετοιμασία των ελληνικών συνταγών συγκεκριμένα, παρ'όλο που έχει μια πλούσια συλλογή συνταγών απ'όλων τον κόσμο.
Ομως, όπως λέει ο ίδιος, ο σκοπός δεν ήταν να πουλήσει περισσότερα προιόντα, αλλά να μοιραστεί το πάθος του για τη μαγειρική, που είναι κληρονομιά της μητέρας του η οποία καταγόταν από τη Σμύρνη της Μικράς Ασίας, με νοικοκύριους/ες και με νέους ανθρώπους που έχουν κλίση προς την τέχνη της μαγειρικής και εκτιμούν την ελληνική σπιτική γεύση.