MICHAEL ANGELOS

What's been going on at the former site of Mississauga's legendary grocer Michael-Angelo's?
Last November, the popular independent grocery store and a long-time Sauga fixture, Michael-Angelo's, closed after 30 years of business.  Starsky Fine Foods, the Eastern European grocer, assumed Michael-Angelo's lease and opened a new grocery store, the Four Seasons Marketplace, on Michael-Angelo's former 4099 Erin Mills Parkway site.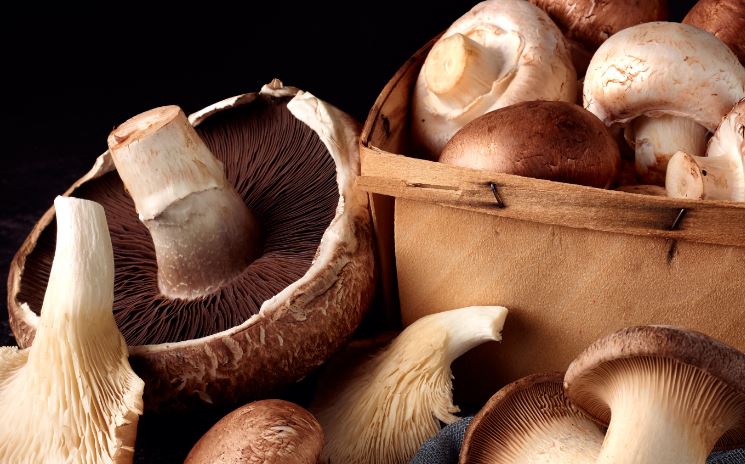 Sharing our Love for food
For almost 30 years, we've been providing our customers with the freshest possible fruit and vegetables, meat and seafood, bakery items and more. We know that our philosophy of "sharing our love for food" has resulted in some of the most loyal customers around - people we know by name because they are the most important part of our market place community.
Who We Are
"We love it when great food makes us weak in the knees. When the most picture perfect ingredients light up our eyes, and enticing flavours reward our palette. At Michael-Angelo's, great food is our passion and we believe it should always be enjoyed to the fullest, savoured wholeheartedly, and shared with family and friends at every chance. From the very best products sourced from local producers to specialty items and delicious discoveries in every aisle, there's always something to spark your imagination and fire up your appetite. From our passion to your table, from our family to yours, sharing our love for food is at the heart of everything we do."
Our story begins in 1954, when Angelo Pugliese left his home in Calabria, Italy with his parents, Emilio and Rosina, and his three brothers, to settle in Toronto's bustling east end.  Shortly after his arrival, at the age of 15, Angelo began his career in the grocery trade – as a delivery boy for one of Danforth Avenue's many thriving fruit and vegetable retailers.
For the next decade, in a succession of jobs with a variety of local grocers, Angelo worked hard, saved his money, and learned the business.  In 1967, he got his chance to put the lessons he had learned into action when he owned and operated Sunkist Fruit Market, a popular local landmark since 1929.
Under Angelo's direction, the Danforth store enhanced its already solid reputation for quality, freshness and value.  "Success requires one thing – knowing that your customers come first," he said.  "First, you earn their trust and their respect.  Then, you will earn their business."
The Danforth store grew and prospered with the neighbourhood, and in time, Angelo was ready to expand his operations beyond the city of Toronto.  A second store was opened in 1972, in Markham, then a small, but rapidly growing town on the outskirts of Toronto – and the family formula for success found a warm welcome in the suburbs.
By 1985, Angelo was ready to expand again, this time to Mississauga. But in this case, growth would not be limited to the opening of a new store. Instead, it would include the expansion of the business itself with the opening of a full service, state-of-the-art supermarket complex situated on a parcel of land just south of Erin Mills Parkway.
In 1995, after a corporate re-organization, Angelo sold his Markham location and decided to pass the reigns of the family's Mississauga business to a new generation, led by his son Michael, and his daughters RoseAnn and Sandra, all of whom had been learning the grocery trade from childhood. To mark this rite of passage, a new name for the Mississauga based operations was chosen: Michael-Angelo's, 'A Market Place with Family Tradition'.
In 2013, the Pugliese family decided the time was right to refresh and rebrand the Market Place while staying true to their core beliefs of offering their customers only the very best in quality, freshness and value.  The store décor would embrace the feel of days past with life size vintage family photos.  This new brand identity would pull away from the look and feel of a traditional grocer but include the same offerings and more. This new concept would allow customers to highly engage with staff and interact with chefs as they prepare fresh offerings. Customers would now be able to enjoy an expanded line of chef-prepared take-home meals, store-made gelato, freshly squeezed juices from the juice bar, wine and beer.   The presence of dedicated in-store Catering Representatives would finally provide customers with a more personal one on one opportunity to discuss their catering needs.  Fresh magazine and other educational pieces placed throughout the store would further complement the family's mantra of "Sharing Our Love for Food."
This new concept store would be introduced to the residents living in the City of Markham in December, 2015.  Opening to rave reviews, the new brand direction proved to be exactly what the community craved.  In no time, the popularity of the store continued to flourish and soon the family would inevitably need to look for a bigger space to call "home".
On July 30, 2016, the Pugliese family opened the doors to their new, larger concept store in the community of Aurora.