SKAFS Just Basics
470 Hodder Ave Thunder Bay, ON P7A 7X5
 Robert Skaf has been in the food retail industry since he was 10 years old, living in Beruit, Lebanon.
He moved to Canada in the '70s and soon after opened the Skaf Food Store grocery chain in Northwestern Ontario. The grocery stores came to an end in the early '90s, leaving Robert and his family to settle elsewhere.
It was with great pride and accomplishment that Robert was able to re-open a grocery store in Thunder Bay and with that pride comes hard work and dedication so that all customers will shop feeling satisfied and taken care of like they are a part of the family. 
Today, Skaf's Just Basics remains open with a recent renovation and expansion of the grocery store, which includes the addition of general merchandise and special dietary products.
Robert is also joined by his two children, Joseph and Jennifer.
We are family at Skaf's Just Basics and we hope that our friendly customers and amazing staff feel the same way!

We proudly service the Current River area in Thunder Bay, ON. What began as a very humbled size grocery store (20 years ago) has now turned into a LARGER grocery AND merchandise store.
Our goal has always been to provide exceptional service and quality to our customers (while offering competitive pricing). We take pride in our independence and strive to ensure a pleasurable shopping experience, making all customers come back again and again!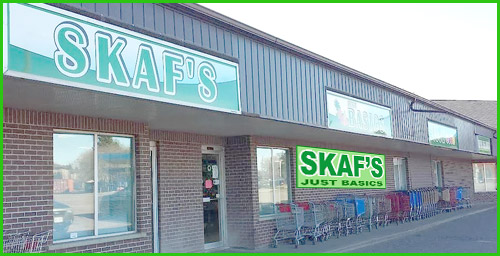 At Skaf's Just Basics we proudly offer an expansive inventory including:
​ALL grocery items (Produce, Meat, Milk, Eggs.
Specialty dietary products  (Gluten-Free, Vegan, Keto.
Merchandise (Tools, Hardware, Kitchen Utensils, Office Supplies, Toys.
keep our customers leaving satisfied without having to dig too much into their pockets.
Shopping at Skaf's Just Basics should feel easy and stress-free! Check us out today! 




CLICK to Check our weekly specials  
Store Hours  
8 AM - 11 PM
7 days a week
Open 365 days a year


Have a suggestion, question, compliment, or concern? Visit our Facebook page and send us a message for prompt replies! 


SKAF'S JUST BASICS 
Groceries, Merchandise & More!​ 
"SUPER KIND AND FRIENDLY STORE"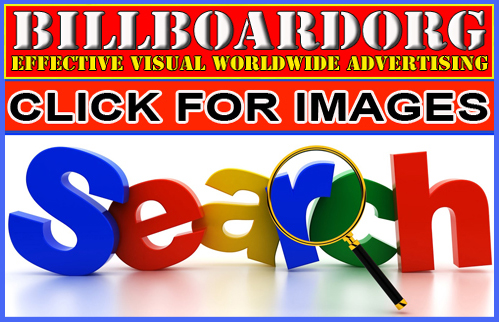 ABOUT ROBERT SKAF
Robert Skaf has been an experienced entrepreneur and businessman for years. While growing up in Lebanon, Robert owned and operated a food wholesale business. He moved to Canada in 1976 and purchased a hotel in Geraldton. In 1978 Robert opened the first Skaf's Food grocery store.
It was not long after that he owned and operated 5 locations, 3 of which were in Thunder Bay. For some time, Robert owned one of the largest independent grocery chains in Northwestern Ontario.
Unscrupulous business associates caused the operation to fall.
After venturing into other cities, Robert moved back to Thunder Bay in 1998 and by the year 2000, he was able to open a new grocery store, Skaf's Just Basics, in the area of Current River. He now owns the mini-mall, expanded his grocery store, and has opened Skaf's Bargain Zone, which sells everyday merchandise and more.
Robert is also a published writer and a poet. In 1988 a fictional book called The Story of the Planet Candy was published. The novel foresaw how robots would be replacing humans and how stem cell technology would evolve to impact every aspect of our lives.

A book highlighting the important role entrepreneurs play in our society called Functional Society followed in 1995.
He has also published an e-book titled: Survival the Ultimate Mission. Currently, Robert is working on a collection of short stories, and adding to his repertoire of poetry. As well, Robert is putting together a collection of paintings he has helped create with a local artist (Donna Heisholt) which he calls "Images of our Time."
The collection of images help paint the picture of our modern society. Visit our artwork page to see these images. 
As well as being a businessman and writer, Robert also spends some of his time working on his inventions. He has already patented one electric generating device which harnesses the energy of waves to produce clean energy. Other devices are in the works. 
Robert has also started the Job Provider in Chief movement. Robert feels that a Job Provider in Chief is just as important as the Commander in Chief. With the Job Provider in Chief movement Robert hopes to spark innovation when it comes to creating quality, strategic jobs for our economy. 
Finally, Robert is also a husband to his wife Jeanie and father to his two children, Joseph and Jennifer. Robert's family has always been very important to him.
He hopes that by being elected his vision about reviving the economy and creating quality jobs will help not just the future for his children and their children but all of humanity too.
 POSTED BY SPYROS PETER GOUDAS TORONTO ONTARIO CANADA