RUBINI MARKET
31 Tapscott Rd, Scarborough, ON M1B
Rubini West Indian Grocery Store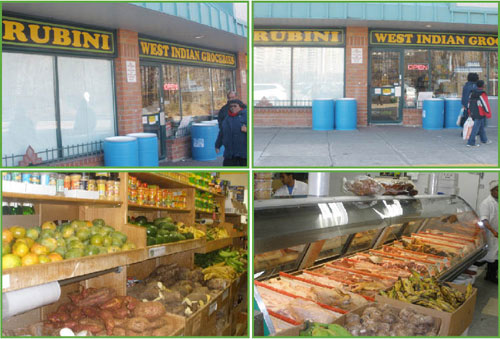 Rubini West Indian Grocery Store is a full service west Indian grocery store, located in Malvern Town Centre Scarborough, ON, that was established in 2000. We offer a full variety of name brand products, fresh produce, hot west Indian snack, and fresh sweets. Our best asset is our great staff of fast, friendly, and courteous employees that make sure our customers have a pleasant shopping experience. You can also find lottery tickets, masalas, and a smoke shop at this Indian store. When you next shop for groceries, call on Rubini West Indian Grocery Store, we look forward to serving you!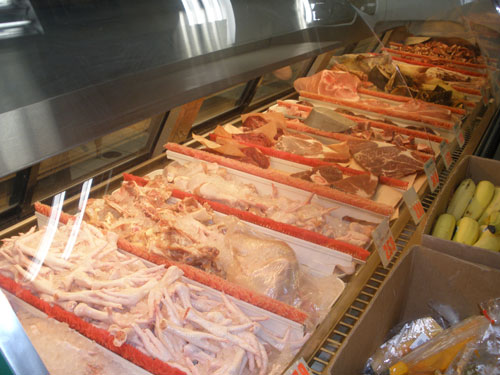 Rubini West Indian Grocery Store invites you for a shopping experience in a unique ambiance. At Rubini, you will find a hitherto unseen blend of a typical west Indian bazaar and a fresh supermarket atmosphere. The western values of convenience, cleanliness, and hygiene are offered through pre-packed commodities and the West Indian values of 'see-touch-feel' are offered through the bazaar-like atmosphere created by displaying staples out in the open. The best of everything offered with a seal of freshness and purity will definitely make your final buying decision a lot easier.
Corn and eddoes are fresh and fragrant, as are the three types of mangoes in the produce aisle. The well-maintained meat and fish counters skew heavily West Indian: on offer are goat's feet, shoulders, and legs, and an assortment of tripe, plus five kinds of snapper, massive kingfish, cut pieces of shark, and Jamaican goatfish. There's also plenty of smoked mackerel, herring, and cod. Head to the freezer for the beloved pistachio kulfi.
Rubini West Indian Grocery Store stocks a wide variety of Caribbean food: Barbadian food, Jamaican food, Trinidadian food, Guyanese food, and food from other Caribbean islands.